"In my career, I have seen so many situations where people aren't successful because they're not comfortable at work—because of a lifestyle choice or a disability, for example—and they're trying to overcome perceptions or stereotypes based on qualities or choices that have nothing to do with their job," says Dawn Blume, senior employment counsel at Zebra Technologies. "We need to remove barriers so people can feel comfortable being themselves. Feeling like you belong is important to everybody, whether you're four years old or seventy-five."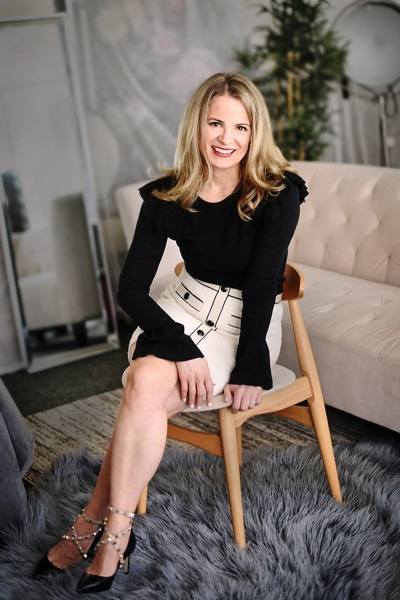 This philosophy has guided Blume's long and varied career as a labor and employment attorney. Over the years, she has had many opportunities to be employee facing and learn about workers' concerns firsthand. "Usually, you hear about the issues from HR. But dealing directly with employees has given me the perspective to be more practical," Blume notes. "So, when I'm giving employment law advice, I can understand how certain decisions will be perceived by the employees."
Blume always knew that she wanted to be a corporate lawyer, but after graduating from college at the University of Illinois at Urbana-Champaign, Blume was hesitant to immediately take on debt to go to law school. She decided instead to gain some experience at a plaintiff's personal injury firm, which solidified her passion for law and confirmed for her that this was the direction she wanted to pursue.
Blume earned a scholarship at DePaul University and went on to work at the National Labor Relations Board (NLRB). There, she learned a lot about labor law and honed her trial and investigation expertise. "The best skill I took away from this position was how to conduct an investigation and learning the facts and details that are most important to the government in deciding whether to dismiss or prosecute a case," she says.
After the NLRB, Blume got experience at Meckler Bulger Tilson Marick & Pearson, where she was responsible for management-side labor and employment defense. Eventually, she moved back to Chicago and built her in-house experience at several corporations, including Caterpillar Inc., where she managed a variety of labor and employment legal functions.
"I had exposure to the labor and employment practice in ways I never dreamed of. I assisted with employment-side diligence and integration efforts in the company's largest billion-dollar acquisition," Blume says. All of these experiences have helped shape her approach to employment law. She believes in a multifaceted and transparent strategy to ensure that employees feel involved and valued.
"This support network keeps me engaged and going even now, during times when new challenges arise."
"Most times, there is just no way to make everyone involved in a situation happy," Blume states. "The key is to get everyone to accept the outcome, which is best achieved by working on a solution that doesn't surprise, consistently upholds the company's policies, and accomplishes the most important objectives."
When the opportunity to join Zebra Technologies arose in 2018, Blume quickly snagged it. Zebra is an industry leader in rugged computing, barcode printing and scanning, and asset tracking technologies and solutions. In her role as senior employment counsel, Blume handles a variety of responsibilities, including partnering with business leaders across the organization to advise on risk containment strategies in workforce matters and achieve operational goals. Blume has also managed employment litigation, global workforce mobility, and employee benefit matters, and partners with outside counsel on various projects to contain costs and drive desired outcomes.
Blume's passion for securing the well-being of the labor force extends to her dedication to diversity and inclusion in the workplace—an effort that has a personal connection for her. "My mother came to the mainland US from Puerto Rico and could not speak English, and her parents spent their lives in the US without learning how to read or write in English," she explains. "She overcame many obstacles to graduate from university, and then went on to get an accounting degree and start a career."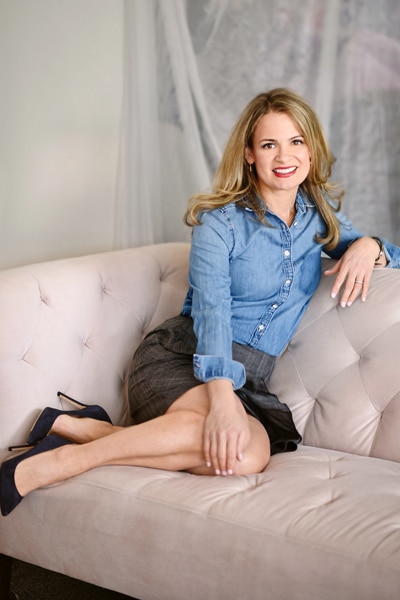 Blume explains that this perspective allows her to see how unjust barriers can hold people back from professional advancement.
In the midst of the COVID-19 pandemic, one barrier specifically targeting working parents has been the increasingly muddled line between work and life. As a mother of young children, Blume has felt the pressures this unique time caused firsthand.
"It was a double whammy for me because I had just lost my father in January 2020," she explains. "There were many weeks when I felt like leaving my job because I felt stretched to the limit. Somehow, I just kept going. I am lucky to have an engaged manager, empathic colleagues, and trusted outside counsel who are a tremendous support to me, not to mention my newest coworker, my husband.
"It's an ever-changing process," Blume continues. "The pandemic has been so fluid, and there have been times when my days have started at 6:00 A.M. and didn't finish until well after my children had all gone to bed. This support network keeps me engaged and going even now, during times when new challenges arise—like during periods of quarantine for my children, who are thankfully doing in-person learning now."
The support of her team not only helped Blume survive this tumultuous time but also allowed her to be there for others in a more empathetic and meaningful way. Blume never underestimates how the actions she takes in her role have the ability to drive change and impact her company's workforce.
"When I'm giving advice, I do my best to remember what kind of trickle-down effect it will have on the frontline workers," Blume states. "There's not always that connection. So, I think it's my job and our goal to help build those connections."
***
Constangy, Brooks, Smith & Prophete, LLP:
"As outside counsel, I have worked with Dawn on a wide variety of projects over the years. She is always prepared, insightful, and knowledgeable. Dawn is enthusiastic and working with her is delightful."
—Cara Crotty, Partner
***
Polsinelli PC:
"Dawn brings passion to her work and delivers practical solutions in even the most challenging situations. She is a great partner and her recognition by Modern Counsel is well-deserved."
—Andrew Cripe, Chair of the Polsinelli Employment Counseling, Compliance & Investigations Practice Group