It may be a surprise to hear that a senior counsel for one of the largest retail pharmacy chains in the United States spent his life dreaming of making a positive impact not in healthcare but on the environment. Yet that is exactly the case for Andy Marks, who today oversees various commercial litigation and regulatory law matters at Walgreens.
His Inspiration
Marks grew up in New Jersey, not far from the Jersey Shore. His father, a former Marine who also worked as a lifeguard, instilled in him a belief in both the importance and the beauty of the ocean.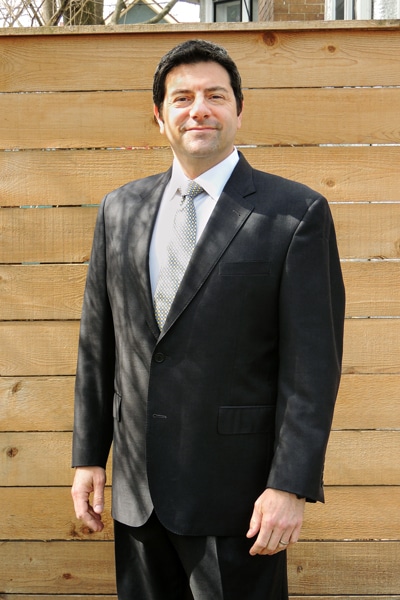 And indeed, when Marks went to the beach every summer, he saw the beauty of it. But he also saw the trash. His trips to the Jersey Shore not only reinforced his love of the ocean but also exposed the reality of how poorly it was treated. When choosing a career path, Marks was drawn to environmental protection because of these experiences in his youth.
Years later, before heading to law school, Marks witnessed what is still considered to be one of the most significant acts of ecoterrorism in US history. He had spent a few years working different jobs in Vail, Colorado, and, while there, an environmentalist group known as the Earth Liberation Front set fire to a lodge, the ski patrol headquarters, and a chairlift at Vail Ski Resort—all in the name of protesting the resort's plan to expand into a lynx habitat.
"Seeing that devastation solidified my interest in pursuing environmental law," Marks says. He wanted to make a difference and protect the environment through the power of the law. He decided to attend Vermont Law School, which was the top environmental law program in the country.
Welcome to Walgreens
After law school, Marks had the opportunity to work with the administrative law judges at the Environmental Protection Agency (EPA).
"I was able to work with the judges, research, write memos, help with opinions, and really see how the whole administrative aspect of environmental law worked," Marks recalls. He also had the opportunity to work on the policy side at the EPA, eventually transitioning to its headquarters on Pennsylvania Avenue in Washington, DC.
His wife, whom he met in law school and married in DC, was originally from Chicago, which eventually prompted their move to the Midwest. When he left DC, Marks decided to leave both the EPA and the public sector in general, accepting positions at boutique environmental law firms in Illinois.
It was while working in private practice at the Law Offices of Carey S. Rosemarin that Marks really felt he was able to come into his own. "I was fortunate enough that Carey was a longtime environmental practitioner who worked for the EPA, Region 5, and started the environmental program at a preeminent law firm in Chicago. Under Carey's guidance, it was at his firm where I really learned how to practice law," he says.
After some time, an opportunity arose in-house at Walgreens­­. The company was facing pressure from numerous California District Attorneys regarding the disposal of hazardous waste products and needed an environmental regulatory attorney.
As his first major case with Walgreens, Marks oversaw the California matter to a successful resolution. This was only the beginning for Marks, who has been leading the company's environmental legal strategy for nearly a decade.
"Every day is challenging. I'm constantly reaching beyond my comfort zone."
 A Challenge and a Purpose
As much as he enjoyed his time as outside counsel, Marks has found a particular passion for his role as in-house counsel.
"One of the many things I like about working in-house is that I can see my advice transform into practice over time. And my advice is constantly evolving in an ever-changing, dynamic environment. I get to see the implementation of my counsel through compliance programs and business operations and how it stands up when pressure-tested in the real world," Marks says.
The senior counsel has grown as both an individual and a leader during his time at Walgreens, but he is quick to acknowledge the contributions of his teammates. "People are very willing to work with each other," he says. "No one is trying to be a superstar at the expense of others."
Indeed, Walgreens's culture of collaboration is a large part of the reason that Marks has been so fulfilled during his time with the company. Even though the scope of his work is very wide—he works on everything from proper waste handling and workplace safety to the introduction of new product offerings and imports to supporting corporate social responsibility and managing litigated matters—the help from his team makes that work interesting rather than difficult.
This culture of collaboration is exemplified in the company's response to the COVID pandemic. Over the past year, numerous cross-functional teams across the country have come together to keep stores open and operating safely, so they may continue providing essential services and products to diverse communities, including food, medicine, testing, and vaccines. Marks has advised these teams on the evolving health and safety regulations at the federal, state, and local levels to help ensure compliance and support operational continuity.
"I'm never bored—far from it," he says. "Every day is challenging. I'm constantly moving beyond my comfort zone."
In a way, Marks feels that his career has come full circle—his father used to sell products to CVS, and now he works for its competition. Marks never would have guessed that the trash at the Jersey Shore beaches would eventually lead him to a senior role at Walgreens, but he is happy knowing that he can play a part in making the world into a place his younger self would be proud to live in.
***
Rogers Joseph O'Donnell:
"Andy's deep experience in environmental and retail trade regulation coupled with his pragmatic approach, brings great value to every project. It has been my honor to work with him during his ten years at Walgreens."
—Renee D. Wasserman, Shareholder