Tim Millett loves his life­: his family, his city, and especially his job as deputy general counsel for employment at PNC. He chose Pittsburgh as the place he wanted to raise his family before accepting a job at PNC's headquarters there, and he's now called both home for more than twenty years.
While the better part of his career has been spent at PNC, Millett believes the path that led him to his current role is equally important. He credits much of his success with the company to previous roles that inspired his love for labor and employment law.
Millett knew during law school that he was most interested in pursuing labor and employment law, because it allowed him to focus on working directly with people. "One of the best things about being an employment lawyer is that, although you do a lot of litigation, you also get the opportunity to interface with and advise clients at an early stage of your career," Millett says.
While attending Brigham Young University Law School, Millett accepted a job with the law firm Seyfarth Shaw in Los Angeles—but then an opportunity was presented to him that he couldn't turn down. During his third year in law school, a federal judge offered Millett a clerkship position, and the firm agreed to let him delay his start date so that he could take it.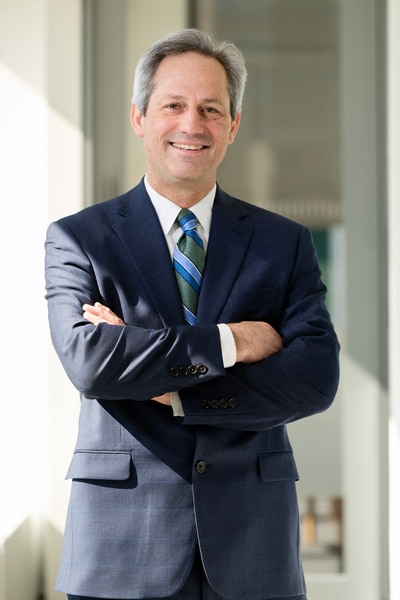 He spent the next year as a clerk in Las Vegas. "It was probably the most intense and interesting job experience of my life," Millett reflects.
He did eventually return to his original path, working in labor and employment law for Seyfarth Shaw, then Kindel & Anderson, another private firm in Los Angeles. Then came a job offer to work with the US Senate, an opportunity that Millet sees as a defining moment of his career.
"Four years into my private practice experience, I accepted a position as employment counsel with the Senate," the deputy GC says. "In the wake of the Clarence Thomas and Anita Hill hearings, Congress was now subject to labor and employment laws that the rest of the country had lived under for many years." He was up for the challenge.
In this role, Millett provided legal defense to Senate offices and helped them get up to speed on labor and employment laws that they hadn't had to follow before. He moved to Washington, DC, where he ended up working for the public sector for nearly seven years.
"It wasn't a partisan job; it was like being in a law firm in that you had a large number of sophisticated and great clients, but on both sides of the political aisle," Millett says.
Millett describes his time in DC as very exciting—it may have helped that he met the woman who'd become his wife there—but he always knew that it wouldn't be permanent. After he married and started a family, he thought Pittsburgh would be a better fit.
Millett spent nearly sixteen years as senior counsel for employment at PNC before being promoted to deputy general counsel five years ago. He's responsible for the bank's labor and employment law compliance, but his role entails much more than that.
"Navigating compliance with a myriad of employment laws is just the floor; the ceiling is doing so in a way that truly maximizes employee and company performance," Millett says. Working directly with PNC's human resources and business managers gives him the opportunity to improve people's lives and careers, and he has made it his mission to do so.
"Navigating compliance with a myriad of employment laws is just the floor; the ceiling is doing so in a way that truly maximizes employee and company performance."
Millett also appreciates PNC's commitment to giving back to the community and recently served as chair of its pro bono committee. "We have a very robust program where a large number of our attorneys get involved in pro bono," he says. "And it's not specifically focused on one particular cause or organization. We allow our attorneys to bring all kinds of service opportunities to the table so they can make a difference in areas they're passionate about."
One of Millett's favorite organizations to give back to is Guardian Angels Medical Service Dogs, a nonprofit that trains and pairs medical service dogs with disabled veterans and first responders. Millett has helped PNC sponsor and manage fundraising activities for Guardian Angels as well as a clinic that provided insight into laws surrounding service animals.
As for his routine at work, Millett says, it's impossible to know what each day will bring—and that's what he loves about it. He spends most of his time on the phone or in one-on-one conversations, talking through strategic issues and dealing with any employee problems that arise.
"The great thing about employment law is that it's a reflection of the human experience," he says. "People are wonderful, but they're also incredibly complex and unpredictable. You never know what your schedule or day is going to be like—and that's both good and a real challenge."