In This Issue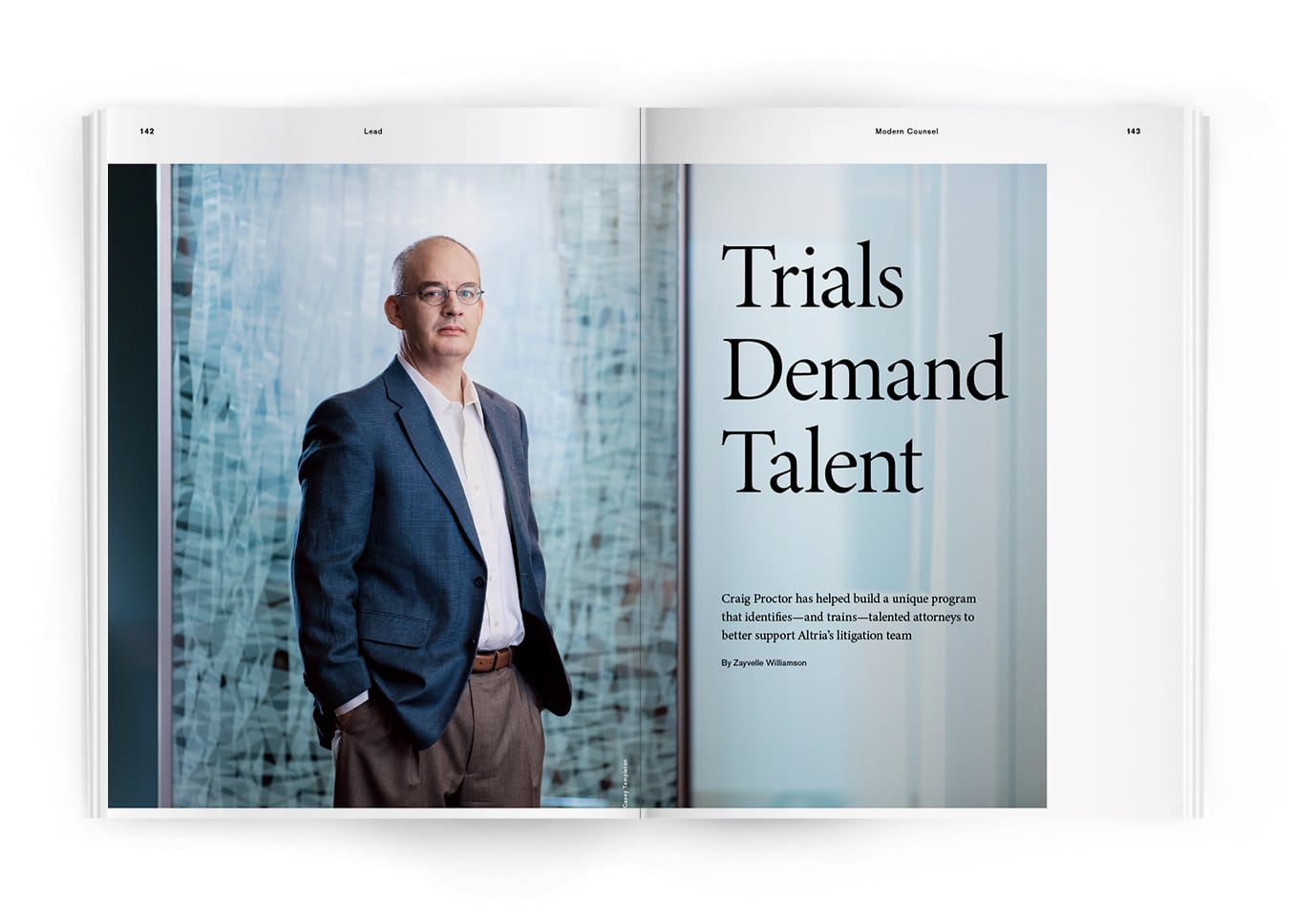 "No innovative ideas can come to market without the knowledge, the expertise, and the interaction of the legal team with the business team," Paglia says.
"We really made a meaningful difference," Perry says of her work with those committees, which spanned the investigation of the 2008 financial crisis, as well as the implementation of both the Affordable Care Act and the American Recovery and Reinvestment Act (the largest direct spending bill in US history).
Although Proctor doesn't try cases himself, he is directly involved in the upward of twenty trials handled by his team each year. "I personally select the trial lawyers and the legal people we use," Proctor says.
Subscribe Now