Charn Reid was barely five years old when he began watching the classic legal television series Perry Mason alongside his maternal grandmother, Mama Mildred. He soon became fascinated by the show's titular character. Little did he know he would go on to enjoy a successful career in litigation.
Today, Reid is a senior attorney and business and commercial litigation lead at the open source software company Red Hat, which he joined in January 2019. The timing was fortuitous, as the company merged with IBM in July of that year.
Reid's primary responsibility is to manage all of Red Hat's global nonpatent litigation. Reid also wears a compliance hat. That involves conducting internal investigations and interpreting and applying Red Hat's code of business conduct and ethics for associates in the US and abroad who want to pursue outside endeavors. Additionally, Reid does preemptive advising for Red Hat's lines of business and for the company's commercial legal group.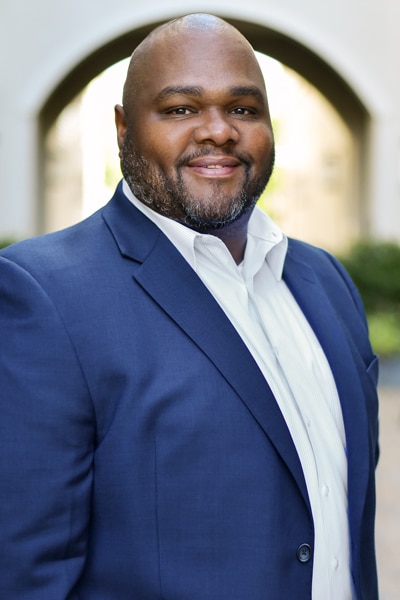 One of Reid's ongoing projects involves creating a comprehensive litigation process and procedures manual to make sure all processes are documented. His goal is to complete the manual by the end of 2020.
"Before I came to Red Hat, there was no one dedicated litigation person," Reid says. "The commercial litigation function was decentralized and sat with a number of lawyers on the legal team. Red Hat saw the need to create this position and to centralize the litigation function.
"I thought it would be a good idea to have everything in one place, not just for me but in light of the growth that Red Hat is seeing and the growth that we're likely to see in the future," he continues. "This will make the onboarding and orientation of new legal team members more efficient."
Reid is also working to streamline processes company-wide at Red Hat. The company encouraged Reid to speak up if he saw opportunities for improvement, which he did. For example, Reid saw an opportunity for the legal and people teams to communicate on a regular basis regarding litigation and settlements. He got the idea when a colleague on the people team approached him to approve a settlement.
"We could get through the process of approving that settlement, but we agreed that we could do that a lot more efficiently, so we've worked together with the people team to change the process and increase our communication and our collaboration to make our partnership even better," Reid says.
"We keep in touch and have regular biweekly meetings to talk about issues and matters that are in the pipeline that may potentially turn into litigation, or that may be close to settlement."
Reid can track this love of streamlining processes to the early days of his career. After obtaining his bachelor's degree from Duke University and prior to attending law school at Cornell University, Reid worked as a process analyst for Accenture, then known as Andersen Consulting. The role involved learning client processes and prescribing changes that needed to be made.
"I was twenty-two, fresh out of college, and on a plane every week," Reid says. "That constant motion got me ready."
After graduating from Cornell, Reid worked at Reed Smith, where he says his mentor, attorney Raymond Williams, taught him to be a good litigator. Less than nine months into his time at Reed Smith, Williams invited Reid to follow him to DLA Piper, where Reid worked on "high-stakes, high-profile, high-dollar" cases for pharmaceutical companies.
"I jumped at that opportunity, and it ended up being a huge move for me in propelling my career forward because Raymond trusted me and he allowed me to do things that other lawyers at my seniority level were not allowed to do, like go to court," Reid says.
In 2008, Reid opted to join Brooks Pierce, where he handled "everything that could possibly fit under the litigation umbrella" and made partner in 2013. In 2015, he moved on to Wyrick Robbins, where his trial experience helped the law firm boost its litigation capabilities.
He has brought all this knowledge and experience to Red Hat.
"My previous experiences have equipped me with a lot of tools that allow me to add value in the in-house space," Reid says. "While I might not use every tool every day, when situations arise—and sometimes, unexpected situations arise—I'm able to contribute because of those experiences."
Reid is excited to help lead Red Hat through its next phase and credits his family, mentors, and wife for helping him get to where he is today.
"The future is bright," he says. "This IBM partnership is going to be huge in terms of propelling Red Hat forward and fueling even more exponential growth, and I'm excited about being a contributor to that."
***
DLA Piper:
"Charn Reid is a methodical lawyer who works in an easy and analytical way to get the job done. More succinctly, Charn is a great leader and friend with boundless potential."
–Raymond Williams, Partner