Terri Smith knew she was going into intellectual property law at a time when most lawyers are still trying to figure out what their wider focuses might be. That knowledge was gained on the back of Smith's BS in engineering and the knowledge that her degree would be readily leverageable in the IP sphere. Following eighteen years at Motorola, Smith assumed vice president and chief intellectual property counsel roles at Zebra Technologies after it acquired Motorola Solutions' enterprise business. Since coming to Zebra, Smith has spearheaded a project that will help enhance the company's trade secret protections. Smith spoke with Modern Counsel about the project and her role as an effective business partner for the solutions provider, which intelligently connects people, assets, and data to help customers make business-critical decisions.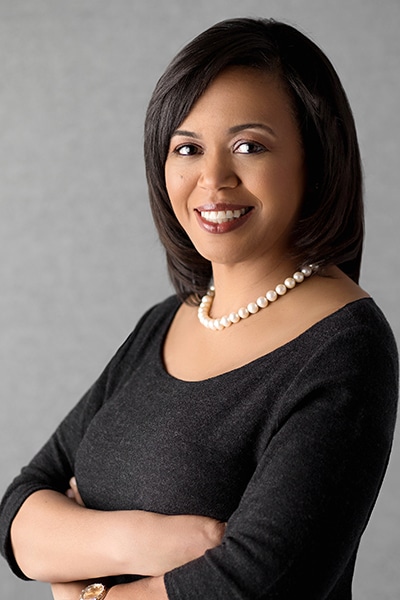 What lessons you've learned outside the legal world do you find particularly applicable to your career?
Juggling the daily demands of my personal and professional life can be challenging at times, but it has taught me how to manage competing priorities and be judicious with my time. It has also helped me focus my energy on the things that truly matter and where I can add the most value.
Bringing that mind-set into my role as the chief IP counsel for Zebra Technologies has allowed me to focus on the "blue-chip" items for the Legal Department and Zebra. It also has taught me to delegate tasks when someone else can add just as much or even more value. Building and surrounding yourself with strong teams, leveraging individual strengths, and empowering individuals to act and make decisions prepares you to take on any position—regardless of the challenge.
What was the impetus for the trade secret project at Zebra?
Zebra is an innovative thought leader in its industries, and we leverage all facets of intellectual property to protect our innovations. We take our intellectual property and the intellectual property of others very seriously. As Zebra started transitioning from a hardware company to a solutions company, I realized it was critical for Zebra to focus and dedicate more resources to protecting its trade secrets. When I first started thinking about how Zebra could further bolster its trade secret protections, I was quickly overwhelmed by the possibilities. I started thinking of the thousands of trade secrets that are being used across the company and how I could bolster their protection. I did my homework and a lot of additional research before I approached law firms to help enhance our protections.
We decided to partner with Winston & Strawn, a local law firm in Chicago, because they had developed a multiphase trade secret audit program that could be tailored specifically to our needs. I started working with Steven Grimes and Shannon Murphy, and they helped put my vision into focus, which allowed me to see that auditing our practices and implementing improvements were manageable and would result in minimal disruptions to our business operations.
I also realized that taking proactive steps now—while it would require time and resources upfront—would pay dividends down the road, as Zebra would be less susceptible to trade secret theft and would be in a better position to protect its assets legally if theft occurred. This process would also provide a strong foundation of good practices to build on as the company grew.
In what ways has the project grown or evolved?
The trade secret protection project evolved after Winston & Strawn analyzed its findings and provided me with recommended and prioritized action items that considered where Zebra was and where we wanted to go based on our needs, priorities, and cost considerations. Winston & Strawn drew upon its extensive industry experience and knowledge of legal standards to provide recommendations for specific action items that could improve and bolster Zebra's trade secrets practices while still fitting the company's culture and business.
We have already started implementing some of the recommendations and are socializing other recommendations with key internal stakeholders. One of my key business partners is the IT group that is working closely with our team throughout the project. In today's mobile environment, where everything is stored electronically, IT plays such an important role in this project.
What does being a "knowledgeable business partner" mean for the in-house counsel role?
From my perspective, being a "knowledgeable business partner" is knowing the business, our leadership team, our employees, and our risk tolerance so that we can best support the company. As in-house counsel, it is not enough to merely know the law. You need to have strong business acumen so everyone can effectively communicate and talk the same language and know what's important, now and in the future.
People communicate and receive information differently, and I am most effective when I know the work styles of those around me. This leads to a more trusting relationship and one where the parties are more receptive to advice and counsel, since it is received in a more familiar and comfortable way.
It is extremely important to build and nurture those relationships with our business partners so that we are invited to the table to participate in early conversations, as opposed to being invited only after things did not go as planned. As I've progressed in my career, I've realized that forging those relationships and understanding the broader business has made me better at my job.