Events
Tap into a Powerful Network
Modern Counsel prides itself in hosting exclusive, signature events in the most exciting, dynamic, and growing cities around the nation. Connecting people and ideas, Modern Counsel events celebrate the power of in house and private practice legal counsel and connect you to its powerful audience of legal minds and decision-makers in the industry.
---
2020 Events
Join us for our summer 2020 virtual event series, Empowered, a series of conversations centered on diversity and inclusion in law.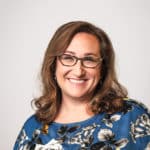 July 16, 5 p.m. EST
Empowered: Building a Diverse Workforce
Cohosted by Michelle Fang, VP and Chief Legal Officer, Turo
This virtual event will be the first in our Empowered series, focusing on the importance of diverse representation in the legal community and the need to build diverse internal teams. We will explore best practices for creating a diverse talent pipeline as well as both hiring and promoting diverse talent internally.
July 23, 5 p.m. EST
Empowered: Diversity & Inclusion in a Global Pandemic
Cohosted by Sandra Phillips Rogers, Group Vice President, Chief Legal Officer, and Chief Diversity Officer, Toyota Motor North America
This virtual event will discuss how legal teams are working with diversity and inclusion teams to increase diverse representation in law. Continued D&I efforts remain essential and more relevant than ever in the face of COVID-19.
August 6, 5 p.m. EST
Empowered: TBD

Cohosted by Genie Cesar-Fabian, General Counsel and Chief Compliance Officer, Palladium Equity Partners
More details coming soon.
---
Contact
Alex Tomalski, Content & Advertising Manager and Digital Events Coordinator