No Straight Line to an In-House Role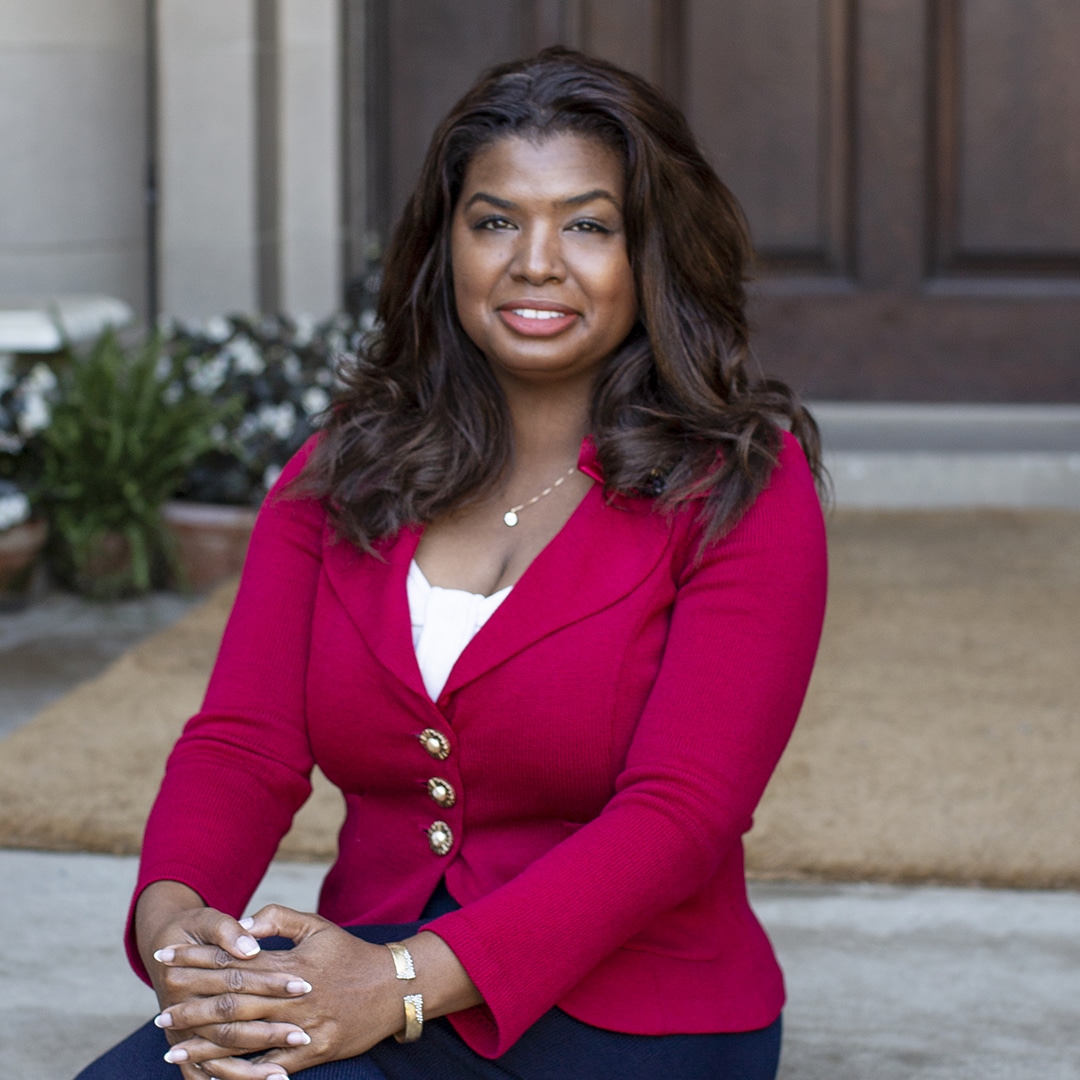 Many lawyers find professional fulfillment pursuing the traditional legal path, but the in-house life is also rich with possibilities.
This was the theme of "Where the In-House Jobs Are," the first installment of the In-House Counsel: The Roadmap to Success virtual series. On September 23, 2020, Box Senior Director and Global Head of Policy and Privacy Leah Perry hosted the event. Panelists included Lookout Legal Counsel Colin Levy, AMI US Holdings General Counsel Monica N. Barber, Electronic Arts Senior Counsel and Director Armikka Bryant, and Twitter Associate Legal Director and Senior Product Counsel Charlotte Lewis Jones.
The five discussed the current top industries for in-house legal opportunities—compliance, privacy, product development and AI, and trade—and shared their advice on how to find long-term in-house success.
Below are some key takeaways from their discussion.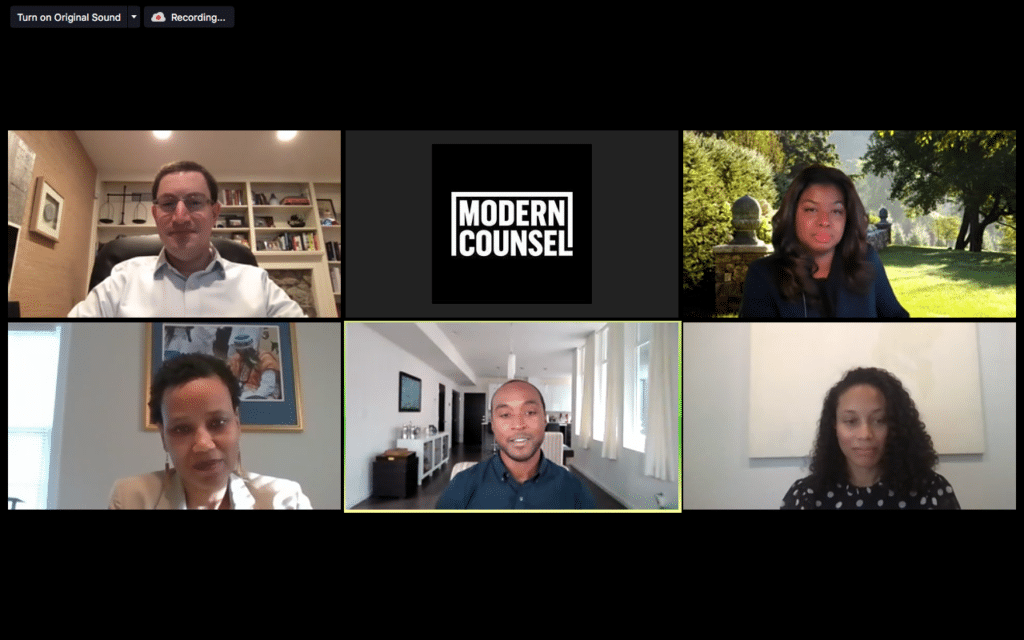 Start with Self-Reflection
The in-house world is a small one, and Charlotte Lewis Jones noted that many people in the tech industry, for example, rotate within the same companies. As such, Jones said, people's reputations will often precede them.
"Make sure that when people are asking about what it's like to work with you, it is a positive response, and if you need to do some rebranding—if you need to go correct some relationships, etc.—hire a coach and actively work on that," Jones said. "I'd say that's the most important thing."
---
---
Jones also noted that humility is critical for in-house success, as an in-house role requires cross-functional collaboration.
"We are lawyers, and we often think we are right," Jones said. "I would argue that your relationships with your colleagues and stakeholders within your companies are often going to be way more important than your reaching a particular legal outcome."
Brand Yourself Online and Build a Network of Meaningful Relationships
Networking is easier than ever, thanks to a surge in virtual events. As such, lawyers who want to go in-house should take advantage of this plethora of options and attend virtual conferences and dinners. They should also join associations that are filled with people who are in the types of positions they want to be in, Barber said.
"Be intentional about that networking and placing yourself and positioning yourself within those associations," Barber said.
Lawyers who want to go in-house should also take stock of their online presence. Perry advised lawyers who don't have a LinkedIn page to create one.
"Also make sure that you're keeping it up-to-date about your engagement, your areas of interest. Even if you're just writing quickly about an area of the law or a policy topic that's come up that's new and fresh, do it," Perry advised. "You'd be surprised by the attention that you'll get from recruiters or other people who are out there and know that there are jobs available."
Finally, lawyers who want to go the in-house route should leverage their law schools' alumni associations and networks.
"Make sure that you're leveraging where you went to undergraduate as well," Perry said. "You would be surprised by how helpful they can be."
Even making friends with one's connections can be hugely beneficial, and that includes becoming friends with in-house counsel, Barber noted.
---
---
"Sometimes, you need to be networking with in-house counsel in a more social context more than a business context," Barber said. "That would allow the in-house lawyers to bring their guards down. They're going to be a little bit more guarded, sometimes, with outside counsel in a business context because they're expecting to be sold."
There Is No Straight Line—and Setbacks Might Even Set You Up for Success
Barber advised lawyers who want to go in-house to be open to different possibilities, such as contract manager and compliance officer roles. Whether or not these roles sit in a company's legal department, they can eventually lead to pure legal roles, she said. She noted that matters related to the Sarbanes–Oxley Act and the Gramm–Leach–Bliley Act, for example, require legal expertise.
On that note, networking with in-house lawyers and offering to handle projects for them can be a great way to make an impression with the legal department and open new doors. This strategy worked for Barber.
"My division was happier because their contracts and transactions were moving more swiftly, because I could push them through a little bit quicker," Barber said. "So their pipeline was moving quicker on transactions. And then that gave me a great experience that I could also leverage going forward for future opportunities within the in-house context. I could say, 'I handled compliance and transactions.' Being very deliberate about that helped me for future opportunities."
Furthermore, if a lawyer is laid off due to a widely known issue, such as a natural disaster in their region, they should note it on their résumé. This strategy worked for Barber when she lost a job due to Hurricane Katrina.
"I started looking at positions at the Association for Corporate Counsel," Barber said. "They have a job board, and I said, 'Well, I really want this opportunity.' And they said, 'Put Katrina on your résumé,' because they were going to try to give expedited consideration for impacted attorneys."
For Armikka Bryant, a devastating circumstance was the call to pivot and expand. "I was assistant District Attorney in Brooklyn, New York, and was laid off after 9/11," Bryant said. "I looked around the economic landscape and figured that, "I'm going to reinvent myself." And that's when I went and I earned my LLM in tax from the University of Washington."
---
---
There are many benefits to the in-house life, and lawyers who want to pursue that career path need to make sure they hone certain skills. What will ultimately set them apart is the ability to collaborate with a wide variety of people, including those who do not possess a legal background. By engaging in some serious self-evaluation, leveraging connections, and being open to different opportunities, legal professionals will set themselves up for long-term in-house success.
---
---
For more insights, watch the full event coverage here and subscribe to Modern Counsel's YouTube channel.
***
MORE FROM THIS SERIES: A Lasting In-House Relationship, Playing the Long Game to Advance In-House