When you're an in-house attorney for an international airline with fifteen thousand pilots, a variety of questions and concerns will always demand your time and consideration.
Maranda Rosenthal, managing director and senior attorney at American Airlines, says many common (and uncommon) situations have required her time and expertise during her tenure at the airline—but nothing like the COVID-19 pandemic.
"'Unprecedented' isn't a strong enough word," she says, noting the drastic reduction in operations and demand for air travel since COVID-19 cases in the United States first escalated in March 2020. "A number of incredibly talented and dedicated folks are working around the clock to instill passenger confidence in what the airline is doing and figure out solutions for something that nobody saw coming."
In a few short weeks, Rosenthal's job description evolved from dealing with matters like collective bargaining, grievances, discrimination, and conduct investigations to protecting pilots' jobs when passengers display both an inability and reluctance to fly at the frequency they did in early 2020.
Rosenthal concedes that American hasn't been able to protect all employees from furloughs, though she notes that a high percentage still remains employed. But whatever challenges the ongoing pandemic has already presented and might continue to pose as time goes on, it's not in Rosenthal's nature to let uncertainty overwhelm her. After all, the road to her position with American began with flunking out of college.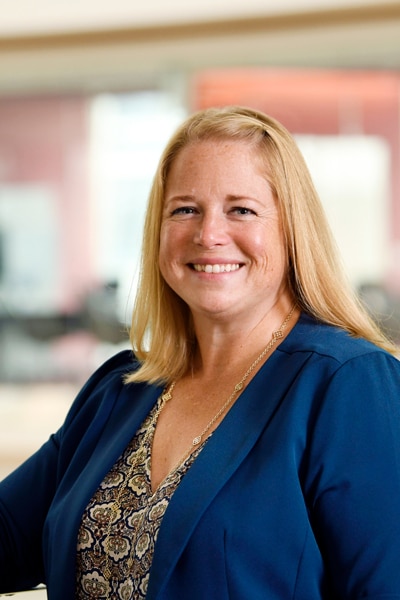 "I spectacularly flunked out," she notes. "I left with a 1.79 GPA. I don't even know if that could happen organically. It was devastating and felt like the biggest failure of my life."
After taking various jobs where her supervisors informed her that upward mobility wouldn't be possible without a college education, Rosenthal decided to finish what she'd started. She enrolled at Seattle Central College, taking night classes while working full-time, and eventually transferred to the University of Washington. After graduating, she headed to the Fordham University School of Law in New York.
Just as Rosenthal was taking charge of her future, life threw a few more curveballs. Intent on working with a law firm that didn't have a high turnover rate, Rosenthal chose Heller Ehrman. The firm deferred first-year offers two weeks before she took the bar exam and ultimately declared bankruptcy in September 2008. With the 2008 economic recession dampening job opportunities for brand-new lawyers, Rosenthal invested in numerous coffee meetings with Fordham alumni in a dogged search for a lead.
"I got a lot of nos," she recalls. "But eventually someone said yes."
That yes landed her at Crowell & Moring as a first-year associate, and when most of the partners she worked with joined Sheppard Mullin Richter & Hampton less than two years later, Rosenthal followed. After a year there, she took an offer as associate general counsel with Tullett Prebon. Soon, however, she was ready for a change of scenery.
"New York is an incredible city," she says. "But a very challenging place to be at that time in my life."
With no prospects on the horizon, Rosenthal returned to Seattle with her young family and began contacting acquaintances about a new opportunity. Then she learned of a possible position with Alaska Airlines.
"A woman with Alaska said I would be perfect for the position," Rosenthal recalls. "I submitted my application and, twenty-four hours later, got rejected. It wasn't the first time I'd fallen on my face. I didn't think much of it and decided to keep looking, but I called the woman up to thank her for the opportunity, even though it hadn't worked out. She said, 'What? Your application was rejected? That's absolutely not true.' She marched into the general counsel's office, took my application out of the reject pile, put it right in front of them, and said, 'You need to hire her.' And they did."
"Failure is not the worst thing that can happen to you. Failure is just an opportunity to find another path."
After four years there, American came calling. The opportunity required Rosenthal to relocate her family to Dallas, but there wasn't much doubt in her mind—it was her dream job.
Though her road took many turns—and a couple lucky breaks—Rosenthal knows she wouldn't be where she is without perseverance and grit. "Failure is not the worst thing that can happen to you," she says. "Failure is just an opportunity to find another path. My grandfather always taught me that you have to work hard and respect people to truly understand how to help them and do your job properly. He taught me that work is really about a state of mind. If you can bring joy to that, it won't make every day perfect, but it will make it better."
Rosenthal's grandfather called her to congratulate her when he learned she passed the bar. "I remember exactly where I was standing when my phone rang," she says. "He said he had to tell me how proud he was. That moment will stay with me forever."
Now, all that perseverance and determination benefits American. From new state laws to different international regulations, Rosenthal is constantly at work to make sure American is up-to-date on domestic and international airspace requirements, company policies, pilot and passenger safety, and guidelines relating to the COVID-19 pandemic. Rosenthal is determined to help the airline and the thousands of pilots she represents get through their challenges. After all, a challenge is just another opportunity to find a new path.