A Lasting In-House Relationship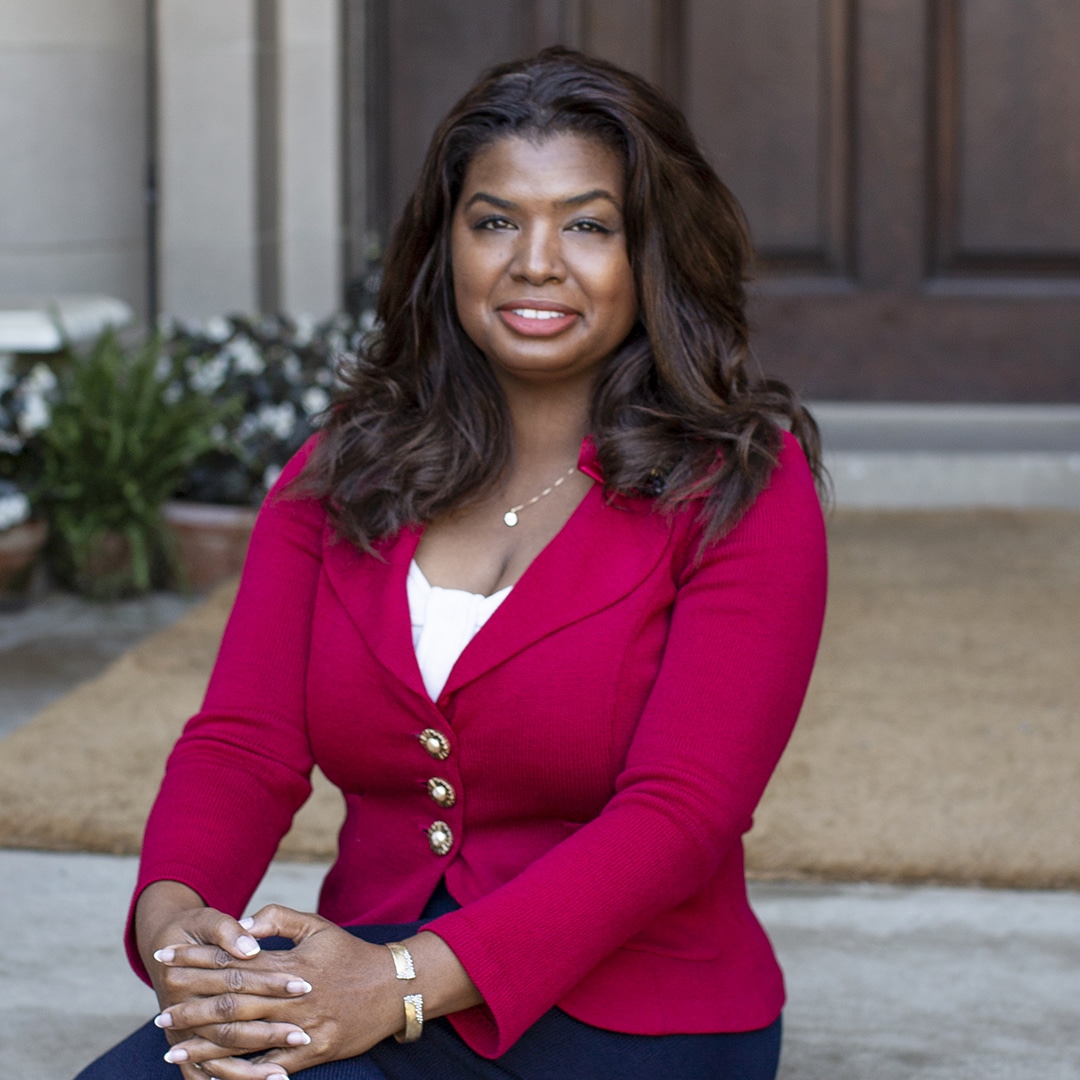 It's always thrilling when a legal professional finds fulfillment as in-house counsel, but what can they do to ensure they are aligned with the company or organization's long-term strategy and goals? Answer: They must be valuable contributors if they want to set themselves up for a lasting relationship.
That was the gist of "How to Keep the Job," the second roundtable in the three-part virtual In-House Counsel: The Roadmap to Success series. On October 7, 2020, Box Senior Director and Global Head of Policy and Privacy Leah Perry led a panel consisting of S&P Global Assistant Corporate Secretary and Associate General Counsel Alma Rosa Montanez, Airbnb Community Senior Counsel and Acting Regional Counsel for Africa Julie Wenah, Facebook Associate General Counsel for IP Litigation Shayne O'Reilly, and AKF Legal Search Consultants Founder Andrea Fisher.
Below are some key takeaways from their discussion.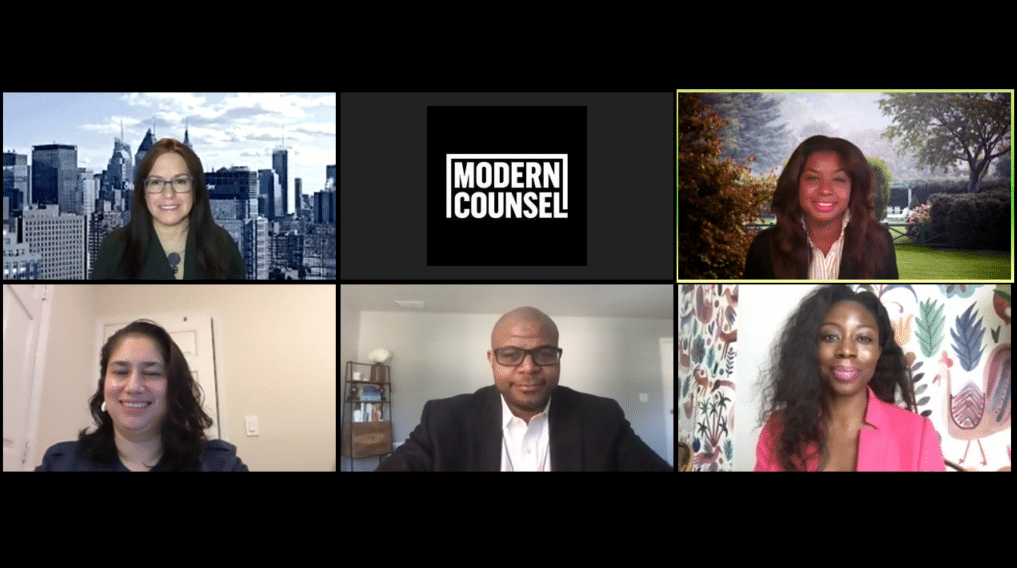 Use the Goals and Guiding Principles of Leadership and Your Teams as Your North Star
One theme that came up repeatedly in the discussion was focusing on clear expectations from management and leadership. Understanding expectations from leadership is crucial for in-house career success. It's important for even the most competent lawyers to realize that while they may be an expert in one field, that expertise is not necessarily what will be expected of them. For this reason, new in-house counsel members must understand what their clients and department expect of them and adjust accordingly.
---
---
This approach is especially helpful during times of transition. "Regardless of what transition happens," O'Reilly said, "if you have those guiding principles that leadership has provided and the entire department is attuned to those leadership goals, you could continue to rely on those as a North Star as you continue to perform and do your work."
Learn Your Narrative and Sell It Authentically
The path to an in-house life can be a winding one, so those who want to transition in-house should take a moment to evaluate their professional story. Panelists emphasized the importance of making sure that the story makes sense and is credible. Each job transition should come with a valid explanation behind it, whether that was to increase a skill set or go to a larger company.
Fisher noted that no one wants to be seen as a chronic job hopper, which can happen in the law firm space. "If you're doing that without validity and without a good story, it's going to haunt you, and you're not going to be competitive for that role," Fisher said.
---
---
Build a Proper Support System within the Organization
It's important to build social capital in the in-house world, the panelists noted. Forge connections at every level of the organization—advocates above, below, and around you—who can vouch for your competence, good behavior, and reliability. In doing so, you will always have a set of allies, especially during difficult times, when an organization or department might see multiple managerial changes.
"You need all the support you can get during that time," Montanez said. "Make sure that you've built the credibility and the support throughout the organization to give you a little bit of breathing room when you're sprinting uphill."
---
---
Be Visible and Accessible, Especially in This New Virtual World
Simply sitting in an office is not proof that one is actually present in the moment. Now that more people are working remotely, it's important to check in with your coworkers, superiors, and stakeholders. The panelists advised attendees to manage both upward and downward, especially during these times. It's critical to be seen as a good and kind leader.
"During these times, it's incumbent upon you to reach out to the people who report to you and do these mental health check-ins, find out what's going on," Fisher said.
Leaders should embrace how technology has made it easier to make global connections.
"It's easier to connect with people who are in different cities or on the other side of the country than it was previously. Before, I wouldn't catch up with them until they traveled to the side of the country I was on," O'Reilly said. "Now that Zoom and these coffee chats and other types of ways of connecting virtually have caught on, it makes it easier for us to connect.
"I'd say make sure that you're connecting with your network virtually and then also trying to build relationships with people you may not even know virtually. Do the reach-outs and really try to at least connect and build off of that."
There's a Larger Plan for You
Transitioning to the in-house counsel life can be difficult and come with a huge learning curve, especially when changing industries, but that's no reason to be discouraged. Be flexible and agile, and don't beat yourself up when things don't go totally as planned. Accept not having the answers to everything. Instead, focus on the long-term goals and adding tools to the proverbial toolkit.
"It all makes sense in the end," Wenah said. "My guiding principle has been to do the best you can in the space you're in at all times. There's no task too big or too small to do. That has served me very well."
Be Your Own Best Advocate
It's easy for a legal professional to feel apprehensive and unsure early on in their careers, but it's important to self-advocate and be vocal about career goals. Also, identify people within the organization who can vouch for your career goals and merits. These advocates may promote you better than you promote yourself.
"The workplace is a microcosm of the world, so you're going to have all types of personalities you have to interface with," Wenah said. "Gaining my voice, speaking up for myself, and advocating in spaces where I need to are things that I've had to learn."
---
---
When it comes to mentorship, both mentors and mentees can bring something to the relationship, and each must work to nurture it. "It's a personal relationship. These people are going to care about you. You also have to care about them," Montanez said. "It is a very real relationship, and you have to own it and treat it that way."
Bottom line: Some very basic steps will go a long way in ensuring viable, long-term in-house careers. By building a supportive network, focusing on the expectations and guiding principles of company leadership, staying flexible in the face of changes, and remaining visible and accessible to their coworkers, managers, and stakeholders, in-house legal pros can safeguard their positions and ensure they remain valuable contributors for years to come.
For more insights, watch the full event coverage here and subscribe to Modern Counsel's YouTube channel.
***
MORE FROM THIS SERIES: No Straight Line to an In-House Role, Playing the Long Game to Advance In-House