Few industries were hit harder during the first year of the pandemic than the airline industry. While the pandemic was drastically changing how they do business, the litigation world was undergoing a similar change due to the realities of communication in a largely remote work environment. "COVID had a major impact on what I do . . . it completely changed my industry," says Paul Noonan, managing counsel of e-discovery and information governance at United Airlines.
For a generation, the core of most civil cases was email. "That's just the way people communicated as a default ever since email was invented," Noonan says. As the pandemic forced most employees to work remotely, companies adopted a variety of technologies and practices to allow their employees to communicate and collaborate. "People email less than they used to. They are more likely to send text messages or use some form of chat tool."
Microsoft Teams, Slack, and other tools now allow employees to collaborate without email. Rather than sending and receiving a flurry of emails with attachments, employees chat in Microsoft Teams and collaborate in shared documents. "Our old workflows, focusing on the email exchange as the primary location for data doesn't work anymore," Noonan explains. "We have to be more versed in how to collect new, discrete types of evidence."
Lawyers prefer tangible articles, like a piece of paper with evidence identifiers that they can hand to an individual on the witness stand. "You can do that with a printed email. It's a little bit of a fiction, but an email is meant to look like a piece of mail," Noonan says. Slack, however, doesn't have a native message. "It's not a thing that exists. If you print off one Slack line, it loses all its context and the back-and-forth that has taken place, as well as its links to other documents."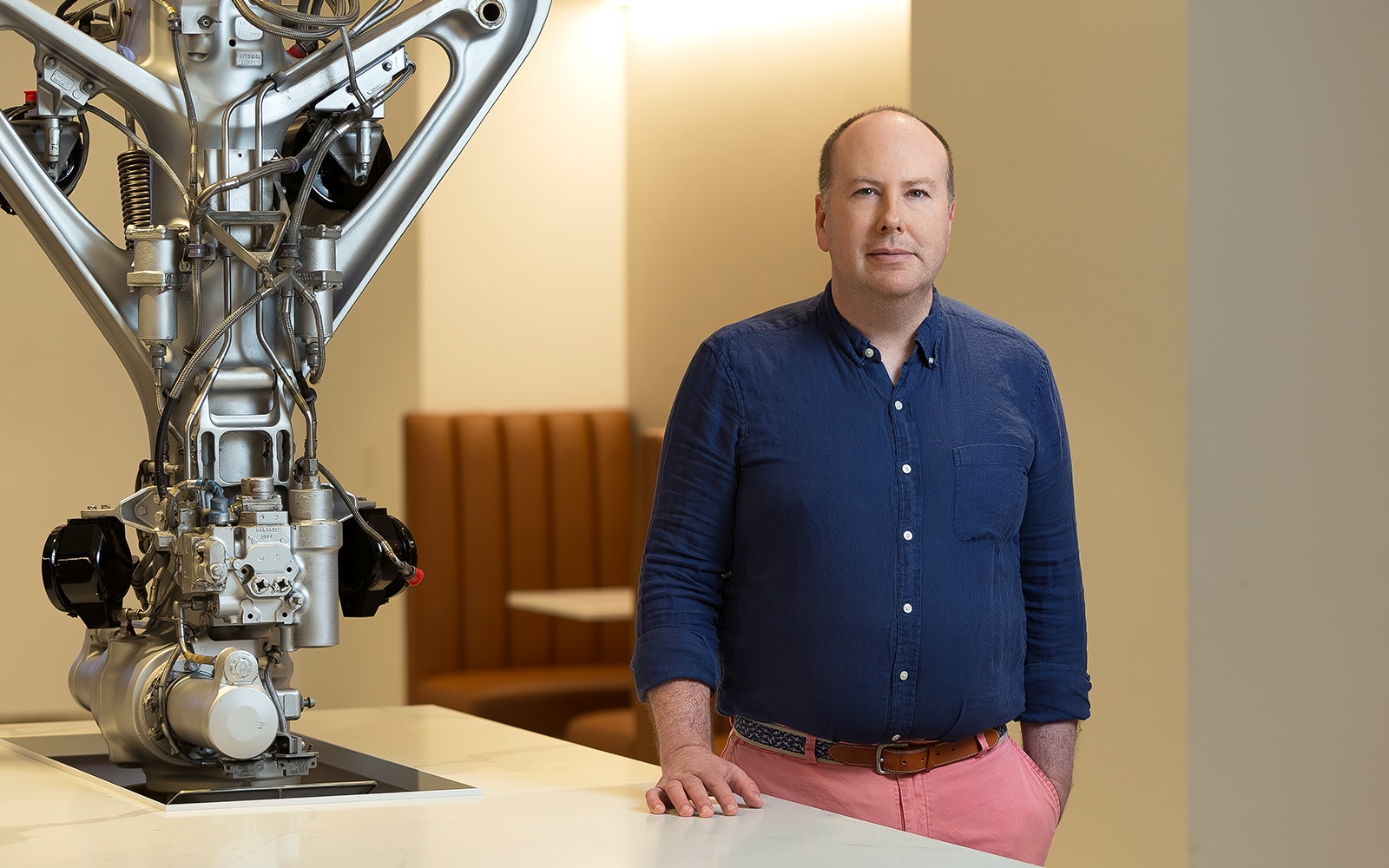 The challenge of gathering electronic evidence in this new work environment has led to Noonan viewing evidence in a new way. Except for a screen shot, it's a mistake for lawyers to continue comparing electronic data to paper. "We've had to come up with entirely new ways of collecting, and processing data, making evidence searchable and useable, and leveraging AI [artificial intelligence]," the attorney says.
When Noonan saw this change looming on the horizon, he began collaborating with Microsoft and other vendors to learn how to preserve and collect evidence properly. "It's still a pain because it's green in terms of technology," he observes. "We got our processes in place right away when we saw that happening, so we're in a really good space because of it."
After graduating from Marquette University Law School, Noonan moved to Chicago where he performed discovery for Robert Half. While working as a consultant to Sears Holdings Corporation, he helped to build their discovery program and was hired permanently. Although a tech hobbyist, Noonan became expert in e-discovery.
Typically, when companies or law firms require e-discovery services, they hire an outside vendor. "It's actually a big technology space," Noonan says. But Sears was navigating a slow decline into bankruptcy and had little cash to spend on such services. In hopes of saving money, Sears gave him free rein to test a variety of e-discovery software and reduce the cash-strapped company's spend on such services.
"We brought the software in house and learned how to use it," Noonan recounts. "I was self-taught in e-discovery at Sears by virtue of having to be as cost effective as possible. It's fairly simple to quantify your savings with e-discovery."
One of Noonan's biggest challenges in performing e-discovery is advising United's outside attorneys to be more selective in terms of the evidence they gather. "When you collect everything at the start of the case, it cascades spend," he says. "For every extra gigabyte you collect on the front end, it's going to be an extra $150 to $200 on the back end. It doesn't sound like much, but it adds up quickly."
Fortunately, the latest generation of e-discovery tools with their robust AI features allow lawyers to reduce the amount of processed data with no impact on the final data set.
Noonan's team regularly accesses databases that have a steep learning curve, and those team members who are not well versed in their use run the risk of accomplishing very little. To ensure his team works efficiently, Noonan takes on the role of educator.
"I teach people with the goal of someday, sooner rather than later, advancing to either take my job or to open up opportunities wherever they may arise. You get the most bang for your buck that way," he says. "If you don't lead the way, you'll eventually create resentment and have them stall out."
---
"Consilio is honored to be a trusted partner to Paul Noonan and the United Airlines team. Paul's innovative perspective and extensive experience are deserving of this great recognition by Modern Counsel."
—Jane Funk, Esq.