Darryl Wilson began his legal path as an observer.
At an early age, the Mississippi native witnessed the importance of diverse legal representation. The aspiring lawyer did not meet many lawyers who looked like him growing up. In fact, Wilson did not meet his first minority lawyer until he was an undergraduate student at Tougaloo College. The combination of those experiences drove him to enter the field with a clear purpose.
"It drove me to get into that space for people of color to see lawyers who look like them and to say, 'You can be one, too,'" says Wilson, who currently serves as the assistant general counsel of litigation at Honeywell.
Today, Wilson maintains that same commitment as he spearheads diversity initiatives in the organization and for outside counsel while also serving on boards and committees, like the Young Lawyers Division (YLD) Diversity and Inclusion Team at the American Bar Association (ABA). Wilson is also a member of the Commission on Racial and Ethnic Diversity in the Profession.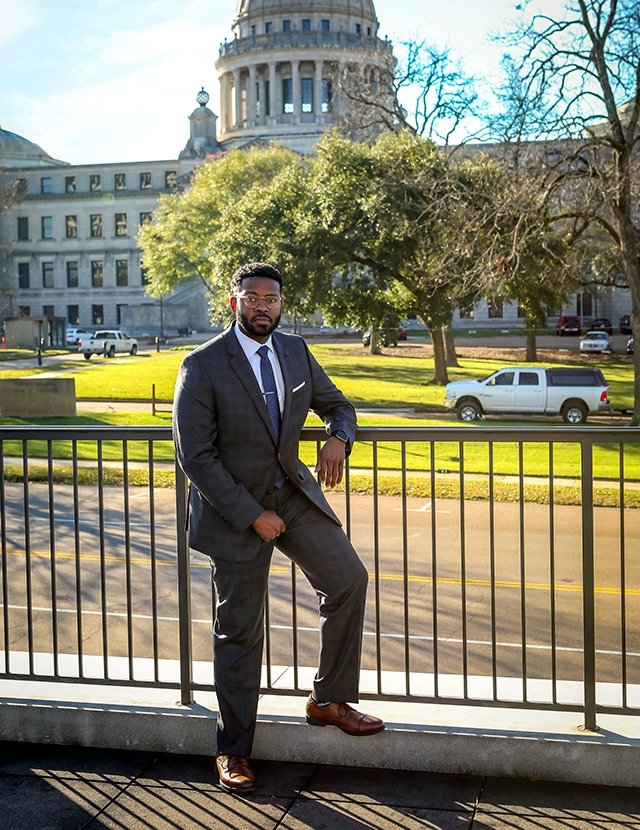 He's excited to see the traction diversity, equity, and inclusion (DEI) is getting in his field and others, despite the challenges ahead for the sector. One of those challenges is figuring out the right way to advance DEI as more leaders mobilize around it.
"Since it's such a hot topic, there are a lot of departments and firms who used to struggle with buy in. [Now they are] seeing different generations take lead and shift toward it," Wilson says. "The bigger problem now is there's so many diversity programs that it's difficult to pick and choose which ones to belong to or which initiatives to drive."
As far as Wilson is concerned, that's a good problem and is far removed from the trends he saw when he came of age as a legal professional.
After he graduated from the University of Mississippi School of Law, Wilson worked for a minority-owned personal injury firm. During that time, he realized that the diversity among defense lawyers in Mississippi was lacking. Wilson set out on a path to make a change. After the death of George Floyd, a tragic event that got leaders around the world reflecting on how they could play a part in making positive changes, Wilson accepted a position at a small boutique defense firm as the only Black employee.
"As I moved through those roles, there was this theme of just creating what I wanted something to look like," he says. "I knew that if there was something I wanted, I needed to take responsibility and take charge."
Once he broke barriers, he went on to snag a position at Adams and Reese LLP, a larger firm that gave him an opportunity to break into the DEI space. Leaders supported his journey as an ABA YLD member and as a DEI chair for the division. As a result, Wilson got a chance to share and help implement diversity practices at the firm, including helping it partner with the ABA's Legal Opportunity Scholarship Fund, which supports diverse students by awarding them scholarships.
"Having a firm that supported my initiative and my drive for diversity was very key, so much so that I still keep in contact with the firm today as I continue my journey because we shared that commitment," he says.
Wilson's next career move was to become an in-house attorney. He believed the shift could help him effect more change in the DEI space and to continue being an example to young lawyers of color. In 2021, he became corporate counsel for Tyson Foods, where he and company leaders made efforts to highlight diverse team members, track diversity data for outside counsel, set up a DEI council, and more.
"It has been an honor to mentor Darryl, and I am proud of the success he has enjoyed in each chapter of his career, including his current role as in-house counsel," says Clarence Wilbon, executive committee chair at Adams and Reese. "I continue to be impressed by Darryl's impeccable skill set, commitment to high-quality legal service, and his outstanding work advancing DEI in the legal profession, paving the way for opportunities for future leaders."
As he reflects on his accomplishments, Wilson hopes to provide advice to attorneys of color looking to effect change as he has. His first suggestion is to seek outlets that make you happy and push you to dig deeper.
"If you do that, you can have a good spirit as you come to work," he says. "For me, it's cooking. I've been an amateur chef outside work, diving into culinary arts and creating dishes. Getting in the kitchen helps put my mind at ease." Wilson also urges young people to "shoot your shot." "If you have a dream, don't be afraid to let people know, ask questions, and lean in," he says. "That will put you out in front."
Editor's Note: At time of publication, Darryl Wilson is no longer at Honeywell.
---
"Darryl is a thoughtful and zealous advocate for his organization while maintaining the same driven attitude and commitment to the Charlotte community. Darryl's dedication to diversity, equity and inclusion also make him the well-rounded human that he is."
–Canaan E. Himmelbaum, Director, Global Business Development