Brett Mull is currently the associate general counsel at Cochlear Americas, but a decade ago, she was a driven law student at Cornell University trying to find a legal path that suited her. Some of her classmates had plans to go into the nonprofit sector, while many others were heading to competitive firms on the East and West Coasts. Mull knew she wanted to practice in her hometown of Denver, but she wrestled with whether she should follow the big law crowd.
"During my summers, I came home trying to figure out what my big law path looked like because that's what I had most seen, and it was harder than I expected to find a job opportunity out here," she reflects. "Part of that was learning how to interview and present myself, but it was also challenging because Denver has two pretty good law schools, so a lot of people were looking to get jobs here."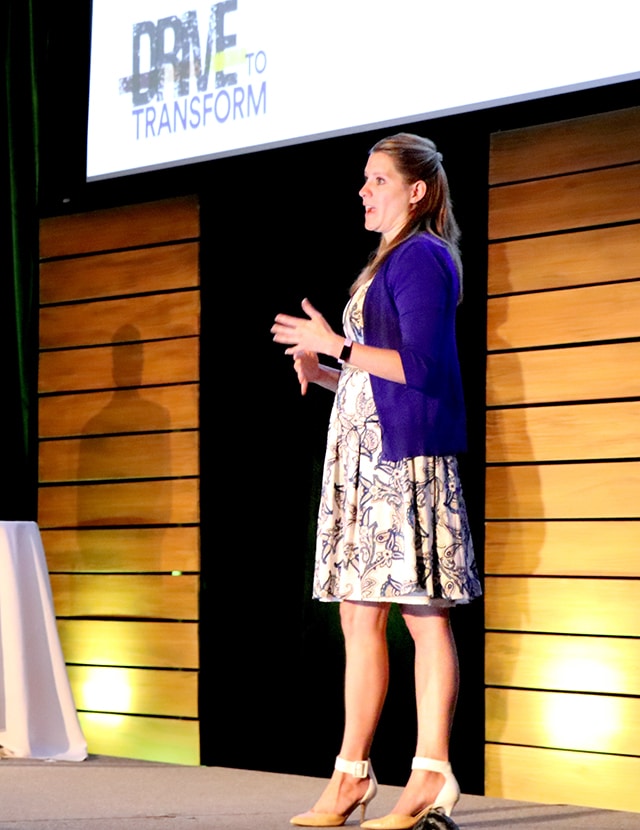 After she didn't get the summer job opportunities she wanted, she found herself in a mentor's office in tears, frustrated and unsure how to move forward. However, the mentor and Mull's loved ones encouraged her to consider other legal options. Their confidence in her drove her to dust herself off and to broaden her horizon.
She went on to spend a summer and semester at the US Attorney's Office, where she was exposed to different sides of the law from a government perspective and met another lifelong mentor. After Mull graduated law school, she served as a law clerk to Justice Richard Gabriel, who showed her the value of relationships, integrity, reputation, and owning her unique journey.
From there, she accepted first private practice role at Wheeler Trigg O'Donnell LLP. The experience gave her a chance to learn from the best litigators in the country. However, seeing their passion helped her recognized that she didn't derive the same kind of excitement from that work.
As Mull reflects on that journey today, she offers advice to young professionals who find themselves where she was, searching for a place in their field and figuring out their own path.
"If you're measuring yourself against the people around you and seeing that they seem so much better than you at something, it's important to look inward," she says. "Sometimes you can't do that by yourself. Sometimes you really need to talk to a good mentor, a good friend, or family member and ask, 'What do I have to offer?' There are so many things that go into being a good lawyer. It's important to think about what your values and strengths are and play to those even if you end up taking a different path."
Mull was always strong at building relationships with customers, vendors, and business leaders. That ability and the knowledge she gained as a litigator helped her shift in-house as associate general counsel at Cochlear Americas.
"As an in-house lawyer, my understanding of what things look like when there's a dispute and when there's risk from a litigation perspective is useful," she says. "But even when we're trying to negotiate a contract with the other side, we're all trying to get to the same place and do what's best for our customers and our patients who want to hear better. It was a big shift to recognize that even if I'm on the other side of someone else, we're all working towards the same goal and that aligns more with my values than litigation."
Mull has been a perfect fit at the company, where she wears several hats and her workday is constantly changing. She supports Cochlear's US and Canadian business partners in legal, compliance, and privacy. She supports comprehensive training and new initiatives from business and product teams. Mull also runs impact assessments with the company's global privacy office, serves as an escalation point for contract negotiation, and advises on litigation and marketing issues.
"I love being a resource for my business partners," the AGC says. "I like being able to talk to them about their exciting new projects or how they handle certain situations in the field. I also enjoy the compliance aspect, explaining risk, and helping others understand challenges we can overcome together."
As the company finds new ways to develop new technology for patients, Mull is excited to see them tell their stories.
"Many times, we talk about hearing loss, but with this campaign, we focus on hearing wins," she says. "It's been fun to see videos from recipients of Cochlear's technology who've gone from feeling disconnected from others to having access to sound. It's a hard journey for them and requires a lot of work, but to hear their stories and be part of that initiative highlighting successes is really rewarding."