Boxing legend Mike Tyson famously said, "Everyone has a plan until they get punched in the face."
For Mark A. Dorfman, executive vice president, general counsel, and secretary at Leonardo DRS, that reality necessitates taking a resilient approach and understanding the need to weather the inevitable blows that come with trying to accomplish something great.
"As lawyers, we have to be able to predict negative outcomes—to consider the worse that can happen and take all appropriate actions to avoid such results. That's the bare minimum for any competent legal team," Dorfman explains. "But at DRS, we also ask, 'What's the best that can happen?' And then we put the same energy into driving towards the achievement of these outcomes."
He adds, "Lawyers can often be risk averse, but change is inevitable. Change can be great. And if you want to be a part of a dynamic and growing technology company like DRS, it must be embraced."
In 2021, the company planned to go public through a traditional IPO. Dorfman and the other members of the DRS team worked for over a year to facilitate this transformational event. Everything was on track until the final moment.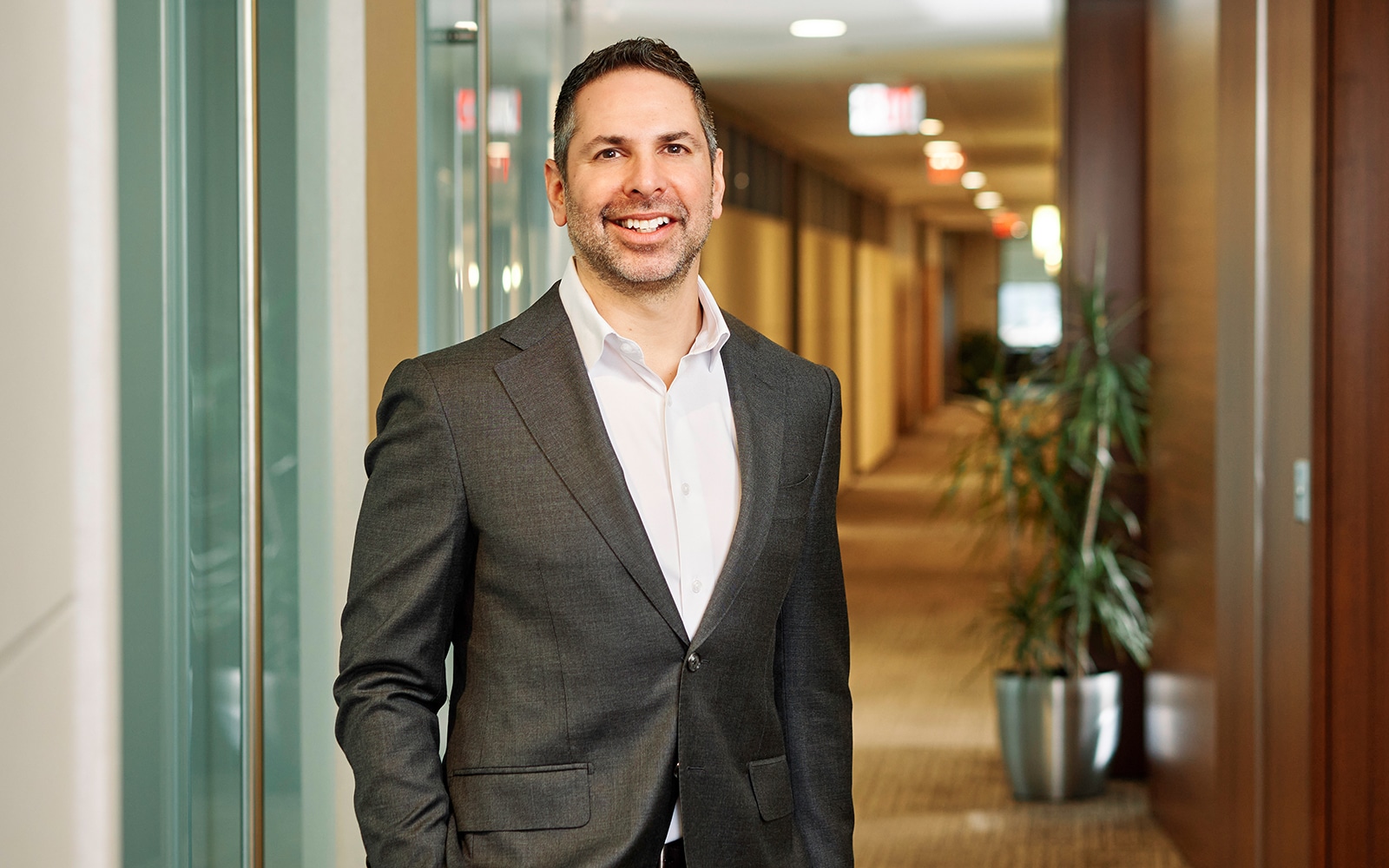 "We got right up until the last week and then market conditions immediately turned south and required us to suspend the launch," he remembers. "I had to make some uncomfortable calls to the New York Stock Exchange and others at the last minute to tell them we were suspending the IPO. It was a very discouraging time for our team, having put in all that work only to fall short on the five-yard line."
A few days later, Dorfman hosted the DRS executive leadership team for golf and a long lunch in an attempt to regroup and strategize for the future. The constructive conversation that began that day—and that continued in the months that followed—led to a renewed and successful public launch in a more sophisticated, strategic, and efficient manner.
"When the initial offering was halted, it would have been understandable if we had gotten discouraged and simply retreated," he says. "But when you remain focused on defining and achieving the ideal outcome—when you ask, 'What's the best that could happen?' in spite of early setbacks—exciting things start to transpire. When you have smart people around you, good things happen. And when you approach difficult situations with high energy and a positive outlook, you can feel the excitement build and it becomes infectious."
That way of thinking generated momentum in the company. Eventually, that path forward would see Leonardo DRS combining with a publicly listed Israeli radar company. The transaction not only brought the company public through a reverse merger but provided it with strategically significant assets that furthered its integrated sensor capabilities. Dorfman thinks that transaction has undeniably made DRS a stronger, more focused company.
"While the result itself is awesome, I'm also proud to be a part of a team that not only displayed impressive creativity and business acumen, but real resilience," he says.
Dorfman's journey taking DRS public was a fitting culmination to his decorated legal career. His crash course in navigating uncertainty started early in his tenure at the company. When he came on board in late 2005, he got a call from his new boss the day before he was to start work.
"She told me not to show up to the office. Instead, I was to fly to St. Louis to help work on the largest M&A transaction the company had ever done," he remembers. "From my very first day as a junior lawyer, I was fortunate enough to work on things that mattered most to leadership."
Being thrown into the fire taught Dorfman a lesson he wishes to impart on young lawyers facing similar circumstances.
"I want them to understand the value of not being discouraged when you don't know the full story," he says. "Information isn't always presented in a clean, linear manner. When I worked on that first deal, I didn't even know who the DRS team was or how the company worked. I knew more about the target than my own company. But I somehow figured it all out.
"Likewise, you have to get comfortable with getting information in pieces and having to put the mosaic together yourself," Dorfman continues. "And as you grow as a leader, you should do everything you can to explain to each member of your teams the importance of their role and how it furthers the overall mission of the organization. And, of course, always ask yourself, 'What's the best that can happen?'"