When he was in high school Jonathan Cohen toured concentration camps in Poland as part of the March of the Living program, a global program where students and Holocaust survivors walk from Auschwitz to Auschwitz Birkenau to commemorate the lives lost.
Standing on that ground where so many suffered and with history staring him in the face, feelings of frustration, obligation, and responsibility welled up and surfaced. "Almost to the point where it's a calling," Cohen says. "You just know you have to do something because something's off. You feel uncomfortable in your own skin because you know you have to do something, and you're doing nothing."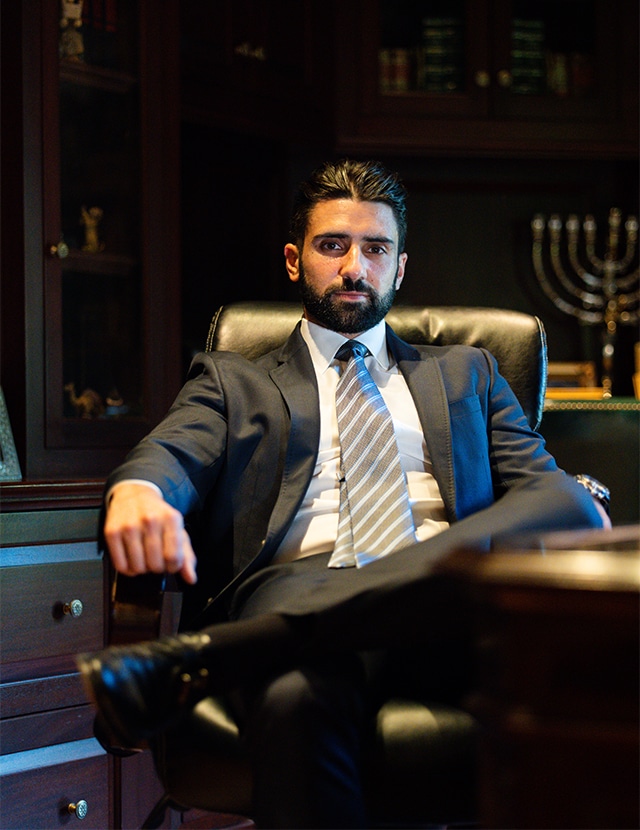 When he arrived home in the US, he informed his grandparents, both of whom survived the concentration camps, that he was enlisting in the Israeli army. He deferred college and three days after graduating high school, Cohen flew to Israel and served in the Israeli combat infantry for twenty months.
Upon returning to the US, Cohen graduated from Muhlenberg College, and earned a JD and MBA in 2018 from Touro Law Center and Graduate School of Business in New York. He landed a job in the Bronx County District Attorney's Office where he prosecuted hundreds of domestic violence cases in a high-octane, high-stakes environment.
"I wanted to stand behind a cause I could align with every day," he reflects. "Respect for women was heavily imparted in my family. Growing up, integrity was one of the values my parents instilled in me, and I do my best to live up to every day."

In 2021, after five years of combined public service on two separate continents, Cohen joined PNY Technologies, a leading designer, manufacturer, and supplier of memory upgrade modules, flash memory cards, and GPUs. It proved a perfect fit. "PNY gives me a platform to service customers in a way that aligns with the same values I was brought up with," the associate general counsel says. "Having the opportunity to hold these responsibilities in a different spirit, I feel fulfilled and aligned."
Cohen redlines contracts, works in business development, develops program initiatives, recruits potential hires, manages distributors, and leads the security team while interacting with a variety of departments. "I don't see PNY in a vacuum. I see the entire landscape," he explains. This exposure permits him to view PNY as a legal entity in the form of a corporation. Cohen creates strategies that optimize the business and eliminate communication gaps between finance and sales.
Cohen, who struggled with reading comprehension and critical thinking as a child, calls himself an empathetic leader and works to be relatable. "That's the tone I take because I believe that in overcoming the struggles, I had to understand and recognize when someone does not understand me. To understand why words and articulation are so important," he says.
Given his personal struggles, Cohen aspires to give back so others don't have to struggle with similar issues. In that spirit, he hosts a podcast, Inside the Inspired, and offers online courses that coach individuals in presentation, public speaking, and job interview skills. His mission is to share strategies and lessons he's learned.
Cohen warns young lawyers about the dangers of internalizing rejections and allowing them to weave into the fabric of their identities. He says he's created "an undeniable trail of evidence and it's unreasonable for me not to believe I am who I say I am."
"I'm someone who went to schools that people never heard of. I have three degrees, two of them are graduate degrees. I had learning disabilities growing up, and here I am working for a corporation. I prosecuted domestic violence cases and I've raised tens of thousands of dollars in philanthropic endeavors, not because of where I went to school, but because of who I am and how I was raised," Cohen reflects.