Amanda Evanson prefers concrete answers and thrives when she can create and execute a plan. For these reasons she never considered law, a profession in which solid answers are in short supply. It's like the age-old joke, she says, "when you ask a lawyer a question the answer is, 'It depends.'"
After earning a bachelor's degree in fine arts, Evanson, who serves as senior corporate counsel of e-discovery at Delta Air Lines, worked in public relations for a few years then searched for her next professional act. "I'm always looking to grow, do the next thing, and focus on where I'm going," she says. Evanson focused on law. "I'm one of those people who never really wanted to be a lawyer but fell into the position that I'm in and ended up loving it."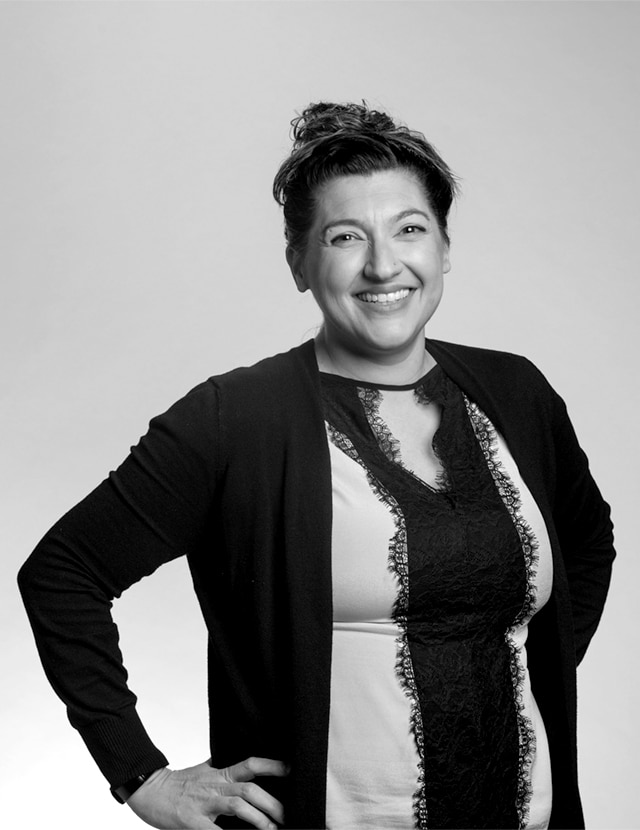 Evanson earned her JD from Pace University in New York in 2010 and entered the workforce at the height of the Great Recession. Most would be daunted, but not Evanson. She immediately found work reviewing documents and started working on a project at Troutman Sanders just as the firm was launching its eMerge subsidiary. "I was in the right place at the right time," she admits.
She rolled up her sleeves and dug in at eMerge, and soon realized e-discovery was more than just document review. "There's a whole area of law that focuses on this piece. I really didn't know it could be a specialty, but was excited to learn it was," Evanson says. E-discovery allowed her to establish a set of processes and procedures. Even if the facts change, her plan doesn't.
After eight years with Troutman, she took a position at SunTrust Bank (now Truist Financial), launching the bank's e-discovery processes. Less than a year later, she was at Delta. "Everybody wants to work for Delta. You have a better chance of getting into Harvard than you do of becoming a Delta flight attendant," Evanson says. Once again, she was in the right place at the right time.
The attorney establishes and implements the airline's internal processes and procedures, such as document preservation and collections, and is a member of the litigation team. "I'm actually in there working for the matters, executing on the processes that we hone and put in place," she says.
Delta's litigations run the gamut, from a divorced spouse suing for an ex-spouse's SkyMiles information to a US Department of Justice investigation to a class action suit. Most cases, however, are tried by outside counsel. "We do a lot of work in-house, but most of our matters are higher profile, especially when you get into the litigation," Evanson explains. "We use our outside counsel because we are a relatively small team."
"In the kinds of high-stakes litigation disputes we typically handle for Delta, e-discovery can be critical to supporting Delta's legal strategy," says Mike Mitchell, partner at Boies Schiller Flexner LLP. "Amanda brings hands-on leadership to Delta's e-discovery unit and delivers enormous value on every matter through her problem-solving and expertise."
Over the years, Evanson, who has two direct reports, has honed her "hands-on" leadership style. "I want to always have my finger on the pulse and be familiar with the processes we ultimately put in place. I'm not really a set it and forget it leader," she says.
Before signing on with Delta, Evanson never considered the intricacies involved in getting a jetliner off the ground. She knew, of course, it required pilots and flight attendants and mechanics. But now she has an appreciation of the process and an intimate knowledge of the carefully choreographed ballet required to get a single plane aloft.
"There are so many different departments monitoring everything, from the weight of the planes to the logistics of getting the right airplane into the right gate at the right time. And the weather. All these things are happening simultaneously just to get one plane off the ground," she says. "There's literally hundreds of people all over the country working together to make it happen."
Because her path to her current position at Delta was so "challenging," Evanson always encourages young lawyers to remain adaptable and create a backup plan. She recounts graduating law school during an economic downturn, getting married during a global pandemic, and having a baby during a formula shortage. "I didn't make it through all that by not having a plan B," she reflects. "I hope for the best, but plan for the worst."