It's hard to believe that an accomplished assistant general counsel with three academic degrees was discouraged from college by her high school counselor. As the first in her family to attend college, Thea Kelly had a lot of obstacles to overcome.
But the first-generation college student enrolled at Michigan State University and graduated in finance. Her background taught her to challenge the status quo and not accept things as they are just because it has always been that way. Kelly later moved to the Hoosier state where she earned a master's degree in public administration and a JD from Indiana University.
Today, Kelly is assistant general counsel at Cummins, where she advises senior business leaders, manages day-to-day legal matters, negotiates complex contracts, implements corporate policies, and directs work with outside law firms. With nearly 60,000 employees, Cummins designs, makes, and sells vehicle engines and related components through 7,200 dealers and 600 distributors that reach customers in 190 countries.
Kelly spoke with Modern Counsel about her resilience and how her background established the foundation that has made her a strong leader at Cummins.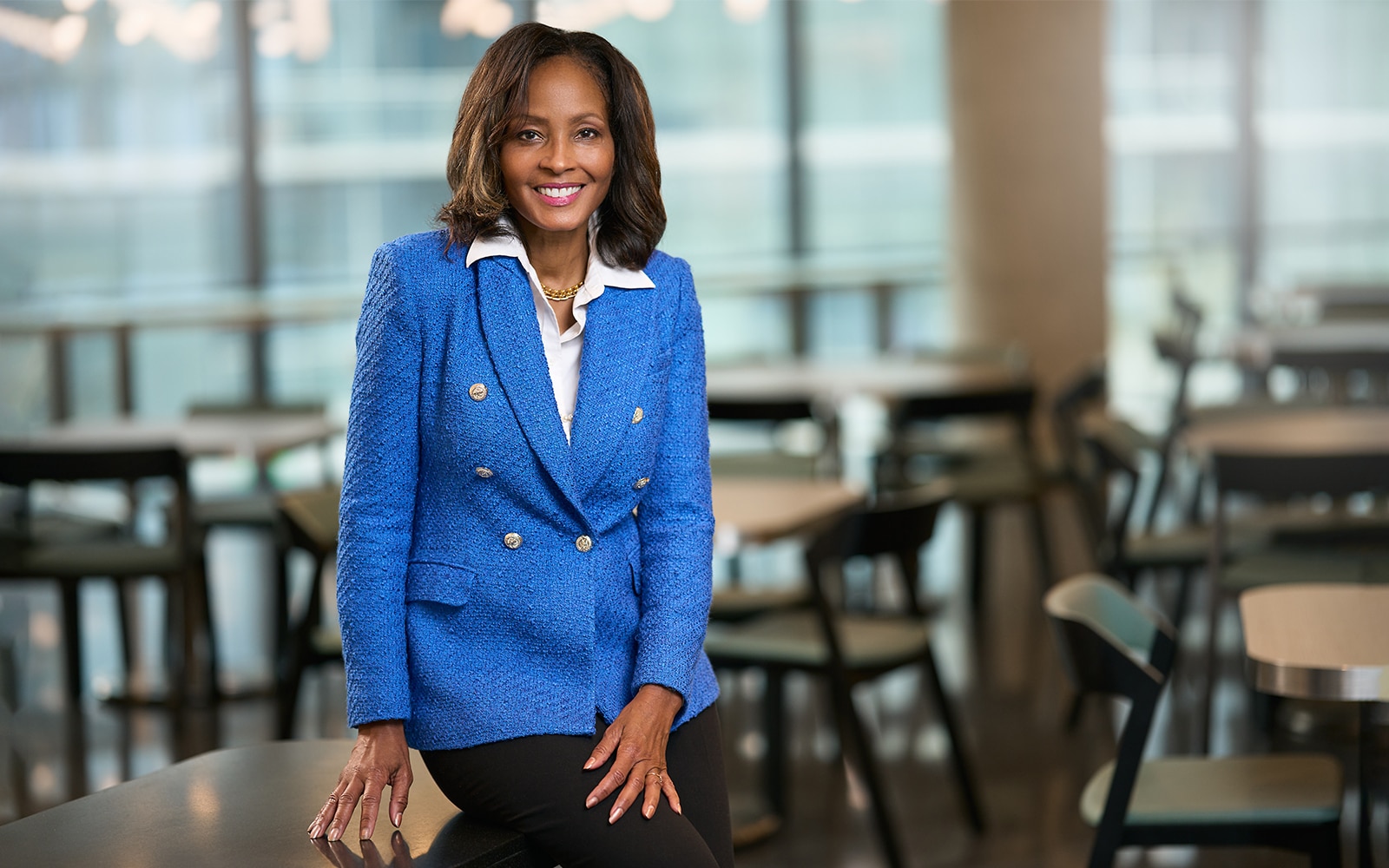 How did you get interested in the work that you do today?
As long as I can remember, I wanted to be more than what I witnessed.
I saw law as a way to effect change. Before law school, I took on a large department store and challenged the standard of stocking only white baby dolls when shopping for my daughter. I questioned why and demanded a change. When local managers refused to respond, I wrote to the corporate office to set change in process. I was fighting corporate status quo even before I became a lawyer. It worked for that instance, but it is frustrating that representation for people of color has to be demanded or a special order. Dolls, toys, Santas, and angels should be diverse and more inclusive.
Now, as a lawyer, I have the opportunity implement policies that are fair and equitable.
What were some important milestones earlier in your career?
After working in accounting, I entered and finished law school as a single mom with two small children. My kids like to say we went to law school together, and in a way we did. When they were out of school for breaks or teacher in-service days, they literally sat in class with me since I was attending school away from my family and didn't have a local support system.
After law school, I became a tax lawyer at Ice Miller. I then realized a dream of becoming a corporate attorney, joining the Dow Chemical Company. I worked in the chemical company's agriculture division and spent sixteen years at the organization. This was an incredible opportunity as I was tapped early to take on leading manufacturing operations despite having no prior operations experience.
Having a finance and tax background along with demonstrated business acumen certainly helped make me an effective business partner. Taking on assignments outside of my wheelhouse was pivotal for my career, provided me with tremendous growth opportunities, and prepared me for my roles at Cummins. In addition to being the lead counsel for our emissions solution business unit, I have also led the information technology and cybersecurity legal function where I worked closely with the data privacy team.
What brought you to Cummins?
When the Dow Chemical Company and DuPont merged in 2017, I seized the opportunity to make a change and joined Cummins as assistant general counsel. Cummins is a dynamic company whose core values are diversity, teamwork, and caring. This, coupled with its strong reputation throughout the communities where its employees live attracted me to the organization.
I have always sought to align myself with organizations whose goals align with my own. I am active in the community serving on several boards. I'm drawn to organizations committed to providing access and opportunity for others and improving their lives. Through the Cummins Advocating for Racial Equity Initiative, I am able to effect change and make even more of an impact. I serve as colead for the housing section of our social justice lane where we address racial discrimination and inequities in housing. We are working to build generational wealth by increasing Black home ownership.
I was also drawn to the opportunity to work for one of the nation's few African American female general counsels, Sharon Barner, who is now Cummins's chief administrative officer and interim chief human resources officer. Nicole Lamb-Hale, another woman of color, has succeeded Barner.
What has made you passionate about diversity, equity, and inclusion (DEI)?
Since business school, I have experienced being the only one or the only one of a few in the class, on the team, on a project, or in the room that looked like me. Law school and law firm life were similar experiences.
Law is still one of the least diverse professions. I make a difference just by being me, but to make an impactful difference, I have to be intentional about creating a space for more who look like me to succeed.
I lead DEI initiatives for my business unit, and I have mentored younger lawyers of color who I'm proud to now see as law firm partners. I am also a Leadership Council on Legal Diversity (LCLD) alumni. LCLD is an organization dedicated to developing diverse layers. I am personally committed to remaining a mentor, leading by example, and forging a path to follow that women like Barner and Lamb-Hale have started.
What's next for you?
I want to build upon and keep the momentum going to increase diverse representation. We must have women, in particular women of color, at the decision-making tables in corporations and law firms.
At Cummins, we are reducing our carbon footprint by creating cleaner fuels and developing processes that reduce emissions and produce renewable fuel sources. Additional evolving technology in the industry is on the horizon for Cummins and I am poised to take on the new challenges it will bring.
---
Foley & Lardner LLP:
"Thea is a talented, practical attorney and one of the best in-house partners we have had the pleasure to work with. Her knowledge of the business and excellent judgement make her an invaluable contributor and trusted advisor."
–Steven R. Cade, Partner