Unlike many of his colleagues, Samuel Kitchens didn't dream of becoming a lawyer from an early age. He didn't really watch much Law and Order,and To Kill a Mockingbird didn't inspire his career aspirations. He really just didn't want to be bored.
"I guess [the decision] was bit more transactional, if that's not too dirty of a word to use," he says, laughing. "I could use my talents as a litigator, and it's nice when you're good at something and it interests you. The investigatory part of litigation specifically interests me—being presented with a puzzle, whether it's a legal puzzle or a factual puzzle, then investigating and finding the answer to it. Sometimes there's not an answer, but just a best option."
Today, Kitchens serves as director and senior counsel of litigation at Match Group. The company's subsidiaries own and operate a global portfolio of some of the most popular dating apps, including Tinder, Match, Meetic, OkCupid, Hinge, Plenty of Fish, and OurTime, among other brands. Having previously worked as a litigation associate at Quinn Emmanuel, one of the attorney's greatest challenges when he joined Match in 2018 was learning about the diverse array of companies under its umbrella.
"When I jumped in, several brands had different lawsuits pending," he remembers. "I had to learn quickly, and I have always prided myself on being able to quickly get up to speed. Learning on the job was part of that."
Kitchens began his legal career as a summer associate at Quinn Emanuel in 2009; he moved into his full-time associate role following his graduation of the University of Pennsylvania Carey School of Law in 2010. The young lawyer had the opportunity to work on a variety of interesting cases—criminal, intellectual property, fraud, construction, and more.
He reflects his private practice experience being "immensely helpful" in preparing him for his current seat at Match Group. "It was really fun to be able to hit on a bunch of different cases and a bunch of different subject matters," he says.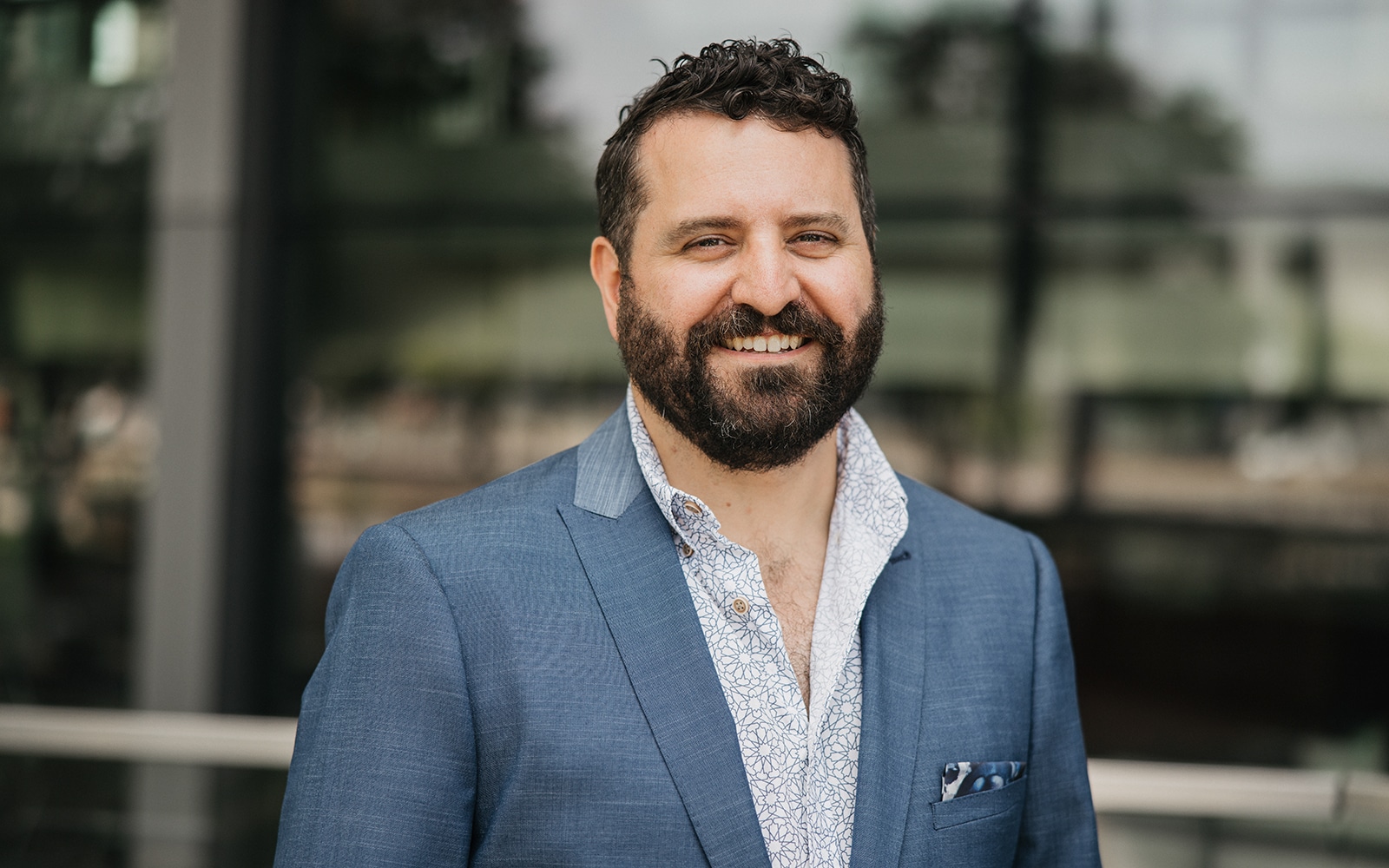 Although the transition in-house wasn't a huge adjustment for the seasoned litigator, there were some noticeable differences. "I'm not really doing the stand-up-in-court role anymore," Kitchens notes. "Everyone in our litigation group has a big law background, so we are heavily involved in litigation. We get involved in cases, we examine the cases, and we make our decisions about the cases and the strategy. But, when you're in-house, the focus is on the bigger picture."
Going in-house was also a personal decision for Kitchens. The Central Texas-native was living in New York with his wife and newly born first child when he realized the importance of being close to family during this pivotal time. After searching for Texas-based positions for about a year, he found an opportunity at Match where he could continue his prosperous litigation career.
Kitchens describes himself as a "general litigator," and handles almost every piece of litigation with the exception of IP litigation. "If it's not IP, then it gets kind of lumped into that bucket of what I might be responsible for," he explains.
He has also sought to provide more proactive assistance throughout his tenure. Kitchens says he has grown to provide more "up-front advice" to the brands and the brand lawyers. "That's probably the biggest change in my role," he adds. "When you are an in-house lawyer, your focus needs to be on, 'How does the decision that we're making in this case impact the business as a whole, and what litigation we might face down the road?'"
Kitchens advises young lawyers to find something that interests them as that leads to the greatest career success. "Find something that you really like that you can dig into on and be good at," he says. "If you're not interested in what you're doing, it's eventually not going to be something that you are able to devote yourself to and maintain long-term."
---
Sam's a supremely talented litigator—intellectually sharp, creative, with an eye for what really matters—and the ideal in-house partner for outside counsel. We always love working with Sam and his colleagues at Match Group."
–Nathan Denning, Partner
---
"Sam is a terrific litigator and problem-solver. He is a first-class legal writer and editor, really enjoys digging in to the facts of a case, and has a keen nose for finding the evidence and weaknesses that can quickly diffuse a complex litigation matter. Match Group is very well-served to have Sam on its team."
–Peter Stokes, Partner
---