There was a strong chance that Cherise Latortue would never leave private practice, and for a very good reason.
"I think I'm one of those rare litigators who is truly passionate about litigating," she says. "From the very beginning, I wanted to litigate for the rest of my life. That's why a traditional in-house role never seemed very attractive to me. Solely negotiating contracts and managing other people would have bored me to death."
So, how has Latortue spent the last four years as an associate general counsel (AGC) heading up the employment and labor practice at Flynn Restaurant Group? That's easy; she hasn't stopped doing what she loves. She is surrounded by litigators and that work is still the bulk of her time. And the company's willingness to take a case all the way to trial or arbitration is what makes it a truly unique place to practice law.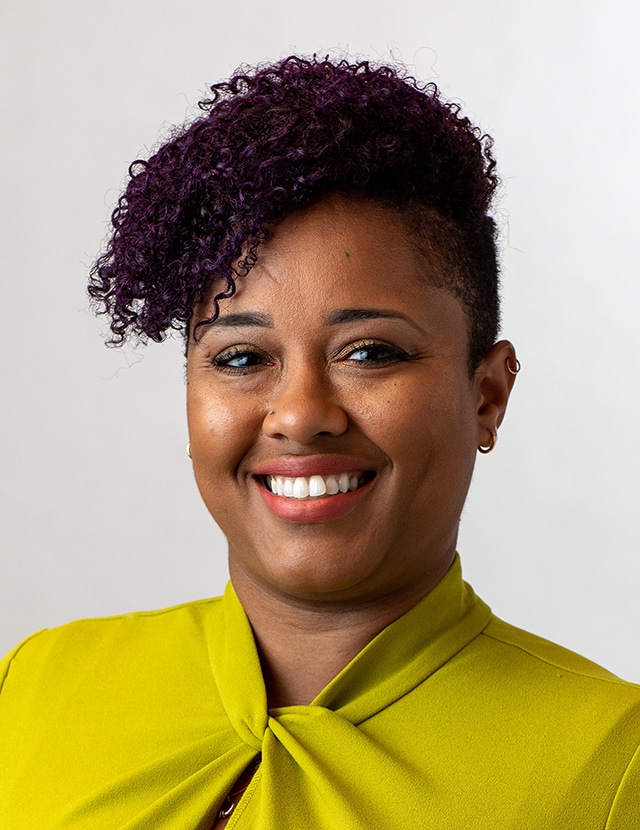 Seeing the Long Game
With over seventy-five thousand employees and two thousand restaurants at Flynn (with well-known names including Taco Bell, Pizza Hut, Wendy's, Panera, Applebee's, and Arby's), Latortue says one litigation case can quickly establish a precedent that has the capacity to snowball all across the organization.
"The strategy our team moves forward with in litigation is probably much different than most," the AGC explains. "We tend to be risktakers. That impacts the way our outside counsel handles our cases and even how we develop our own internal leadership staff."
Latortue has always been ready for a trial or arbitration, and she's found an organization that matches her style. But it's taken time. The challenge during that evolution has been in helping the broader business understand the legal team's motivation.
"The litigation team needs to be able to translate our spend into business terms and metrics because it really challenges the way things have been done [in the legal world] for the past twenty years," Latortue explains. "The agencies are changing, the political climate is changing, the workforce is changing, and we're seeing all of this from the litigation perspective. We have to challenge ourselves, and retrain the way we communicate and the way we present to help the organization understand those changes."
Fortunately, change is where Latortue has learned to flourish. Born in Trinidad and Tobago, the future lawyer moved to New York City to attend college. From New York City, she moved to Los Angeles to attend University of Southern California (USC) Gould School of Law. And when coming to Flynn, Latortue moved to the Bay Area where only those who know both cities well understand the often wildly conflicting culture of two Californian cities hours away from each other.
"When opportunities present themselves, whether I was looking for them or not, I'm not afraid to take advantage," she says. "I think I've always been that way. While I've had broad goals of where I want to be in my life and career, I've also been open to those moments that sometimes drop right into your lap."
When Opportunity Strikes
That's exactly how Latortue came to Flynn. While serving as an ambassador for the California Minority Counsel Program, an organization dedicated to increasing diversity within the legal profession in the Golden State, she was introduced to her future general counsel—she just didn't know it yet. A few years later, the attorney found herself lured to Flynn with the knowledge she wouldn't have to put her love of litigation to rest.
Latortue's continued passion for influencing the next generation of legal leaders, especially those from underrepresented backgrounds, has also endured. The AGC teaches an HR compliance class at USC's Gould School of Law where she's able to provide students with a multitude of different professional experiences.
When Latortue isn't litigating or mentoring on the job, she's litigating and mentoring at home. The single mother of two says finding time for herself can be extraordinarily difficult, so she intentionally blocks off time on her calendar to get tasks or thinking done that many of us take for granted.
"Life can be very challenging, but you have to not be afraid to open up to people and let them know how you're feeling," she explains. "I've got a fantastic boss who is always available to talk when I'm feeling overwhelmed. But more than anything, especially as a mother, don't be afraid to steal those little bits of time you need for yourself. It keeps you grounded and ready for what's next."