Throughout Matt Jubenville's winding career path, one thing has remained constant: work hard, but prioritize family.
Seven years ago, just after he and his wife welcomed their first child, Jubenville faced a fork in the road: either continue to work long hours at a traditional firm, or find an in-house position that provided a better work/life balance. After interviewing at several companies, he made the decision to jump to a litigation management position at Midland Credit Management. For Jubenville, Midland, a mid-size financial services company focused on debt buying and debt collection, was the perfect fit predominantly due to its culture, which valued hard work, but also time outside the office.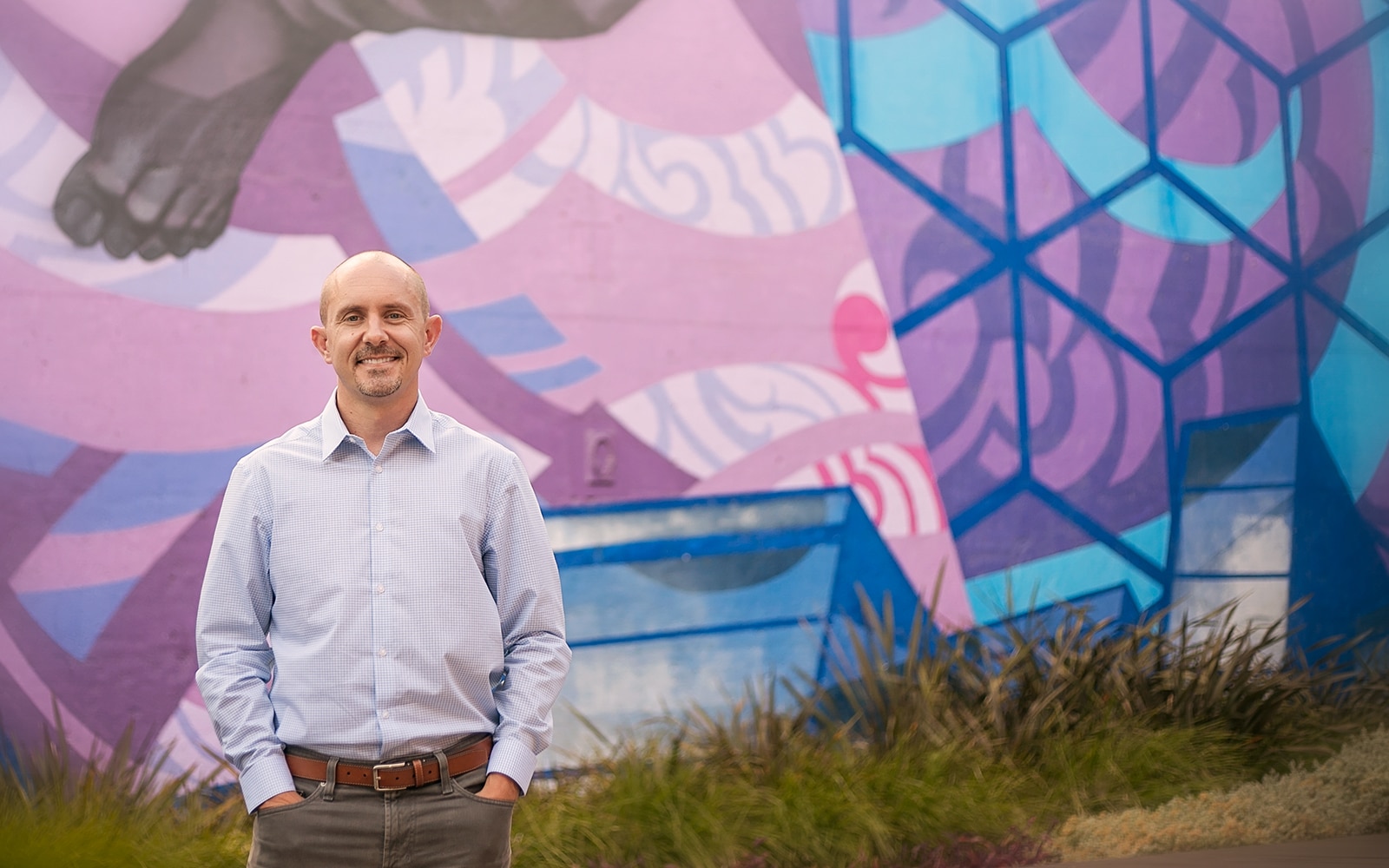 It was a sudden move that he did not necessarily expect, but it was an obvious choice for him once his first daughter was born. That said, the unexpected was nothing new to the senior director of legal affairs and litigation as his path to Midland was a winding one.
Jubenville studied molecular biology as an undergraduate, then went on to law school with interests in patent law, trademark, and copyright. Eventually, he realized that to be competitive in the world of patent law, he would likely need a PhD in molecular sciences. He decided against that path, and pivoted to a different interest: securities law and securities litigation.
He represented clients in securities litigation for a decade. And while the job enabled him to hone and polish his litigation skills, he observed many successful attorneys in the field having to prioritize work over family. "I certainly understand the mentality of working eighty hours per week and being 'on call' at all hours in order to get ahead. In fact, that mentality was right for me earlier in my career," Jubenville reflects. "Ultimately, though, I decided that the trade-off wasn't quite worth it."
At Midland, Jubenville and his team of three attorneys and five paralegals operate as an extended family as they defend the company. The team sees a high volume of various litigation-related matters, including subpoenas, demand letters, arbitrations, individual and class action lawsuits, and regulatory enforcement actions, but they still find time for birthdays, happy hours, and non-work-related banter. Making sure that they stay personally connected is a necessary balancer when consistently dealing with company litigation.
Throughout his tenure at Midland, Jubenville and his team have experienced more high-profile litigation than he expected would occur at a mid-sized company.
"Given our size in the broader landscape of financial services companies, I thought that my days of being involved in impactful cases at the appellate court or supreme court level might be behind me," he says. "But since I've been here, we've had numerous cases travel to state and federal appellate courts, and one US Supreme Court case decided in our favor. That's in addition to the myriad of cases that have had an effect on our company that have been litigated by others. There has been a plethora of high-profile litigation activity, which really keeps things interesting."
Jubenville is also proud of how his company treats its consumers. He notes that Midland is the first in the industry to have a Consumer Bill of Rights that codifies the company's commitment to treating consumers fairly and transparently. Among other things, the company doesn't collect from active-duty servicemembers or those experiencing temporary or permanent hardships. Using the tenets of the Consumer Bill of Rights as a guide, Jubenville and his team ensure the family-focused culture that brought him to Midland can be felt by all.
Since he joined Midland, Jubenville and his wife have welcomed two additional children, making balancing personal and professional life even more challenging. But his pivot to in-house work makes it possible for Jubenville to continue to enjoy every minute of it all.
---
Holland & Knight LLP:
"Matt has a unique skill-set. He is a talented, responsive, creative and effective lawyer who brings tremendous value to Midland and has been a pleasure to work with."
–Cory Eichhorn, Partner
***
Troutman Pepper Hamilton Sanders LLP:
"Matt is a stellar example of what all in-house counsel should aspire to be. He combines a keen legal intellect with a hard-nosed understanding of the realities of the regulatory world and sensitivity to the business needs of his client."
–Siran S. Faulders, Partner
***
Dykema Gossett PLLC:
"Matt is brilliant and hard-working. He is also authentic and genuinely passionate about the law. Working with Matt makes you a better lawyer—and person."
–Ted Seitz, Member