Growing up in Texas during the 1980s, Charlene Wandrisco watched her childhood hero on TV.
"Clair Huxtable was so impressionable on me," Wandrisco says. "It was just really striking to me that not only was she a fantastic lawyer, but she was shown in action. She was also this fantastic mother on top of it. So, for me, it was that I can have a career as a person of color, but also as a female."
Of course, Huxtable did more than just influence generations of female lawyers in television sitcoms. She inspired women of color to become attorneys. And she mastered work/life balance before it turned into a buzzword coined by corporate America.
If you want proof, look no further. Wandrisco serves as the director, senior attorney, and assistant corporate secretary at American Airlines (AA). However, her journey to arrive where she is today required a winding path.
Upon graduating from Southern Methodist University (SMU) in 1999, she began her career as an account manager at Alexander Ogilvy Public Relations Worldwide. During the dot-com bubble, she leveraged her strong writing ability to draft news items, press releases, and product placements. Plus, she managed relationships with Fortune 500 clients.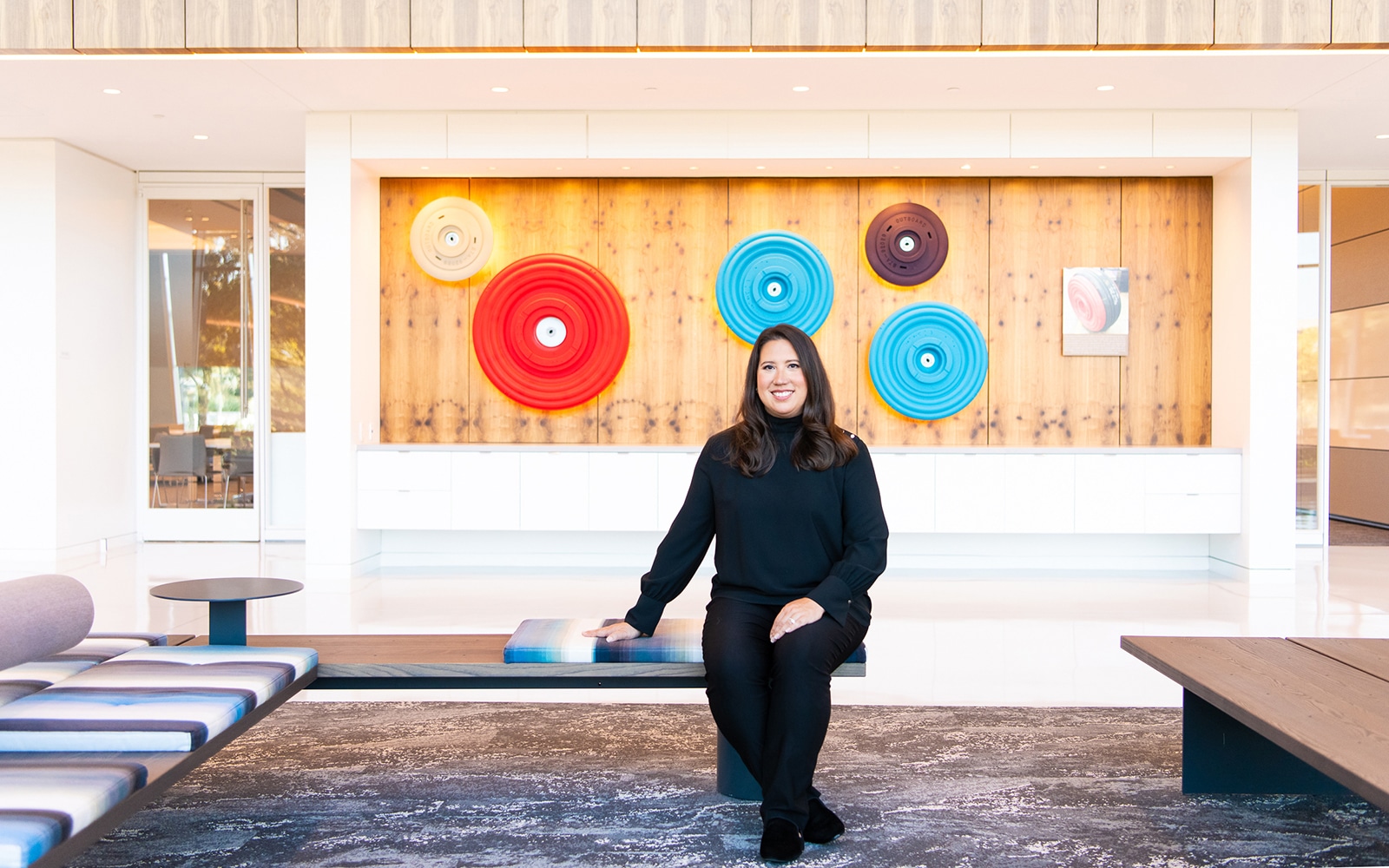 "Getting to write a lot really helped me," Wandrisco reflects. "When I think about that fundamental basis that I had before going to law school, that was such a great training ground for me. I don't think I could have picked a better entry into that than PR."
Then, Wandrisco accepted an offer to work on the corporate communications team at Thomson Reuters. But the door for law school wasn't closed. The media company offered a program to reimburse employees for their law school tuition, and she enrolled in the SMU Dedman School of Law and kept her job until life happened.
"After my first year—and I was married at the time too—I got pregnant with our first child," Wandrisco remembers. "I thought it was a little too much to have a full-time job, being in the hospital, and having a child. I ended up resigning from Thomson Reuters and just focusing on my law career at that time."
Wandrisco successfully went on to juggle law school with motherhood. As she wrapped up her first year, she landed a summer internship with her current employer AA. However, the airline could not hire her full time immediately after law school because the legal department required in-house attorneys to have previous law firm experience.
Just before she finished her second internship, Wandrisco attended a conference with a motivational speaker. Former Dallas Cowboys running back Emmitt Smith shared his advice with a small crowd with Wandrisco in attendance. "He said, 'You need to have goals, but they don't really become real goals until you put them down on paper. Go home today and write down five goals,'" she says.
On the surface, Wandrisco figured it was worth a try. So, she wrote down her career goals, which included making a return to AA within a decade. And, sure enough, she joined the airline company on a full-time basis in 2015.
"I had written that paper and put it away, and I literally had never seen that thing again until we moved last year," Wandrisco says. "I was cleaning out drawers and things like that, and I found that piece of paper. It was so cool because every single thing that I'd written down had come true."
Whether or not you call it a comeback, Wandrisco hit the ground running at her favorite airliner. She helped bolster the legal framework AA applies to its benefits programs from two insurance providers. She also spearheaded agreements with its loyalty program AAdvantage, real estate partners and procurement. Additionally, Wandrisco oversees all tech transaction as well as partnerships with AA's oneworld alliance.
She considers her efforts during the pandemic in an industry-record $10 billion securities deal backed by the AAdvantage program a turning point in her career. "I was stepping out of my comfort zone," Wandrisco explains. "To be able to get through that stress, it was just such a moment of pride for me to help the company in that way."
Nevertheless, when asked to offer her advice for young attorneys aspiring to follow her career path, Wandrisco still sounds more like Clair Huxtable than she does Emmitt Smith.
"Relationships are the key; never burn bridges," Wandrisco says. "The legal community is so small. You will inevitably run into people all the time, so you never want to treat anybody badly. I would have never gotten my job had I not made those great relationships while I was an intern and continued to keep them."
---
"Our entire aviation team enjoys working with Charlene. We really appreciate her strategic perspective in expertly managing numerous legal projects from inception to completion and value her strong and thoughtful support of DEI initiatives."
–David Agee, Partner
***
"No task is too much for Charlene. She wears many hats, and yet she's unflappable, collaborative, professional and easy to work with. Our team feels incredibly lucky to call her a client and friend."
–Brad Levy, Shareholder