From Public Storage Senior Corporate and Litigation Counsel Morgan Gower's early years, her career path was certain—at least to her parents.
"My parents joked that I would be a great lawyer because I was always arguing my point and advocating for myself," Gower says with a laugh. "I was always persuasive, so while there was no one official 'a-ha' moment that made me want to pursue being a lawyer, I do remember thinking, 'You mean I get to argue for a living?'"
Founded in 1972, Public Storage has grown into the nation's largest self-storage provider, with 2,600 facilities in the United States and upward of 1.5 million customers.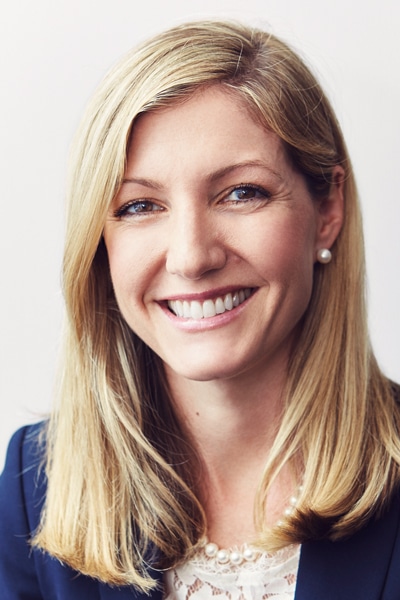 Gower oversees active litigation matters, provides business consulting to cross-functional teams, including IT and HR, and ensures compliance with data privacy laws and COVID-19 orders.
A native of Altadena, a small town north of Los Angeles, Gower is the daughter of accountants. Her passion for the law came more from the news and history than television. Of all the series about lawyers, very few had women at their center to inspire her. "Every summer, my great aunt would come and stay with us," Gower recalls. "She loved Perry Mason and Matlock, so I did watch those shows with her."
She had good role models growing up, she says. "My father instilled a great work ethic in me.  He would never let me stay home sick from school," she says. He supported her career ambitions (her sister, too, is a lawyer). "He was CFO for a real estate company and he had great respect for the attorneys he worked with," she says.
Another key person in her life was Karen Corman, whose children Gower babysat while she attended UCLA. "Karen is a partner at Skadden, one of the best law firms in the world," Gower says. "But she is also a mom of two. She showed me it is possible to have a successful legal career and a family—it doesn't have to be one or the other. It can be challenging, but it is also very rewarding."
Gower also admired Supreme Court Justices Sandra Day O'Connor and Ruth Bader Ginsberg.  "Justices O'Connor and Ginsberg, and countless other women, paved the way for me. Today I work in a legal department that comprises a majority of women. I recently overheard my five-year-old tell my six-year-old, 'Only girls can be lawyers!' We've come a long way!"
History was her favorite subject in school. Political figures with legal minds, such as Abraham Lincoln, were of particular fascination. "Lawyers sometimes get a bum rap," Gower says, "but it is an important and honorable profession. We serve our clients and society at large; we uphold and protect the law and promote fairness and justice."
Prior to going to Public Storage, Gower was a litigator. After spending almost her entire career doing defense work, she spent a year working for a firm that represented plaintiffs who had suffered catastrophic injuries.
"That was really rewarding," she says. "I had a client who was badly injured in a car accident. Prior to arbitration, the insurance company offered my client $15,000, which we rejected. I arbitrated the case and was able to secure a $235,000 award for my client. He told me it would change his life, and he sent me a handwritten note and some collectible coins for my children to thank me.
"Another client knitted a sweater for my daughter to thank me for obtaining a favorable settlement for her after she was injured when she tripped and fell in a cemetery," Gower adds. "Those were proud and touching moments for me."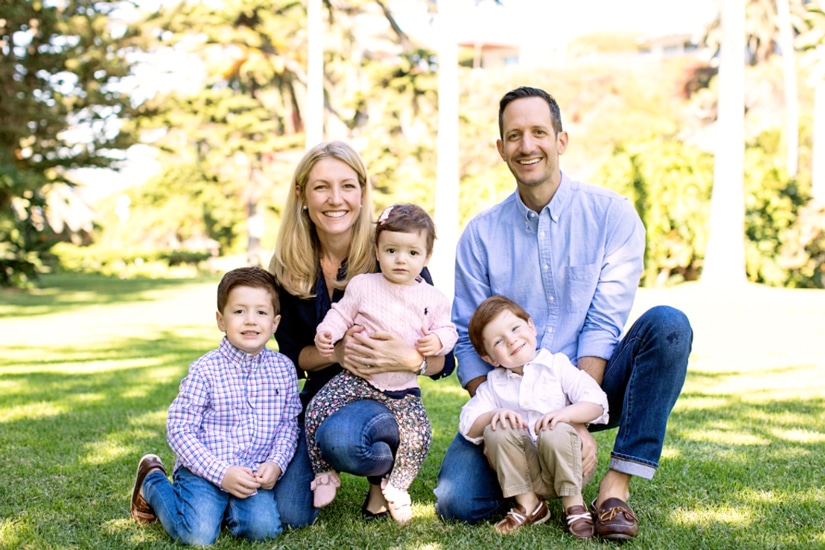 Gower joined Public Storage three years ago. It was too good an offer to pass up, she says—so good that she sent in her résumé the night before her third daughter was born.
Working in-house, she says, is "the best move I made. What I love best is learning how a business is run and getting the opportunity to see how decisions are made. You don't get that exposure as a litigator."
Public Storage has helped her develop new skills and areas of expertise, she says. "Data privacy was a new area of the law for me. General Counsel Nathan Vitan has encouraged and supported me in my pursuit to become our in-house data privacy and cybersecurity expert, for example, by allowing me to attend presentations and to form a strong working relationship with outside counsel. I'm grateful for the investment in my career and that he trusts me with this important and dynamic area of the law."
As the country begins to open up, Gower has started coming into the office several days a week—a change after fifteen months of working remotely. "It's important for me to get out of the house and return to a sense of normalcy," she says.
Gower says she is also trying to be back into a fitness routine after a fifteen-month hiatus from her gym. She does some community work and coaches American Youth Soccer Organization (AYSO) soccer for her children, aged six, five, and three.
What Gower likes best about her job are the intellectual challenges and the collaborative work environment. Public Storage, she says, promotes a positive work/life balance and throughout the pandemic was very supportive of its employees.
"They provided resources to working parents, like help with childcare," she says. "They were empathetic and understanding of the new challenges the pandemic posed to their employees, especially working parents, [as shown by] the time I attended a mediation (via Zoom) and my five-year-old walked into the room and wanted to meet everyone in the mediation. It made everyone, even opposing counsel, laugh, and we were able to settle the case!"
***
Weycer, Kaplan, Pulaski & Zuber, P.C.:
"I believe the key to a successful in-house/outside counsel relationship is trust and openness in both directions.  Ms. Gower exemplifies those traits and is a joy to work with."
–Murphy Klasing, Shareholder/Partner