For two decades, the National Association of Minority and Women Owned Law Firms (NAMWOLF) has been forwarding a mission that should be made clear simply by looking at their name: a mission to promote diversity in the legal profession by fostering successful relationships among preeminent minority- and women-owned law firms and private and public entities. But this year, the organization's twentieth anniversary, NAMWOLF is undergoing a change: former litigator Leslie Davis has accepted the role of CEO—as well as all of the challenges and opportunities that that role entails.
The official press release about Davis's selection makes note of her "no-nonsense" approach, which made her a skilled litigator in the courtroom and a valued partner in her law firm days. And Davis is indeed very frank in her assessment of the law world's fairly stagnant numbers when it comes to representation and diversity. Fortunately, Davis has the motivation—and now, the backing of an organization that aligns perfectly with her own values—required to change that reality. As CEO, Davis says, she will work to connect diverse legal professionals and bring parity to more senior legal roles.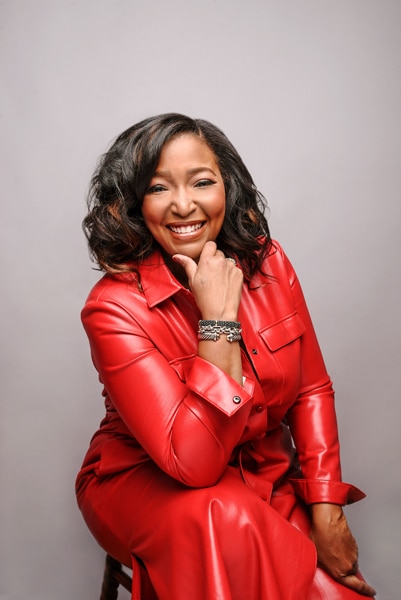 A Journey of Impact
Many attorneys were first inspired to join the field because of law procedurals like Law and Order or, further back, LA Law. But Davis earned her legal stripes after law school covering ongoing litigation for Court TV during the height of the OJ Simpson trial. "It was an excellent opportunity to marry both my newly found passion for trials and litigation with journalism and mass communication," Davis remembers. "It made me realize that I really could do trial work."
Davis would go on to earn partner-level positions in three different firms before coming to NAMWOLF. Her first senior associate role was at majority-owned firm Sonnenschein Nath & Rosenthal (now Dentons), where Davis says she was able to learn the ropes and begin building out a wide range of skills that would serve her well in everything from mentoring and associate development to trial work.
The mentoring work in particular would stick with Davis for the rest of her career. "When I was involved in programs or initiatives that were supposed to help me, it made it clear that they would be helpful to others as well," the CEO remembers. "As I got to be more senior, it was more of a choice to continue to do those things because I wanted to mentor young lawyers—and there are so many people whose journeys I am proud of." In early 2021, one of Davis's mentees, Precious Jacobs-Perry—who Davis first began mentoring when she was in law school—became an equity partner at her firm: according to Davis, that makes Jacobs-Perry one of a few diverse women equity partners in large law firms.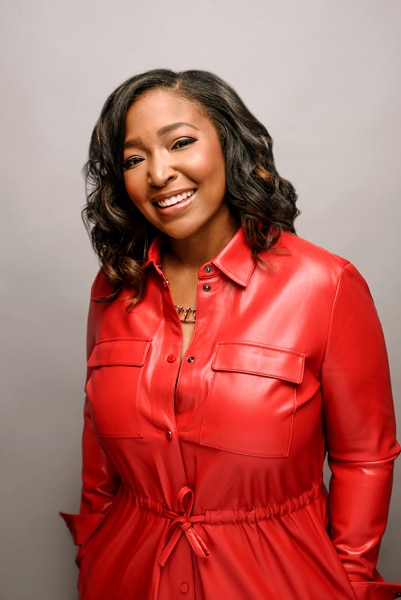 Davis's overall trajectory and passion seem to complement her present role. "I've lived through the difficulty of this industry," she explains. "I was young, Black, and a woman. There have been times when I absolutely felt that my voice was not heard or valued. I want to be part of what's necessary to move our legal profession forward."
The CEO says she was well prepared for her new role by outgoing CEO Joel Stern. And while she has new areas of focus she'd like to tackle, her leadership will ultimately be a reflection of the organization she wants to move forward. "I've tried to think of an interesting way to explain my vision," the CEO jokes. "But the real truth of the matter is that my vision mirrors the mission of NAMWOLF—to increase diversity in the legal profession through the utilization of minority- and women-owned firms. We are already doing great things, and I want to continue to further that mission."
Changing the Landscape
NAMWOLF cultivates relationships with firms and corporations by giving them access to diverse legal teams with deep expertise. "One of the unique things about NAMWOLF is that if you're looking at one of our firms, you're already talking about a firm that is owned by a minority, woman, a member of the LGTBQ community, or some combination thereof," Davis explains. "That takes some of the awkwardness out of the conversation when it comes to organizations looking for firms that value diversity. That's where we start."
The CEO says the added value of partnering with NAMWOLF isn't just about equality; it's about results. A diversity of perspectives will always produce the best outcomes, and NAMWOLF partners with firms whose collective life and professional experience offers that variety—not as an outlier but as the baseline for its member firms.
In its twentieth year, Davis says NAMWOLF is still fighting very disappointing numbers when it comes to representation in the legal field. But change takes time: Davis hopes the landscape will have evolved by the time her teenage children enter the job market. For her own part, she hopes that her leadership will help the NAMWOLF mission thrive for years to come.
Every Step of the Way 
Leslie Davis has achieved great success in her legal career, but it wasn't done alone. "I can think of mentors who have been instrumental in my career every step of way," the NAMWOLF CEO says. One of her greatest mentors was her former legal secretary, Mary Sarver. "I always tell new lawyers to never take anyone's experience for granted. Just because a person may have a different position than you doesn't mean that they don't have something valuable to teach you." The late secretary's impact on Davis ranged from explaining courtroom schedules to punching up her legal briefs. Davis's continuing commitment to mentorship is a fitting tribute to one of her greatest mentors.