Michele Shuster developed an appreciation for advocacy by watching her father, who would spend hours on the phone to resolve a problem on someone else's behalf.
"Although my father wasn't an attorney, he was an incredible advocate," reflects Shuster, now managing partner of boutique consumer protection defense law firm Mac Murray & Shuster and general counsel for the Professional Association for Customer Engagement, a contact center trade association. "Seeing the joy that it brought him to help people motivated me to choose a career where I could find that same joy."
Indeed, Shuster has built a legal career on advocating for and caring about her clients. Her commitment to law's human element led her to open her own firm, imprinted with core values that make a difference for her clients and employees as much as they reflect her personal practice ideology.
Years before she cofounded Mac Murray & Shuster, Shuster targeted her education toward both law and business. She studied accounting and finance at the University of Cincinnati. Then, while completing law school at Golden Gate University, she started her first company, which connected California attorneys to paralegal research assistants.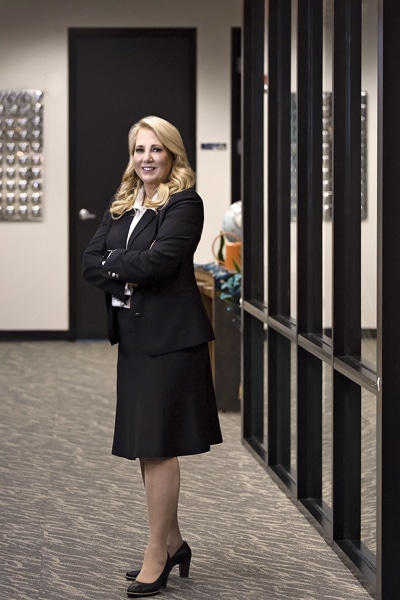 Because of her interest in business management, Shuster sought out firms where she could have a high degree of involvement when job searching after law school. She landed a role at a small firm in Columbus, Ohio, where she gained courtroom experience in her first weeks on the job.
The firm's high-stakes criminal defense trials heightened Shuster's sense that she needed to put her clients first. "Those cases instilled in me a work ethic, a commitment to clients, and a desire to do what it takes to get the best results for the client," she says.
Several years later, Shuster was litigating civil rights and employment defense cases at a larger Columbus firm when a crime victim services opening at the state attorney general's office attracted her attention. "Going to work for the AG's office set the direction for the rest of my career," she says. "I learned so much there about how to run an organization and how to create an environment where employees can be successful."
After revamping the entire crime victim services section to increase efficiency, Shuster transferred within the AG's office to consumer protection. As consumer protection chief, she coordinated with state lawmakers on do-not-call list and predatory lending legislation. She also interacted with individuals in other states and with federal consumer protection agencies.
Subscribe Now
Receive stories like this one in your inbox every two weeks!
Subscribe to the free Modern Counsel newsletter.
Shuster further broadened her perspective on consumer protection in her next law firm role, which focused on national regulatory affairs. Two years into the role, Shuster convinced her colleague Helen Mac Murray to venture out with her on their own.
"Helen and I decided to create a new model for what a law firm could look like. We put together a firm with core values that really align with who we are and the way we believe law should be practiced," Shuster explains.
Those core values permeate every aspect of business operations at Mac Murray & Shuster, including the employee experience. They encompass qualities such as excellence, integrity, and shared ownership of results, with an emphasis on diversity and inclusion––a cause that Shuster recognizes as especially important for a women-owned firm.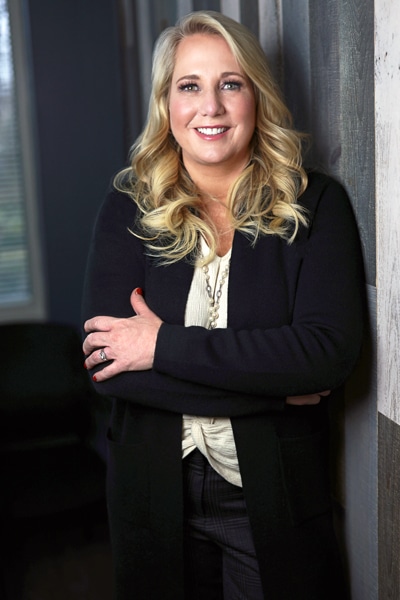 "The firm's partners have all been given incredible opportunities in our careers, and we want to use our influence to bring more diverse voices to the table and provide the types of opportunities that we ourselves received," Shuster says.
Beyond the firm's culture, the tone for business was set early on by resolving a cable company telemarketing lawsuit that required negotiating with all fifty state attorneys general. Since then, Shuster has leveraged the firm's consumer protection expertise to advise clients on direct-to-consumer marketing and advertising, privacy, and teleservices, among other issues.
Still, Shuster is the first to acknowledge the value of her professional network in continuing to grow the firm's reputation. "If we're going to service clients on a fifty-state basis, we need to have contacts in all fifty states," she says.
Joining the National Association of Minority and Women Owned Law Firms (NAMWOLF) made it easier to discover and maintain those contacts. "Our NAMWOLF membership offers us a wonderful network of law firms across the country," says Shuster, adding that she can trust fellow NAMWOLF firms to deliver high-quality work.
Along with her NAMWOLF membership and extended network, Shuster credits her success to one simple practice. "I work hard to expose myself to experiences that will make me a better attorney and create opportunities," she says. "It's amazing, the people I've met and the opportunities that I've had because I choose to show up."