Some kids want to be astronauts. Others want to be nurses or want to dig for dinosaur bones. But Jill Van Dalen, assistant general counsel at power company Calpine, recalls how her early career aspirations were more defined by what she didn't want.
"As a young person, I was so afraid of being shoehorned into a particular career or industry," she says. "I'm in my early forties, so I grew up during a time where everyone told me I'd have five or six careers in my life. I thought that I'd have to be flexible and train for all sorts of different situations."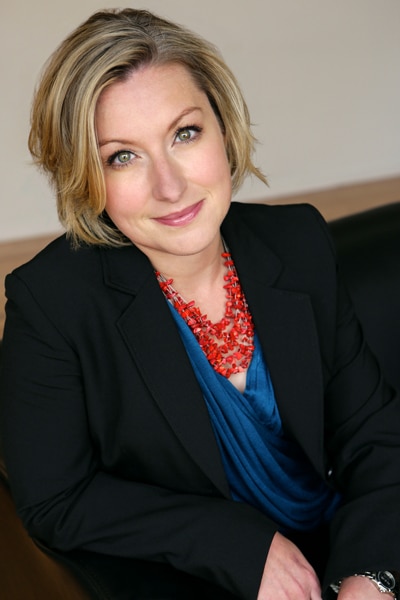 By the time she was a teenager, Van Dalen had developed an interest in law. But she still saw value in being a generalist. She gravitated toward the wide-reaching area of project finance, which she practiced as an associate at Orrick, Herrington & Sutcliffe in San Francisco.
"To be a good lawyer in that area, you have to know a lot of other different areas of law," Van Dalen explains. "You have to know securities law, corporate law, environmental law, general contract law. I was really drawn to that because I thought I'd work in all different areas of what we basically call 'transactional law' and get a broad knowledge of everything I need to know in life to be successful."
Despite her chosen area's universality, Van Dalen soon found that all the deals she worked on in her first four years of practice with Calpine, one of the firm's main clients, focused on a very specific topic: the energy space.
"Eventually, you become shoehorned, whether you like it or not, into an industry," Van Dalen says with a laugh. "But the industry has been really good. I couldn't have picked a better one."
What particularly fascinates her about the energy sector is its legal and logistical complexities, especially when it comes to renewables. Van Dalen witnessed this firsthand when Calpine—whose seventy-seven power plants run off natural gas and geothermal resources—tasked her with helping establish a wind portfolio at a grassroots level.
"There are positives and negatives to everything," she says. "One of the things that makes me a good lawyer is understanding that balance. There's no deal out there that's wholly beneficial for one party. You always have to take the negatives into account."
In getting Calpine's wind portfolio off the ground, Van Dalen strove for a nuanced understanding of the project's advantages and disadvantages, frequently weighing and reevaluating the gains and losses involved. At the inception of the project, she liaised with Calpine's outside counsel to locate a suitable stretch of land and gather support from the community and landowners.
Subscribe Now
Receive stories like this one in your inbox every two weeks!
Subscribe to the free Modern Counsel newsletter.
"The team would say to me, 'Jill, we need a lease that we can share with a hundred different landowners in this area to get the rights to construct a wind farm on their property,'" Van Dalen remembers. "So much of our activity very early on was setting up procedures and policies for how to handle a series of transactions that were much bigger than what we had usually done, just in terms of volume."
Calpine's outside counsel recall Van Dalen's masterful handling of this multifaceted project. "What I am most impressed about [when] working with Jill is her intuitive strategic sense and rapid analysis of complex variables and outcomes for permitting wind projects in a state like New York," says Jim Muscato, renewable energy practice leader at the law firm Young/Sommer, a boutique environmental and energy firm in Albany, New York.
In keeping with the philosophy of unflinching honesty and recognizing both the positives and negatives of any legal area, Van Dalen and her team divested the wind portfolio in 2020, five years after it was created.
"It turned out to require a commitment on behalf of the company that we didn't think was the right fit for our business," she explains. "I'm very proud of helping our executive team think through those issues so we could sell the portfolio to people who value those assets more than we do and make better use of them."
Although Van Dalen—and Calpine as a whole—have moved on from the wind portfolio, she credits the project with evolving her into a better legal diplomat.
"That's something that I've really grown into," she says. "If you had asked me what my greatest strength was five or six years ago, I would have said being able to master a bunch of different details in my head and then explain how they interact to arrive at the right legal conclusion. And I would've said I was a really good drafter.
"But the wind portfolio project really tapped into a skill I didn't know I had, which was reaching out to different people and soliciting their input, then helping everyone work through the most important details. What trees in the forest do we need to focus on, and what forest? When is it important to just focus on the forest? I am surprised at how intuitively I'm able to manage that."
***
White & Case:
"Jill has that rare combination of superb legal judgment and business savvy, which allows her to seamlessly shepherd Calpine through complex transactions. It is truly a pleasure to work with Jill."
–Michael Shenberg, Partner