Silicon Valley start-up culture might seem incompatible with historic Japanese business practices. However, Chandra Mitchell knows a thing or two about capitalizing on differing perspectives.
"The most demanding aspect of the job is ensuring that, as the venture capital arm, we provide Yamaha Motor access to cutting-edge technologies as well as the start-up companies that create them. This requires having an intimate awareness of Yamaha's existing portfolio of products as well as a broader insight into its vision for the future. At the end of the day, success in our endeavors requires seamless collaboration and communication between Silicon Valley and Japan," says Mitchell, chief operating officer and general counsel at Yamaha Motor Ventures & Laboratory Silicon Valley (YMVSV), the venture capital arm of Japanese mobility company Yamaha Corporation. "When we work as one, we create something really special."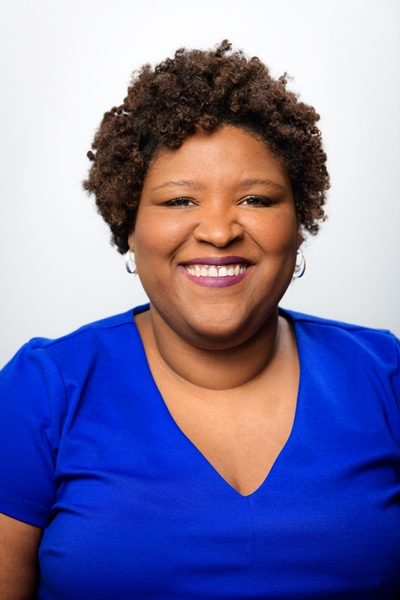 In Mitchell's eyes, that "something" is a US venture capital operating arm that reflects the values of its parent company while still having what it takes to thrive in its local environment. Mitchell has mastered this balancing act in her dual role at YMVSV. With her past experience to guide her, she has taken an active part in shaping the company and advancing its mission––one that speaks to the spirit of the venture capital fund and the parent alike.
YMVSV's $100 million fund went into effect only a few months before Mitchell joined as GC. "It allowed me to set up our policies and procedures and to have key input into how we wanted to execute transactions," Mitchell says of signing on in the company's early stages.
Mitchell's previous roles equipped her to take on these substantial responsibilities. After graduating from Columbia Law School in 2000, she spent ten years handling mergers and acquisitions for private equity firms and multinational companies at Manhattan law firm Debevoise & Plimpton. The high-intensity position required her to interact with legal professionals and businesspeople around the world, overcoming language and cultural barriers to hammer out deals involving significant assets.
"I was charged with executing deals that fully addressed the wants and concerns of a number of different stakeholders––and doing it efficiently," Mitchell explains. "It taught me how to present ideas as well as how to be clear and precise in language."
Mitchell applies the same communication skills and efficiency to her role at YMVSV. She also factors what she learned from her M&A work's international scope into her current dealings. But Debevoise & Plimpton was just the beginning in this regard. "For my entire in-house career, I've served as a US lawyer for large, multinational corporations," Mitchell explains.
Mitchell first went in-house at defense contractor DRS Technologies (now Leonardo DRS), which Italian defense company Finmeccanica had acquired. She next jumped to the Texas headquarters of Japanese automobile manufacturer Toyota Motor Corporation. In each position, Mitchell expanded her in-house counseling repertoire and deepened her understanding of how to best maintain open channels of communication and effective collaboration between a US subsidiary and its international parent.
Furthermore, Mitchell's role at Toyota allowed her to focus on the type of corporate venture capital investing that she now oversees at YMVSV: Toyota tasked her with executing transactions that extended the company's footprint beyond manufacturing. Similarly, she seeks to bring the next generation of technology as well as new strategic alliances into the equation at YMVSV.
"What I love about working at Yamaha is that it's never only about Yamaha. We're looking for technologies that will absolutely make a difference in the world."
Of course, negotiating and executing deals constitutes only a portion of Mitchell's purview these days. Since her promotion to COO, she manages YMVSV's operational matters as well. Her duties range from administering external contracts and sponsorships to overseeing the company's administrative, HR, and IT activities.
In addition to increasing her impact on recruiting and company culture, Mitchell's COO status enables her to exert greater influence on YMVSV's future plans. Effective planning means remaining organized, anticipating upcoming challenges, and reacting quickly when problems arise––all skills that Mitchell honed long ago as a financial analyst and project manager at Andersen Consulting (now Accenture), where she worked for several years before enrolling in law school.
Mitchell needed to rely on her full arsenal of skills in 2020. "COVID-19 was a huge test for us. We had to revamp a lot of how we do business and how we interact with each other," she says, noting that she implemented measures at YMVSV to minimize interruptions to business operations during the pandemic.
As she continues to look around the corner, Mitchell has clear goals for YMVSV's ongoing evolution. She hopes to broaden the company's capabilities by building on its numerous investments to date. At the same time, she wants YMVSV to stay true to its Yamaha roots, despite its Silicon Valley location. Honoring those roots is especially important to Mitchell, who shares Yamaha's steadfast commitment to innovation and sustainability.
"What I love about working at Yamaha is that it's never only about Yamaha," Mitchell says. "We're looking for technologies that will absolutely make a difference in the world."
With Mitchell at the helm, that difference has never been more in reach.
***
DLA Piper:
"As outside counsel, we have been lucky to work with Chandra on several transactions across a wide range of global jurisdictions. She has seamlessly driven numerous projects to completion and has a unique ability to solve complex issues. She is an excellent lawyer, and it has been a pleasure to work with her."
–Richard Bull, Partner