David Chan has been an attorney for nearly fifteen years now, but his first career was as a software engineer. "Looking back over the years, I realized that something that I naturally like to do is make connections between things that don't seem like they have a connection to each other," Chan says.  "I find myself most interested in the intersection between technology, legal issues, and business." Today, as senior patent counsel for Western Digital, Chan uses his skills in those areas to secure patents that cover a wide scope of needs.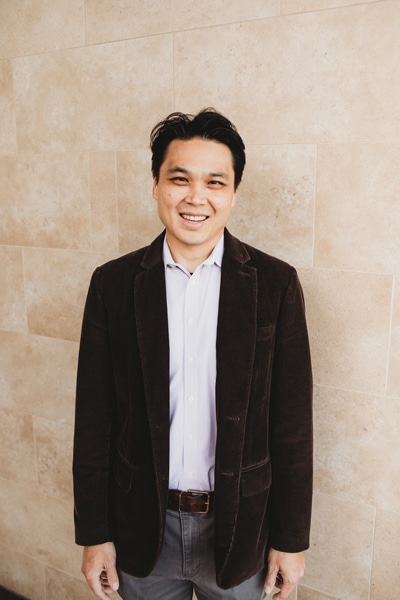 Chan originally studied computer science at Harvey Mudd College, a school that emphasized placing science and engineering in the larger societal context by requiring their students to also take humanities courses. "It was a good way for me to expose myself to all of the different ways of thinking, and I ended up graduating with an English literature minor," Chan says.
After working as a computer programmer for a few years, Chan joined a law firm to work as a patent agent. He realized that the best way to grow in that position was to get a law degree, a goal he achieved at Loyola Law School in Los Angeles. He then spent a few years at the intellectual property law firm of Knobbe Martens as a patent attorney before the chance to go in-house arose with one of their clients, Western Digital.
"I felt a connection with Western Digital when they were a client. At that time—about ten years ago—they had a relatively small legal team of about twenty people," explains Chan. "We are about 150 to 200 now worldwide, which really gives a sense of how much the company has transformed itself in terms of growth." Founded in 1970, Western Digital is one of the world's largest manufacturers of hard disk drives and other data storage devices such as solid-state drives.
Working at Western Digital satisfies both of Chan's greatest passions: it allows him to put his computer science knowledge to use while also requiring him to strategize from a legal perspective in order to acquire patents.
"I feel like I have the final missing piece of understanding how technology drives change," Chan says. "Even if you have the best technology, you still need a go-to-market plan if you want it to be adopted. Understanding how technology, business, and law worked together became my goal to help drive the patent strategy."
The Western Digital business unit that Chan supports specializes in hard disk drive technology, which plays a key role in computers and data centers. However, Chan and his team also look beyond the traditional disk drive storage realm and anticipate how their technology could be useful in industries completely different from their own.
"If we're looking at it from a patent standpoint and from a legal perspective, we have to consider which aspect we should protect," Chan explains. "We have to understand the technology within the larger context of the development of other industry trends."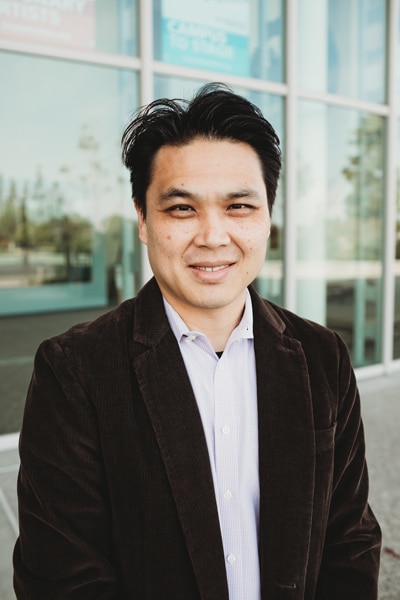 Chan cites an example: Western Digital's disk drives feature sophisticated signal processing and precision control capabilities that could be applicable to other industries, not just their direct competitors. "We take a broader view of how to extract the maximum value from our inventions and the intellectual property assets that we're creating," he says.
As Western Digital has grown, the scope of Chan's responsibilities has also evolved over the years—especially as more advanced technology becomes a reality. "I've had the opportunity to support our research division, which has been doing a lot of interesting work on machine learning and AI," Chan says. "I need to make sure that I'm up to speed on these future-looking technologies."
Chan's background in computer science also gives him an edge when it comes to the complicated technology that may impact the practice of law. "Data analytics and automation are my passions," Chan says. "My role here sometimes can be that of an educator. We have to be aware of what is out there, so I have to be able to explain the technology to other attorneys and show its potential.
"If you just say 'automation,' I think people have different preconceived notions about what that means," he continues. "Automation doesn't mean cars driving themselves yet, but we have already had things like cruise control for decades and continue to see new assistive driving features. We're still very early [in the process] in terms of how these technical trends impact Legal operations, but it is something to be aware of."
Though Chan continues to specialize in patent law, over the course of ten years at Western Digital, he has dipped his toes in other areas of law in order to best serve his company. "As an in-house attorney I'm kind of a jack of all trades, and that has forced me to become broader in my approach. I think that connects back to my love of learning," Chan says. "I have learned to anticipate issues to be able to add value to the discussion and drive toward a solution."