"A good attorney will be able to get a patent on almost anything. But that doesn't mean that you want or need that patent," says Simon Anolick, director of intellectual property at HERE Technologies. "So when we are considering the quality of the patents that we are pursuing, we are considering the business needs of our company. Not just our current needs: we are also trying to predict what HERE is going to look like in the future and what our priorities will be as technology changes."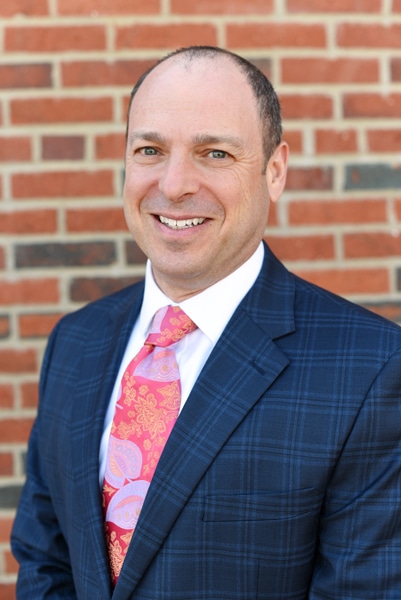 Anolick earned his BS in electrical engineering at Northwestern University and then went on to attend the Benjamin N. Cardozo School of Law. Anolick began his career in private practice, where he honed his expertise in preparation and prosecution of IP, trademark, and general IP counseling. He then moved on to Motorola, where he worked for more than sixteen years, primarily in their patent operations department, as senior counsel.
In 2017, Anolick joined HERE Technologies as director of legal counsel and became director of IP in 2019. The company, based in the Netherlands, creates mapping technology and navigation systems and uses location data to improve how businesses and cities run. In the years since Anolick joined HERE, the legal department has ramped up its efforts to increase the company's IP visibility, which has led to nearly doubling their patent filing goals.
"Between about 2014 and 2017 we were filing, on average, 130 applications. Since then our goal has increased to 225—which we now surpass, averaging at about 235 applications a year," Anolick explains. "One of the things that we're always concerned about is quality. We don't want to just be filing applications. Quite often, understanding the quality of the patent application can take years, because the impact can't be known until you actually need to use the patent."
To ensure that they are pursuing the right kind of patents, Anolick and his team work closely with the engineers and inventor communities within HERE so that they stay attuned to market shifts, both current and future. "On the micro level, we're always asking inventors, 'How is this technology going to change, and are we anticipating that type of change?'" Anolick says. "And then on the macro level, we ask more senior people, 'Where is the business headed?' Then it's a matter of figuring out what we want our patent portfolio to look like in relation to those factors."
As part of the effort to focus HERE's patent needs, Anolick and his team use an attitude that they refer to as "proactive inventing" to zero in on the most relevant areas of development. "We will actively engage with different communities and different technology groups to be able to work on patentable ideas," Anolick explains. "We can do that with one-to-one meetings and by inviting people to contribute ideas that could create solutions to the problems the company encounters. Every opportunity we get, we invite our inventors to continue to think about solutions to the problems they face in their jobs. We also ask people to go off on their own, where they can think in less formal ways, and come back to us later with their ideas. There are so many different ways to engage with our inventors."
Along with an increase in filings comes an increase in cost, which is another aspect that Anolick and his team shrewdly balance. "We often work with outside counsel, and we try to be in active communication with outside counsel to be able to monitor costs," Anolick says.
Because of the global reach of HERE technologies, several individuals on Anolick's team are located in Mumbai and Berlin. Part of his role as director of IP is ensuring that the team members in Mumbai, who started just as the pandemic hit, feel supported and unified. "I spend time training them and working with them individually to help them with the broader skills: how to look at particular cases and how to approach certain types of issues," Anolick says of his leadership style.
Anolick leads his eleven-person team by allowing team members the freedom to make decisions while keeping them informed about what is going on in the business side of the company. "I try not to be a micromanager. I like to trust people to make good judgments on what they should pursue and to make good business decisions based on what's going forward. I attempt to make sure that the team has the information to make those decisions," he says. "I also make myself available to my team and meet with everybody weekly."
Under Anolick's direction, his team will continue to help the company move forward, staying one step ahead of competitors and on top of which patents to prioritize.
***
COHAUSZ & FLORACK:
"Simon Anolick is a very experienced, yet thoughtful legal manager. His firm grasp of patent law allows him to get to the heart of patent matters. We look forward to continuing our fruitful partnership with Simon."
—Matthias Waters, Patent Attorney and Partner