A dairy processor and distributor in India is making a big difference in the lives of small farmers. Through Dodla Dairy, farmers that herd just a few cows bring their milk to the dairy's collection centers, where it is tested for quality, packaged, and sold to the local populace. The company offers resources to contract farmers to educate them on animal healthcare and clean milk production, procures affordable animal feed and veterinary services for them, and enables them to reliably reap money from the product of their cash cows.
The surprising backer of this venture is an alternative investment firm based in California: TPG's the Rise Fund, an impact investing platform that invests in a wide variety of businesses around the world. Its investments, such as Dodla Dairy, aim to generate positive, long-lasting societal impact. These investments, under the direction of the Rise Fund—cofounded by TPG in partnership with U2 singer Bono and tech magnate Jeff Skoll—aim to realize an attractive return for investors while making the world a better place.
Private equity funds frequently return a higher rate on investments than stocks and other investment vehicles; that intention also holds true for TPG's impact investments. "The market will not accept subpar returns, so we have to get that right first," says Brandon Vongsawad, deputy general counsel for TPG Growth and the Rise Fund.
The Rise Fund is just one of the innovative financial products that TPG has introduced to the private equity market in recent years. Vongsawad has supported the Rise Fund since its inception, and now supports the global legal needs for TPG's growth equity, middle market buyout, social impact, infrastructure, and climate efforts.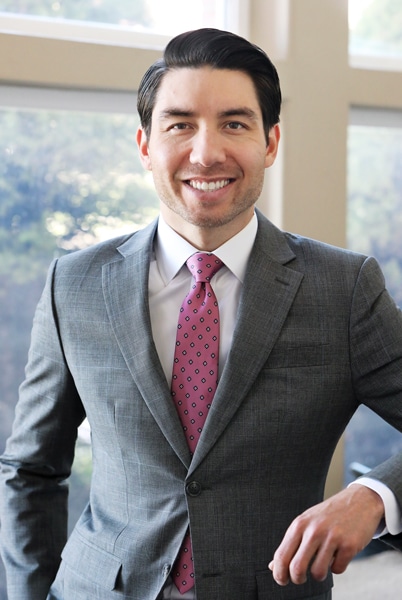 All told, he supports nine investment funds and three investment platforms totaling more than $15 billion in assets under management. His responsibilities touch on all legal aspects of private fund management, including global investment activity, governance, portfolio company business building, dispute resolutions, investigations, restructuring, regulatory compliance, and crisis response.
As a result, Vongsawad has as much impact on the business as any attorney could hope for. "We're responsible for billions of dollars of capital that others have entrusted to our stewardship," Vongsawad says. "And the decisions we make every day impact people's lives."
TPG investors include national sovereign funds, endowments, and pension funds. These investors rely on TPG to invest their capital responsibly, monitor the progress of these investments, and drive value and impact at the companies they invest in to help them succeed. Unlike publicly traded companies, private equity firms are not subject to the same public scrutiny. Instead, investors place a high degree of trust in fund managers—who must earn and maintain that trust. "Trust is our biggest asset," Vongsawad says.
He works hard to be worthy of that trust with every decision he makes, whether that is being transparent with investors, helping a portfolio company manage through a crisis, or evaluating an investment opportunity.
"Trust is our biggest asset."
In the early stages of his TPG tenure, Vongsawad, who was a seasoned M&A lawyer, spent the majority of his time managing investment activity all over the world. For Rise investments, he worked on innovative deal technology to ensure that its portfolio companies would deliver on the positive impact they promised in addition to financial performance.
Over time, he found that aligning incentives proved stronger than the best-drafted contracts. Investing up-front to confirm the collinearity between a company's financial growth and the impact it creates ensures that everyone is well aligned. "We found that we were singing from the same hymnal," he says, and TPG used that to build strong relationships of trust with management teams.
Nonetheless, monitoring the progress of TPG's investments is essential. Vongsawad is part of a larger team that develops, monitors, and drives value along several key performance indicators (KPIs) for nearly one hundred portfolio companies. In addition to raw financial performance such as company profitability, KPIs include metrics that reflect ESG (environmental, social, governance) goals and societal impact. For example, in the case of Dodla Dairy, this includes improving agricultural yields and increasing household incomes for local farmers.
"My role includes working with deal teams and management to continue to improve on KPIs during our investment period," Vongsawad says. This can include negotiating with regulators, advising on material transactions, creating meaningful connections to key advisors and partners, improving credit and capital structures, training executives, and other areas where legal and business operations intersect.
Building trusted networks of advisors that can provide insights into regulatory issues, evolving local political risk factors, and general legal developments is crucial to Vongsawad's role. "When you rely on your in-house lawyer, you're not just relying on one person," he says. "You're getting their entire network of trusted advisors."
Vongsawad puts considerable effort into cultivating these personal relationships with attorneys, advisors, local investors, and business intelligence specialists around the world. "I make a lot of phone calls and meet with contacts regularly," he says.
"The market will not accept subpar returns, so we have to get that right first."
To feel comfortable working with a new contact, Vongsawad looks for people with a private equity mindset. "I want to know that their advice is based on my risk tolerance—not their risk tolerance," he says. That requires a thorough understanding of advisors' approaches to business strategy and their grasp of TPG's guiding philosophy.
Vongsawad's colleagues admire his efforts. "Brandon is the critical linchpin between us and the TPG deal teams. His deep understanding of TPG Growth and the Rise Fund goals and values and ability to quickly and effectively identify the issues and deal terms most relevant to those ends is invaluable," says Gibson, Dunn & Crutcher LLP Partner Steven Shoemate.
Cleary Gottlieb Partner Michael Preston also recognizes the groundbreaking work that TPG and Vongsawad are doing around the world: "It's a privilege to work with Brandon and the TPG team, who have been pioneers in impact investing. They've demonstrated how to identify opportunities that positively affect communities around the world while producing meaningful returns for investors. We look forward to working with Brandon as he leads new, exciting initiatives in this space."
TPG's legal and compliance team includes about thirty-five people, located in its San Francisco office and in a half dozen offices around the world. The staff of lawyers, paralegals, risk managers, and other specialists keeps Vongsawad up to date on numerous topics impacting TPG's business, from cyber attacks to SEC enforcement. "At TPG, we say that private equity investing is a team sport, and I rely on a bench of internal and external experts to help me stay at the top of my game," he says.
He'll also be expanding his network to include climate specialists as TPG prepares to launch a new fund: TPG Rise Climate. This new venture adds another area demanding Vongsawad's attention, and that of the TPG specialists who focus on measuring social impact—assessing the climate impact of various investments. The new fund will be headed by Jim Coulter, TPG's founding partner and co-CEO, and Hank Paulson, former CEO at Goldman Sachs and US treasury secretary under President George W. Bush. The goal is to identify and fund businesses that TPG believes have a positive climate impact that would benefit from additional capital to achieve scale. The new fund requires a lot of legwork to get started.
"I anticipate that this fund will require a lot more of my time," Vongsawad says. Unlike other climate-focused investment funds that are often focused on earlier-stage tech ventures or stabilized infrastructure, he says, "TPG Rise Climate will invest across company type, size, location, and deal structure through a sector-focused investment approach, and it will be important for me to stay at the forefront of how these assets are structured and regulated."
Looking out over the next couple of years, there's no telling what new challenges or opportunities may arise as TPG expands its investment activity. "We are always working on new things," Vongsawad says. "Innovation and entrepreneurship are at the core of TPG's culture, and our teams are given a lot of room to think big. Not everything takes off, but when it does, it moves very quickly."
***
Kirkland & Ellis LLP:
"Brandon is not only a great lawyer, but he also has fantastic ability to get to a commercial solution. The Kirkland team is honored to work with him."
—Rick Madden, Partner