When Jeff Herbert joined New York–based Apple Bank in August 2018 as general counsel, the bank was at a transformational crossroads. While traversing myriad regulatory requirements was one important aspect, being an integral brick to building the bank's sustainable future was another. To that end, Herbert took decisive actions to bring in legal expertise that could not only help address the current challenges but also foresee and navigate any potential challenges in the future.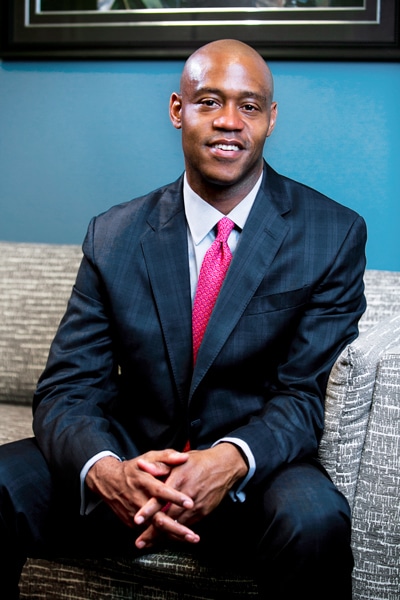 Sumeet Chugani came on board in March 2019 to be the head of Apple Bank's consumer legal division and deputy general counsel. Herbert rounded out his team with Head of Privacy Holly Amorosana, Head of Governance Marie Amerasinghe, Head of Commercial Lending Mark Perrin, Head of Regulatory Relations Greisana Muhaj, BSA officer and Head of Financial Crime Compliance Matthew Willard, and Chief Compliance Officer Connie Moyer. In a little more than a year, including during the COVID-19 pandemic, the legal team has made tireless efforts to ensure that Apple Bank stands ready to address ever-changing regulatory requirements and that bank management continues to recognize the legal team as not only dedicated and diligent but diverse as well.
"There is a distinct skill set for this team," says Herbert, who is also the executive vice president. "Both real-world and work experience, hustle, and the ability to adapt all play a role in how the members of the Apple Bank legal department help drive the bank's goals and build its future, while most importantly, helping the bank navigate and control the risks ahead."
For Herbert, cultivating a diversity of thought and work experience in the team is also critical—many of the legal team's hires may be making a new shift to the banking sector, which brings valuable perspectives and creative solutions that aren't often at the table. "I look for the overall best talent, and it just so happens that my hiring philosophy has resulted in me having many recent hires that have come from diverse backgrounds," he says.
Colleagues outside of Apple Bank recognize how this mindset has developed a great team. "An effective legal function is essential for banking organizations, and Jeff and Sumeet have built a dynamic team with diverse backgrounds and experiences to navigate Apple Bank's business and regulatory environment," says Camille Orme, partner at Sullivan & Cromwell. "In analyzing new initiatives, they seek input from their team members, ensuring that a range of perspectives are brought to bear, benefiting the bank and its customers."
"Apple Bank's legal team not only represents the diverse and zealous customer base of New York; it also embodies the ethos of the bank," Chugani says. He and Herbert have made it a priority to continue building the diverse legal pipeline. In one year alone, Apple Bank has hosted a diverse externship with New York Law School, participated in multiple pro bono programs, hosted diversity CLEs, and held its first summer diversity program with the New York City Bar.
"The building of a pipeline of diverse talent can often be stalled for the smallest of reasons, and when adding in a health crisis that significantly impacts the economy, the gap can be allowed to grow without giving much thought to the future consequences," Herbert explains. "We were proud that our board and executive team were fully supportive with ensuring Apple Bank moved forward with its 1L Diversity Summer Internship Program despite the pandemic."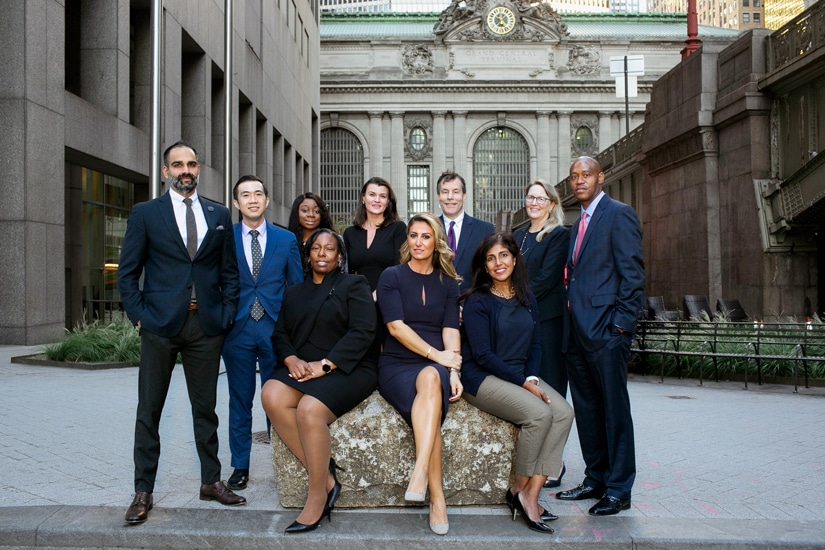 In their short time together, Herbert and Chugani have already cultivated a solid working relationship that aids their work in Apple Bank's legal department. "We're able to play off each other well," Herbert says. "I can read something to him, and he'll provide ideas I didn't factor in." They bounce ideas off each other, attend meetings in the other's stead, and generally keep each other in the loop about legal, compliance, and strategic issues across the enterprise.
That collaboration has come in handy on a number of the legal team's biggest initiatives at Apple Bank. Establishing deep-seated legal expertise and building a strong yet open culture has been critical and makes the bank's stakeholders want legal in the room, Herbert explains. Having a strategic legal advisor at the table was a priority for Apple Bank's executives—to assist with decision-making from both a business and regulatory perspective—which, in banking, always interplays. "That thought process may not have always been crystal clear, but now is understood by all levels of management at the bank," the GC adds.
According to Chugani, the business now places a higher value on the legal team's expertise, both preproject and throughout strategic decisions. "The business looks to us to help find solutions, versus just asking for approval or not, which is a very different dynamic."
For both Herbert and Chugani, the next few years for Apple Bank will continue to be important and transformative, from core conversion to new fintech partnerships to launching products and services to meet changing customer needs. "This team puts in the time and sweat equity, even outside of what our legal sphere would be tied to," Chugani affirms. "That's because we care about Apple Bank and its future."