As founder and managing partner of Tadler Law, one of the few women-owned class action and complex litigation boutique firms in the US, Ariana J. Tadler draws on more than a quarter century of experience in law to serve her clients as a fighter and advocate who achieves the best outcomes possible.
Tadler knew she wanted to be a lawyer at only thirteen years old and credits her family's dynamic with leading her toward that important decision.
Growing up, Tadler was very close to her father, who had once dreamed of becoming a lawyer himself before embarking on a more entrepreneurial career, and he encouraged each of his three children to take the reins of their careers. He eventually returned to law school postretirement, graduating shortly after his daughter did, and launched his own firm.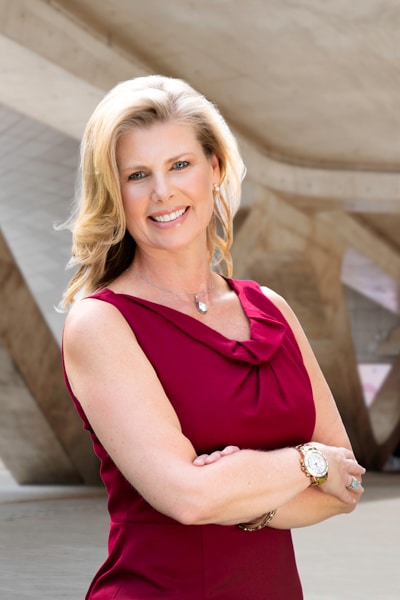 "My parents had very high expectations from us and were very intent on our being educated academically, socially, and culturally, and we were grateful to have the opportunity to be so informed," Tadler shares. "We were expected to eat dinner together as a family, and those dinners were complemented by very intense dialogue. If you chose to speak on an issue for dinner, you were expected to be well informed, and to be thoughtful and respectful."
It was a family trip to Haiti that had the most significant impact on the young lawyer's life as it was there that she discovered a real interest in "having a voice" and "making a difference," seeing the poverty level of those who lived there.
From then on, Tadler pursued choices that led her to a place where she could help, landing her at Fordham University School of Law. There, a professor informed the class that the top student would get a summer job at his firm, and Tadler snagged the position. She followed a partner and worked her entire second year of law school at a prestigious defense firm. She then landed a job at a small, solid plaintiffs' firm during her second-year summer, which quickly led to a full-time offer after graduation. This granted Tadler the opportunity to work throughout her final year of law school, with a trial during a blizzard, enabling her to garner more experience than most of her classmates.
Tadler spent her first five years of practice with that first firm before joining Milberg, a firm where she eventually became partner in 2001, and founded and chaired the firm's e-discovery practice group. "I had just had my first son, and I woke up looking for more opportunity to grow as a lawyer and wanting more opportunity to grow as a leader."
A Niche of Her Own
Ariana J. Tadler's tenacity of focus to learn and create opportunities for herself paid off early in her career, when she found herself part of a team of plaintiffs' lawyers working on one of the most data-intensive class action cases of the time, In re Initial Public Offerings Securities Litigation. The massive case, which resulted in a $586 million settlement, involved more than three hundred securities class actions alleging a market manipulation scheme involving hundreds of initial public offerings and fifty-five defendant investment banks. The suit involved companies whose stock soared during the "tech bubble" of the late 1990s and early 2000s.
"This was a new opportunity for me to learn and distinguish myself, so I volunteered to lead the project and manage multiple teams in a case with a lot of moving parts," Tadler says. "It was immediately apparent that to really compile the evidence in the case, we had to get behind the traditional paper discovery and to the data itself. I have committed to not only understanding the technology and software but in working to develop the law."
Tadler's role in the high-profile case propelled her in the spotlight of the then nascent field of e-discovery law. She was asked to serve on the Advisory Board of Georgetown University Law Center's Advanced eDiscovery Institute and later joined the Sedona Conference Working Group 1 on Electronic Document Retention and Production in 2003—she later became chair and now serves as chair emeritus. She is the original author of an important best practice resource "The Jumpstart Outline," published in The Sedona Conference Journal, an informative tool to facilitate meet and confer negotiations among counsel. The publication is now on its third edition. Tadler also now sits on the Federal Advisory Committee on Rules of Civil Procedure—she was appointed by United States Supreme Court Chief Justice John Roberts.
But most of all, the lawyer was looking for a place where she saw women in leadership.
"For most of my career, I really never imagined my name on the door. The very fact that a woman's name was on the door was significant," she explains of joining Milberg. "My focus was on the work. I wanted to have an impact; to work on important cases and be in the driver's seat. I was able to do that."
Tadler notes that she had to work doubly hard because the field was even more male dominated than most practice areas. "I had to have tough skin," she explains. "Back then, the worst shots often did not come from my adversaries but rather from my peers, my partners, and my cocounsel. But I learned a great lesson. I realized that I was far more successful and happy when I shut out that noise and instead employed a teamwork mentality, when I recognized that each person had something to contribute, and when I treated people respectfully and spoke openly about gratitude—even when others didn't do the same."
In November 2015, Tadler cofounded Meta-e Discovery, a legal technology consulting firm that helps other law firms and in-house corporate legal departments manage the e-discovery process. This paved the way for her to take an even bigger leap in 2019, founding her own firm that specializes in complex and class action litigation and e-discovery services. It also distinguished her as one of only a handful of women lawyers in the country who owns and leads a law firm. This is unique across the bar and among plaintiffs' class action firms.
"I thrive on teamwork and collaboration and what I call the benefit of the huddle," she explains. "That team mentality is the very reason I decided to launch Tadler Law."
Now, she has a leaner, more agile team and when cases come in, everyone is discussing the particulars and how to divide and conquer. She was nervous about the adjustment and how the team would react and was validated when the team was appreciative of the pivot.
Tadler speaks emphatically about the contributions of each member of the team. She describes partner AJ de Bartolomeo as a force to be reckoned with, Brian Morrison as super smart and strategic, and Senior Associate Joann Militano as a data guru. Tadler also relies on Sheba Makonnen, her executive assistant for more than a decade, who recently earned the title of director of operations and administrative services to reflect the day-to-day contributions that she makes to help the firm run smoothly.
"We do an actual huddle twice a week, and our team approach has been critical in our first year, enabling us to achieve success in short order," Tadler describes. "We have settlements in major litigations, including Yahoo, Apple, Equifax, and Facebook, and have achieved leadership positions in major matters and been retained in some private matters involving breach of contract and intellectual property infringements."
Tadler, who has spent more than fifteen years achieving distinction in the e-discovery field, has capitalized on her reputation as a leader in the e-discovery arena to set her and her team apart from her competitors. Being women-owned, she believes, also sets the firm apart and makes Tadler Law a good partner to work with for other firms looking to diversify their legal teams. "Women are now empowered and paving the way for our future," says Tadler, who adds that this is truly emblematic of her journey and now prompts others in the industry to embrace this idea as well.
Her achievements over her storied career are known throughout the field, as she is often appointed by courts to leadership positions in large, complex federal and multidistrict proceedings because of her extensive experience managing complex litigation and her e-discovery prowess. Tadler is the only Band 1-ranked lawyer in e-discovery among plaintiffs' lawyers by Chambers and Partners and is considered a leading authority in the field. Her entire team is trained in this field as a complement to their litigation skills.
Tadler also leverages her reputation to benefit people who enjoy fewer advantages than she does.
"As a major beneficiary of team mentality and recognizing the contributions of the members of the team, including when those members are my competitors, I have made it a personal commitment to be a champion for women, people of color, and junior lawyers, all of whom have been historically marginalized in society and the field of law," Tadler asserts. "In large matters that I tend to work on and where I recently competed for leadership positions, I emphatically encouraged the courts in my written applications and my oral arguments to be inclusive and to recognize lawyers who add diversity and who had already demonstrated their ability to lead early on in those very matters.
"Can it be more obvious that when representing classes of people who have been wronged," she continues, "the leadership should be appropriately diverse to represent the constituents that comprise the class?"