In 2015, Ryan Collins got the opportunity to dive into something new: helping build the fledgling in-house legal department of NGL Energy Partners, a Fortune 500 diversified midstream master limited partnership (MLP).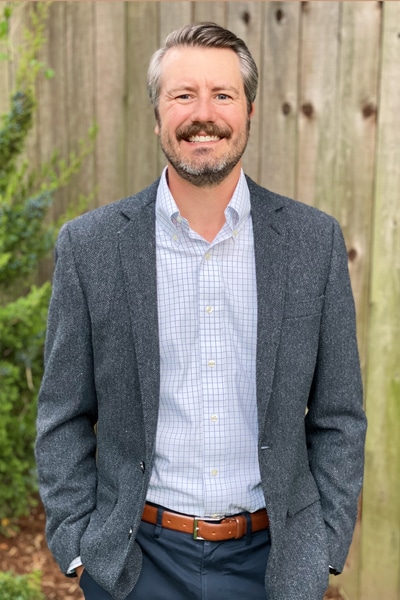 "Early in my career, I worked with Kurston McMurray—our current general counsel—at a private firm where he was a partner," Collins recalls. "We seemed to hit it off and work well together, so later, he offered me a position as an in-house attorney with NGL." At the time, Collins was working as outside counsel at another private firm, which left him both weary of tabulating his career in billable hours and seeking a different challenge.
Today, as vice president of the legal function and assistant general counsel for NGL, Collins says he has grown exponentially as a lawyer since undertaking his current role at the MLP. The career path he has forged centers around M&A and transactional work but also involves identifying large-scale risks for the business.
"In my view, our role as an in-house department is to review documents, situations, and facts, then apply the law to those and communicate internally in a way that helps to fully inform our senior management," Collins explains. "We're here primarily to identify and analyze risks or opportunities, and ultimately, we're helping the businesspeople make very informed decisions, as opposed to simply saying 'yes' or 'no.'"
Prior to recruiting McMurray in February of 2015 and Collins in August of 2015, NGL employed a single lawyer, relying largely on the help of outside counsel. This approach proved costly, Collins says, and lacked the strategic benefits of a full in-house legal department.
"One of our specific goals in the beginning was to establish a centralized point of communication for all of the outside counsel. Different departments would hire outside counsel, so we didn't have a complete picture of who was working with the company, and NGL was paying for that in the form of inflated legal expenses every year," Collins says. "We wanted to drastically shrink the list of specialized outside counsel that the company utilized to a smaller group that we knew we could count on and was familiar with NGL and our goals and vision."
McMurray, Collins, and the team also set about instilling the importance of building legal considerations into the daily operations of other NGL departments. "We really have worked to educate the more business-facing departments—those who might not have a legal knowledge base—about certain considerations and outcomes that we, as lawyers, maybe have already run into in the past so that they can utilize that knowledge in future dealings," Collins explains.
This helps the business avoid potential problems before they occur as well as limit unnecessary and expensive litigation. "I've always been more interested in transactional law, rather than litigation," Collins says. "Working together with a team to build something bigger than yourself has always been more appealing to me than trying to clean up a mess."
As far as career philosophies, Collins says he simply channels hard work and practicality to yield the most ideal outcomes for the company. "If you have a foundation based on hard work and respect—whether that's respecting the work you're doing, the people you're working with, the processes of the company, or the law in general—then things are normally going to work out for you," he says.
"If you have a foundation based on hard work and respect . . . then things are normally going to work out for you."
It's also important to approach situations with an inside perspective and an eye on practicality, he says. "When you're working as outside counsel, a lot of times you don't see things until they get to litigation. As in-house counsel, you get to see things while they're on a potential path to litigation," Collins says. "And you get to say, 'Hold on, can we stop this thing before we get to a point where there really aren't any winners from a business perspective?'"
Looking back at the course of his time with NGL as a member of the in-house team, Collins says he's glad he took on the challenge of becoming assistant general counsel relatively early in his career.
"I've been really pleasantly surprised at how much better of a lawyer I think I've become. That's not just from working with some incredibly talented and smart lawyers and seeing how other firms handle different transactional procedures, but because I've been able to work with other aspects of the business, from commercial to accounting to insurance to tax to HR," he says.
"I feel like I've become a much more complete lawyer, and I'm not sure I really expected that."