"I actually went in-house really early in my career—before it was trendy," says Ron Peppe, vice president of legal and human resources, corporate secretary, and director at Canam Steel Corporation. After a six-year stint as an in-house counsel for Prudential Financial, Peppe was hired in 1996 by Canam as a general counsel and corporate secretary.
Now entering his twenty-fifth year at Canam, the largest fabricator of steel components in North America, Peppe has witnessed and overseen the company's transformation from a publicly traded Canadian manufacturing company with four steel plants in the United States to a manufacturing and construction behemoth with twenty-five plants across the continent.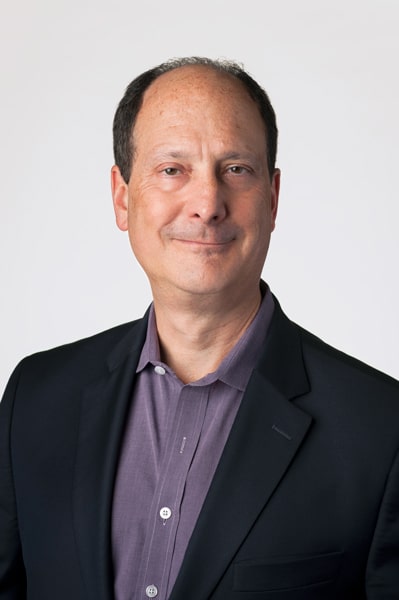 Although most of his learning and preparation for his current role came on the job, Peppe credits the development of his leadership and professional skills to his work in public office in his local communities. In 1997, Peppe was appointed by then-governor of Maryland Parris Glendening to the Board of Education of Frederick County, Maryland. Shortly after Peppe's appointment, the Board of Education became an elected body, and Peppe not only won re-election but also served as vice president and then president.
As president, Peppe learned critical skills that he would apply to his work at Canam. "There is nothing like trying to get a school board to agree on anything," Peppe says. "That's what taught me mediation skills—how to really get stuff done."
When Peppe moved to northern Virginia, he became the chairman of the local school board and also served on city council. According to Peppe, Canam is a family-oriented company that encourages community engagement. "They told us to go out and get involved in the community," he explains. "They were very supportive of my doing this, which made all of the difference in the world."
All of his work in the community, Peppe says, allowed him to build a strong career at Canam and continuously take on new roles. As the company grew, so did the scope of Peppe's responsibilities. While Canam used to be purely a steel manufacturing company, it's now a construction company as well. For example, Canam was contracted to build the new stadium used by the Atlanta Falcons, which involved manufacturing, welding, engineering, design, and construction.
And, Peppe says, Canam has entered into many government contracts, including with the federal government, which has added unique legal challenges. "As we progressed to that kind of work, legal issues naturally got more complicated," he says. "The environment that we work in used to be a lot simpler: the lawsuits were simpler; the regulations were simpler."
"They told us to go out and get involved in the community. They were very supportive of my doing this, which made all of the difference in the world."
The ever-changing regulatory environment and employment requirements, which have "exploded" in recent years, pose new challenges for Peppe and Canam. The steel industry is a cyclical field, where political and economic forces often guide business practices. For a company as large as Canam, staying abreast of the regulatory environment, which varies from state to state, is critical.
Peppe is currently Canam's only lawyer in the United States. There's also one legal assistant and a contracts manager, but Peppe's legal department at Canam is particularly small—especially given the ten thousand annual contracts into which Canam enters. As a result, Peppe must leverage smart technology solutions to facilitate smooth legal operations. When he started at Canam, there was no legal library. Now, in part because it was recently acquired by a private equity firm, Canam has become an early adopter of new, innovative legal technologies. Peppe, relying on sophisticated data-mapping and analysis tools to pinpoint inefficiencies and areas of risk, has helped build Canam's technologically savvy legal department.
Of course, at its core, Canam is a company of people, without which it would fail. Peppe has worked hard to oversee the legal department's transition while maintaining Canam's entrepreneurially inclusive culture. "We want to be the employer of choice," Peppe says. "We will always need welders and engineers, and we have to stay on top of that."
"You need economies of scale to survive, and we have the depth and the capital," he says. Canam's global reach and reliable product has allowed the company to test and implement these unique technological solutions, and Peppe is eager to continue guiding the company during this time of robust technological advancement.