Michael Moore of Pure Storage Leads with Purpose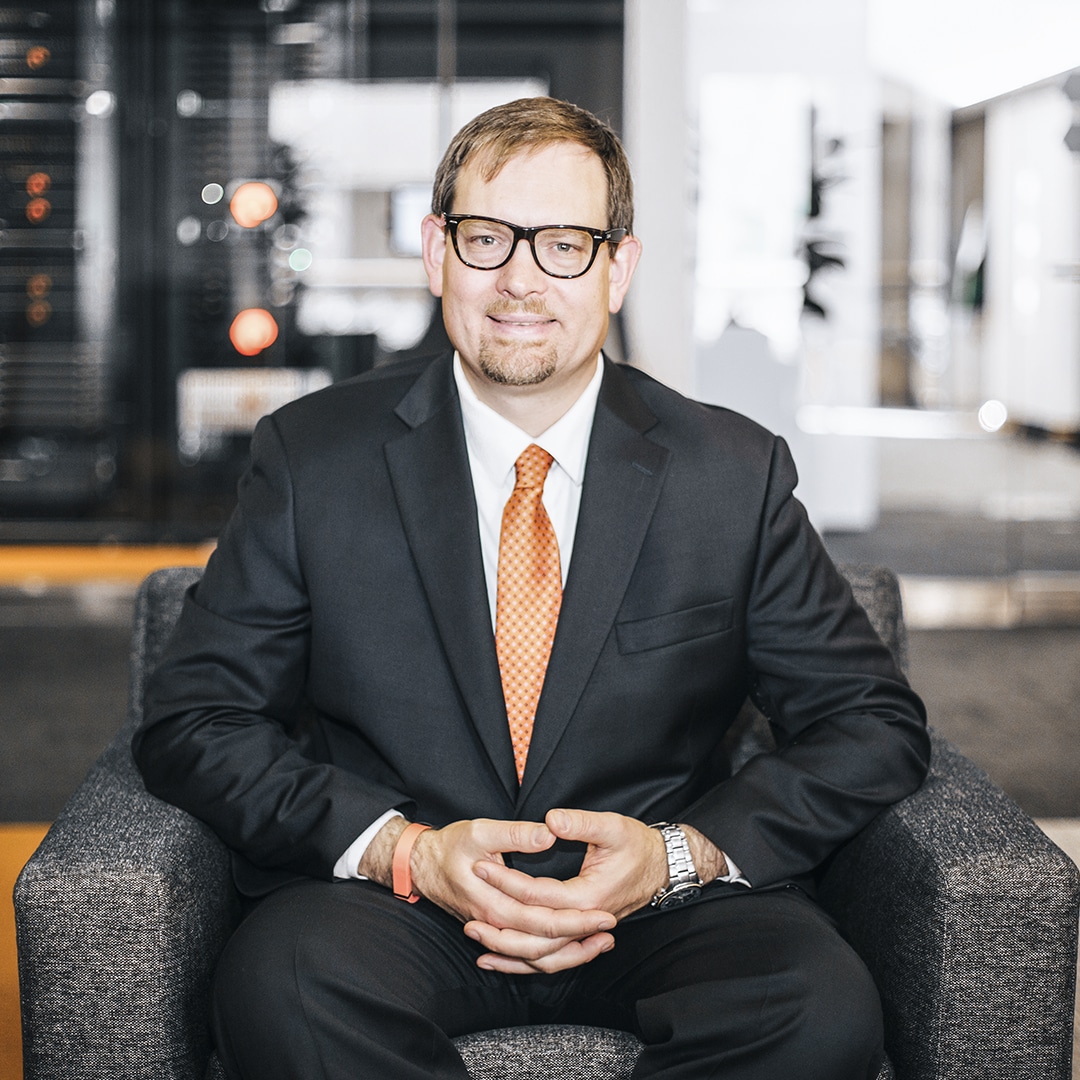 Long before Michael Moore embarked on a legal path, he kicked off his career as an engineer and the inventor of ten US patents. His first five patent submissions were rejected, but his subsequent ten applications met with success. It was through this process that Moore became familiar with the invention process, which served as an introduction to patent law. Though successful as an engineer, it was the legal process of obtaining patents that he found most intellectually stimulating. Based on this realization, he decided to become a patent agent, transferring from the engineering group of Cypress Semiconductor Corporation to the legal group.
"I still love working with technology," Moore says, "but I found the combination of law and technology to be a very interesting area to pursue."
Moore subsequently assumed an intellectual property specialist and later VP role at Rambus, a technology company that designs, develops, and licenses interface technologies, IP, and architectures that are used in computer chips and digital electronics products. Afterward, he transitioned into his current position as associate general counsel and vice president at Pure Storage, a software and cloud company that produces both all-flash storage and related software.
Moore is a natural leader with a deep understanding of the technology, law, and business aspects of Pure Storage. But it is his proactive networking philosophy that makes him a standout among leadership. Moore's advice to early-career lawyers: make time for networking, have a pro-business mentality, develop a succession plan, focus on mentorship, and cultivate a leadership style rooted in respect and equal treatment for all employees. These principles have set the stage for long-term stability in Moore's legal team and contributed to the growth of his company.
The Power of Networking
Moore instructs his team to get to know as many people as they possibly can within the company and across the industry. "The more contacts you have, the more effective you can be." Moore regularly has lunch with counterparts from the legal divisions of his competitors. He stresses the importance of maintaining friendly relationships with people in the industry, even though their companies' sales and other departments compete with intensity.
"If an issue occurs, it is often much easier, less expensive, and less public to defuse that issue with a phone call to your counterpart at the competitor," he says, "to address it and nip it in the bud before it becomes a much bigger and public dispute." The amounts of time, money, and resources saved this way are incalculable, but undoubtedly represent a value add for the company.
Moore goes as far as to share best practices with others, including competitors, for ways to run a legal group. "It makes the industry better," he says. He speaks frequently at industry events and publishes widely on industry-related topics as a further means to share these best practices.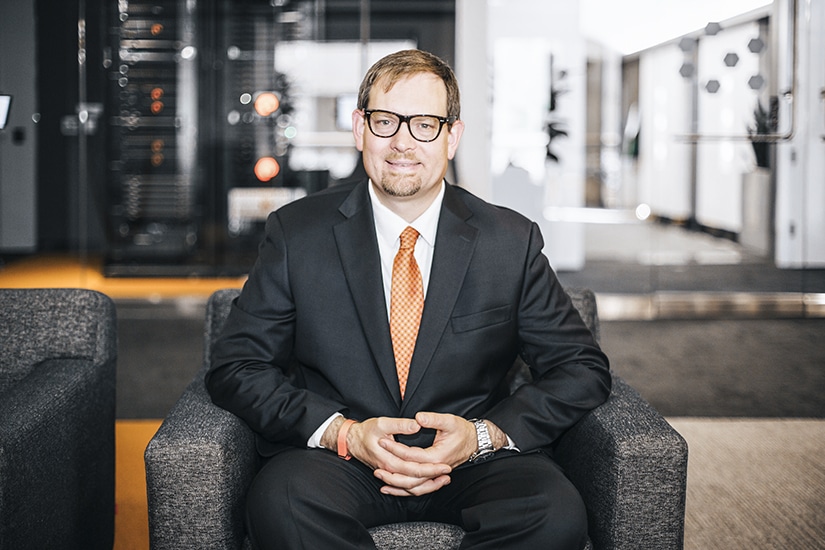 Creating a Legal Department of "Yes, But"
Legal has a traditional reputation as the "department of no" in many companies, Moore explains. In contrast, at Pure Storage, "We try very hard to lean into yes. We would rather be the department of 'yes, but' than the department of 'no.' You may have to do things a little differently, but we will get you to a solution."
Moore's legal open-mindedness and inclination to explore possibilities—perhaps traits inculcated by his training in rigorous engineering practices—have allowed Pure Storage to take advantage of opportunities that could otherwise easily have been overlooked.
The Importance of a Succession Plan
Moore also puts great emphasis on having a succession plan, which he believes is a prerequisite for promotion. "If you are indispensable in the role that you are in and there is nobody else that can replace you," he says, "you can't get promoted to a higher level, because who is going to fill your current role?"
All members of Moore's team are required to have a succession plan in place, which leads to skill set improvement down the management hierarchy. This is important, as the company is growing rapidly and there is a great deal of opportunity for upward mobility within the company.
Building Bridges Through Mentoring
Moore understands the value of instilling leadership skills in people early on in their careers. This ensures that people with management ambitions are prepared for future opportunities. Moore explains how a thirty-minute cup of coffee with someone, a small investment of time on his part, might help them develop contacts and glean important tips that will provide significant long-term benefits. "Serving as a connector of people is a valuable skill," he says.
With Justice for All
Rather than adhering to a rigid, traditional law-firm structure where employees are sometimes treated differently according to their status, Moore advocates for treating everyone equally well regardless of their position. When hiring, he prioritizes collegiality and ability to work within a team as a fundamental requirement.
That's not to say Moore's team doesn't fight hard. The highest compliment opposing counsel have paid him is that his legal team is "tough but fair." But even the most brilliant individual contributors must "play well with others" and have a net positive effect on the team as a whole.
Moore's wise investments of time and knowledge and his respectful, people-first leadership style forecast a bright future for Pure Storage. "I view leadership as an umbrella," Moore says. "My job, as leader, is to be the umbrella and keep all the rain and distractions off my team so they can do their job."