Listening and learning aren't just for the classroom. They're for every moment of your life. As vice president and associate general counsel at Expeditors, a Seattle-based global logistics company, McCray Pettway prioritizes listening and learning to ensure that her team members feel like the invaluable assets they truly are.
According to Pettway, all you have to do to know if you're a good listener is talk to a four-year-old. "I haven't always listened well to my nephew," the AGC says, chuckling. "One time, he asked if he could go with me when I left the house to go run errands. I said sure, thinking I had listened and understood. But the next time he heard the jingling of the key, he thought he was leaving with me.
"And there were tears," Pettway remembers. "I said, 'I didn't mean this time!' But he said, 'You said I could go, and now you say I can't.' You have to be specific when you're responding and listen to what people mean as well as what they say."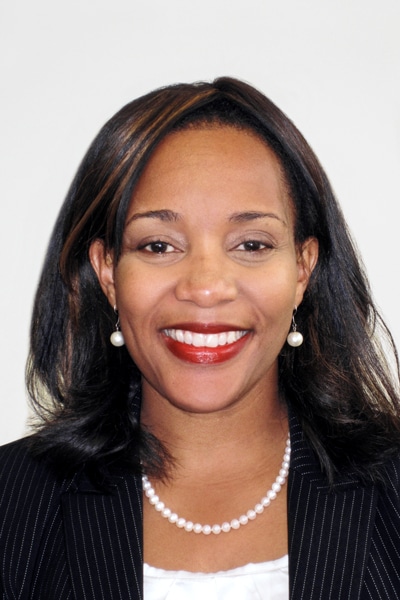 At Expeditors, Pettway strives to not only listen to what her team members say and mean but also to create an environment in which her team members are comfortable sharing their thoughts. To her mind, being part of a team means you're not going alone; it means you have cross-functional insights and problem-solving abilities. But if you don't listen to what your teammates are saying, you'll never see those results.
"It's important that leaders allow people to bring their ideas and their creativity to the table because you don't know where the answer is going to come from or what the breakthrough moment is going to be," Pettway says. "Your responsibility as a leader is to cultivate an environment in which people are not afraid or stymied in providing their feedback."
That's when the company grows, Pettway says—when the employees who are so critical to getting work done and delivering great value for customers know that you are engaging deeply with them and considering their perspectives.
As Pettway notes, that employee-centric approach is one of the reasons she joined the Expeditors team in the first place. "The president had such a sincere approach to how he treats employees," Pettway remembers of her interviewing process. "The president's decisions are driven by the fact that we are an organization that highly regards our employees."
One decision that stands out to Pettway is the company's determination to invest in employees' learning. Every employee at Expeditors, from the CEO and the president to the desk-level agents, is required to complete fifty-two hours of training per year. But while that training is mandatory, it is intended to be an opportunity for growth and inspiration. Employees can opt to enroll in a wide array of courses, from computer-related topics to mindfulness to content development.
"We regard our employees as our greatest assets. We don't have any assets of our own other than the buildings—we don't own ocean liners to ship our products or anything like that," Pettway explains. "We have human capital: folks who are really impressive and really smart. It's our job to try to create unlimited opportunities for them."
Today, helping people find the opportunities they're most excited about is one of Pettway's greatest joys. But she wasn't always so keen on managing and mentoring others. Initially, "I was absolutely against it," Pettway laughs. "It would take time—time that I did not see myself having. But my boss at BJ's [Wholesale Club] said that it was a condition for me to be promoted to assistant vice president. I thought that was so harsh; none of my other colleagues had to manage anyone else. But he saw a talent in me that I didn't."
Thus, Pettway carved out the time to be a leader and mentor and continues to do so today. She takes the time to mentor people in the legal department, in other departments at Expeditors, and outside of the company, even when juggling multiple obligations and long, unpredictable days. "Relationships are so important, but when caseload gets high, they become competing interests," Pettway says. "You want to have a certain service level, but you also want to be able to spend time with an employee who comes to you about a concern in your office. I wish I had more time, the whole year round, to do all the things I wish I could do."
Sheer perfection as a leader is unattainable, Pettway knows. But there are always people willing to support and help you, and as long as you're willing to learn from and listen to them, you'll find an answer.
---
***
Alvarez & Marsal Disputes and Investigations:
 "It is a pleasure and an honor working with McCray. A&M is proud to be a part of the Expeditors litigation team, and we congratulate McCray Pettway for her continued success."
–Sue Stuckwisch, Managing Director
***
In today's competitive global market, to run a successful business, it is important to have a business partner who understands the importance of:
Fast turnaround times
Cost-effective solutions
Differentiation
Limited risk
With more than six hundred practitioners and more than two hundred years of experience, ENSafrica is Africa's largest law firm.
We provide legal and tax services across sub-Saharan Africa and are committed to ensuring work is done in the manner that best suits your risk profile, preferences, and pricing structures.
We are an independent law firm, which means that irrespective of where you wish to pursue your business interests across Africa, we will ensure that you receive consistent, high-quality services.