Marcia Hatch went to law school because she likes business. She likes growing businesses, figuring out the strategies that will help them be successful, and unleashing her competitive side. At Gunderson Dettmer, where Hatch has worked as a corporate partner for about twelve years, she has put those passions to work.
A college athlete, Hatch is "by nature a competitive person." "I push pretty hard—I'm a driver," Hatch says. "That doesn't always fit with how people expect women to fit in. And when I was in Silicon Valley, there weren't a lot of other women at the time."
But Hatch knew that her determination and focus would be an asset to clients. "For me, it was about advocating for my clients in a way that they would say, 'Yeah, she's tough. But we want her negotiating for us and representing us,'" Hatch recalls. "I got the deals done, so at the end of the day, people were fine with my edgy, competitive, driven side as long as I was on their team."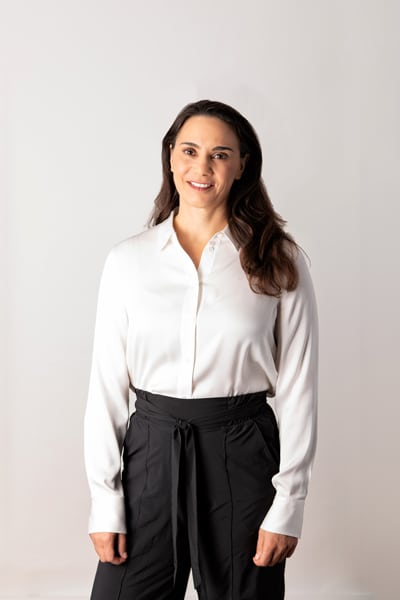 A turning point, Hatch says, was when she discovered a knack for working with start-up companies. "It was something I really liked doing and something I was good at," she remembers. "It was so engaging and fun, and I could really add value as a member of those teams. And I've been able to accomplish so much more than I expected when I started my career."
Recently, though, Hatch has been developing businesses in a region that many people don't yet associate with start-up culture: the Midwest.
Nearly five years ago, Gunderson Dettmer opened an office in Ann Arbor, Michigan. Hatch was selected to be a founding partner, making her the first woman to lead an office in the firm's history. Hatch herself admits that she never would have looked at the possibility of expanding into the Midwest as a new market for technology. But since taking charge of the Midwest office and building out both her teams and the firm's business partners, she has realized the value of the decision.
"There are great universities, great technology, and entrepreneurs here," Hatch explains. "The people and ideas are there; it's a matter of more money being invested. As a firm, we reviewed our Midwest client base and our long-term goals for where we want our companies to be. We ultimately viewed it as an opportunity to jump into the space early and be an early adopter. It was leading instead of following."
But there are still many people who need to be convinced, Hatch says. The main challenge she has faced while working in the Midwest office has centered on the need to earn respect for the Midwest as a legitimate technology center and a hub for biotechnology. "We are helping grow the ecosystem here," Hatch offers. "We've seen companies move from Series A to Series B [funding], financed a company that raised more than $100 million at a unicorn valuation, and helped some of our companies in the Midwest get national recognition and funding from coastal offices. Being part of a smaller market, we contribute a lot to its core success."
"We are helping grow the ecosystem here . . . Being part of a smaller market, we contribute a lot to its core success."
Just as Hatch has watched the Midwest's technology market grow and evolve during her tenure in the region, she has seen Gunderson Dettmer itself evolve a great deal in the twelve years she has worked for the firm. "When I joined the firm as a junior female partner, we didn't have many other female partners," Hatch says. "So one of our gauges of success is the evolution of the firm as it looks at diversity. I'm thankful and proud that I'm part of that: a growing percentage of our female associates will continue to come up in the firm."
But for Hatch, who had to learn how to harness her competitive instincts and leverage them in a way that would be acceptable to those around her, the firm's establishment of a platform where "anyone, including women, can be successful on their own terms" is invaluable.
"We've acknowledged that we have work to do yet, both the industry as a whole and the firm," Hatch notes. "But there's a huge talent pool out there, and evolving in this direction allows us to provide better client service for our company and clients and therefore be more successful in the long term."