Kim Gerber has always enjoyed figuring things out. It's a trait that has served her well, particularly through the evolution of her career.
Growing up, she wanted to be a writer and wrote for a number of publications. Two weeks into her first semester at Duke University, though, September 11 happened, and she found herself developing an interest in public policy. Over the next four years, she interned at nonprofits, studied international and domestic policy issues, and after college graduation went on to earn her JD from NYU School of Law. She started work in the M&A group of Debevoise & Plimpton in New York in 2008, in the midst of the credit crisis, and she honed her skills in transactions during a time she describes as "feast or famine" for junior associates.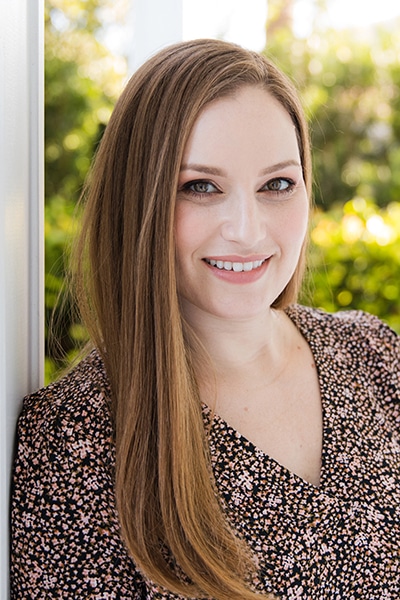 These early experiences left Gerber even more comfortable facing unexpected challenges and unfamiliar opportunities, so when she received a call from a recruiter about a job at Ryder in 2012—after working at a regional law firm in Miami, focusing on corporate and securities work—she was intrigued. "I had thought of Ryder as just a truck company, but when I heard about some of the work they were doing, I realized that it could be a fascinating opportunity for someone like me, who is curious and interested in innovation," Gerber says.
It was also an opportunity for her to leverage her M&A experience. "I'm bringing an M&A perspective to the industry to innovate and optimize our capabilities," Gerber says. Among other things, she has recently helped the company explore and partner with companies developing driverless truck and electric and hydrogen vehicle technologies. And she has also led acquisitions of other logistics companies, including Ohio-based MXD Group, which Ryder has since rebranded as Ryder Last Mile.
Over her time at Ryder, Gerber has risen steadily from senior counsel to her current position as general counsel for the supply chain division, working along the way to negotiate contracts and vendor agreements, lead strategic acquisitions, coordinate with outside counsel, and supervise an expanding legal team as Ryder has grown. She has also been able to introduce solutions across divisions, including working with the sales team to streamline the company's approval and signature process, which has cut down the time between finalizing deals and signing paperwork.
One of the things Gerber enjoys most about her role is seeing firsthand the direct impact her work as an attorney at Ryder has on the daily life of consumers. More than once, she has marveled at the number of products that Ryder touches—on behalf of its customers—that she has in her own home. Some products were transported by Ryder, assembled by Ryder, warehoused by Ryder, or stocked on store shelves by Ryder employees or contractors. And Gerber appreciates being involved in finding new ways to bring custom solutions to the company's customers. "We're seeing the disruption of traditional models in favor of tech-driven solutions, and Ryder has developed customer-facing solutions such as the mobile fleet-management app RyderGyde to mitigate challenges that those disruptions present," Gerber says.
As a woman working in a largely male-dominated industry, Gerber is also proud of Ryder's initiatives to disrupt traditional employment ratios. In particular, Ryder is working to increase the role of women in the industry through partnerships with the Women in Trucking Association and the new Women Veterans Task Force, which focuses on recruiting female veterans.
This is something that Gerber is especially passionate about. "In any industry that is male dominated, I can't overemphasize the importance of building and maintaining networks of strong women, and it's also vital that you bring up women behind you," Gerber says. Throughout her life, she has focused on building networks among colleagues and contemporaries. And, in addition to mentoring and supporting other women, she has engaged with larger communities through her roles in Big Brothers and Big Sisters of Miami, at United Way of Miami-Dade, and on the board of trustees at her synagogue.
And as more women enter the transportation and logistics industry, Gerber will continue to stress the importance of advocating for them and for herself. She wants others to see just how much they can help push Ryder's ongoing innovation and growth. "There are incredible things that women are doing inside this company and in the industry, and people need to hear about those successes," Gerber says.
***
Blank Rome LLP:
"Kim is an extremely talented business attorney who leads by example and manages her internal and external legal teams very effectively. She consistently achieves great results while always protecting Ryder."
–Peter Schnur, Partner