Risk mitigation has always been an integral component of Erin Abrams's worldview. But she also knew a good idea when she heard one. The general counsel for on-demand transit solution provider Via believed so strongly in the premise of the start-up that she left a job with Citigroup, the world's largest financial organization—by any accounts a stable job for a lawyer—in favor of what she believed Via could be.
"A lot of my friends from the world of law and finance—people I went to law school with—were a little bit skeptical of my initial choice when I decided to leave banking and go to a start-up," Abrams says. "I felt that even though the company was at an early stage, the management, the fundamentals, and the passion [company founders Daniel Ramot and Oren Shoval] had for running the business in an efficient way—those things were all there from the beginning."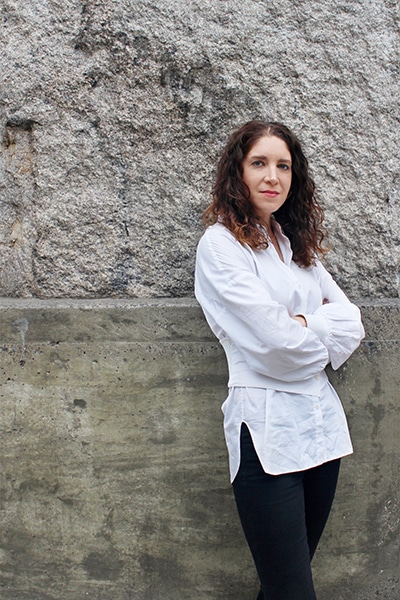 Abrams began her tenure at Via as one of five New York–based employees in a shared workspace in Chinatown in 2014, when Via only offered its beta service in a small area spanning the Upper East Side to Midtown. Subsequently, Via expanded its services across New York City, then to Chicago and Washington, DC, and then on to more than fifteen countries and sixty-two deployments around the world (and every continent except Antarctica). That includes a highly publicized joint venture in Europe with Mercedes-Benz parent company Daimler.
"It's been an all-consuming, once-in-a-career-if-you're-lucky kind of experience," Abrams says. "At this point in my career and Via's growth story, I feel very vindicated for making these particular life choices."
When Via started to expand, so did Abrams's legal team. She built a majority-female legal department of five lawyers and two legal operations professionals. Abrams recently signed an open letter to law firms written on behalf of 170 general counsels calling for more diversity in the law landscape.
"At Via, we think a diverse work group makes our company stronger," Abrams says. She considers the team she has built one of her greatest accomplishments.
Via's legal team works to do more than many traditional law departments, and Abrams says her team's commercial prowess is what sets it apart. "We don't just want to be the 'Department of No,'" Abrams says. "We want to be a driver of revenue and a means of turbocharging our business while evaluating risk appropriately."
Those diverse revenue drivers include a recent partnership with Los Angeles County Metropolitan Transportation Authority (LACMTA) to help get patrons to and from train stations more easily. Those public transit deals aren't exclusive to the United States. Via has also partnered with transit authorities in Singapore and launched private sector partnerships in Japan and Brazil, among many others. "We want to continue our efforts to partner with governments and transit providers around the world to really create opportunities to extend the public transit infrastructure through the intelligent deployment of technology," Abrams says.
Abrams's previous experience has come in handy when dealing with the increasingly complex regulation of the ride-share community. She spent seven years at the firm Fried, Frank, Harris, Shriver & Jacobson handling white-collar criminal matters, civil litigation, securities litigation, and internal investigations.
"It's not that common to have a general counsel who has a litigation and investigations background," Abrams says. "I worked very closely with regulators and government agencies and developed a skill set for interacting with them that I think has served me well at Via, because the ride-sharing industry is sort of a patchwork of regulations at the local, state, federal, and now international level."
Lisa Bebchick, a litigation and enforcement partner at Ropes & Gray, who has worked with Erin since she started her career in private practice and is a mentor to her, remarks that "Erin has transformed herself from a white-collar litigator to an outstanding general counsel tackling all types of challenges and legal matters. She is extremely quick on the uptake and has great practical judgment, which has served her well at Via. It has been rewarding to see Erin contribute to Via's rapid growth from its infancy and to see the incredible legal team that she built around her."
Along with developing new public sector partnerships, Via is working to move into smaller cities, suburban areas, and other microtransit opportunities that connect people to first- and last-mile solutions, thereby bridging the gap for customers situated at inconvenient distances from public transit. They're also piloting autonomous technology.
Jumping from banking compliance to a ride-sharing start-up has offered Abrams experiences and opportunities that very few people with her background have. Abrams says she never imagined she would be uniquely positioned "to help build and scale a company and be at the forefront of the legal and regulatory, compliance, and policy issues" that surround the burgeoning ride-sharing industry. She notes, however, that "it has been a great ride."