Karina Tiwana knows that victory isn't something one can achieve alone. As general counsel, vice president, and secretary of North America at Alcatel-Lucent Enterprise (ALE USA Inc.), she doesn't just rely on her close-knit legal team to mitigate risks—she brings mid-level and upper level managers from across the company into the effort as well.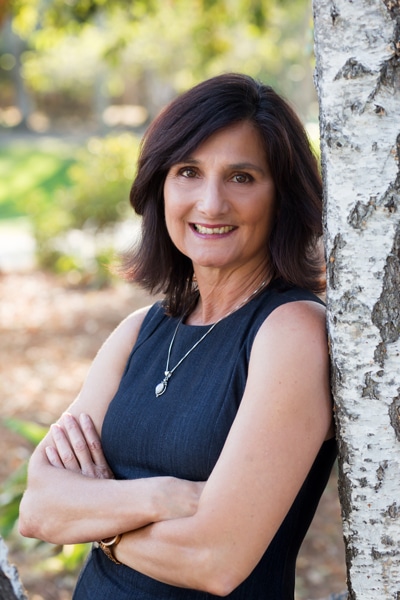 A veteran of the US Air Force, Tiwana decided to pursue her law degree at Lincoln Law School of San Jose, which allowed her the flexibility to take night classes while working as a paralegal at a litigation firm in Palo Alto. To this day, she remains proud of her alma mater and its consideration for prospective lawyers who need to take classes outside of a normal daytime routine. "These people already have careers," she notes, "or, maybe they are mothers, or are learning English as a second language."
Lincoln gave Tiwana the confidence to actually see herself as a lawyer, she says. That confidence, as well as the "incredibly kind" group of classmates and staff she met at Lincoln, propelled her through strategic positions at eMeter Corporation, Lucent Technologies Inc., Alcatel-Lucent, and now Alcatel-Lucent Enterprise.
A global provider of cloud services and solutions, enterprise network, and communications, ALE is known for its rich one-hundred-year history in technological innovation—and as general counsel, one of Tiwana's official jobs is to help protect that innovation by leading the company's intellectual property litigation management. But to Tiwana, the role—and mission—of a general counsel is far more complex than that.
It begins with support for her legal team and the business people that must also participate in legal matters as stakeholders to make the company successful. "It's my job to take notice of the folks on the team. It's not about taking the glory upon myself—it's the team that accomplishes the mission; there's no glory alone," Tiwana asserts. "None. If you don't recognize your team, how are you going to get anything done? Well, you're not."
People join companies and leave bosses, Tiwana says, so she strives every day to be the kind of boss that she would want to work for. Personally, she's found that kind of boss in Michel Ozanian, VP and chief legal and compliance officer of Alcatel Lucent International. "The only reason I took this job is because of Michel," Tiwana says. "When I started my law department here at ALE USA, it was thrilling, but I wanted to make sure that if I took on a job like the general counsel role, the boss would be someone I cared about, someone who respected me, and that I respected and liked as a person."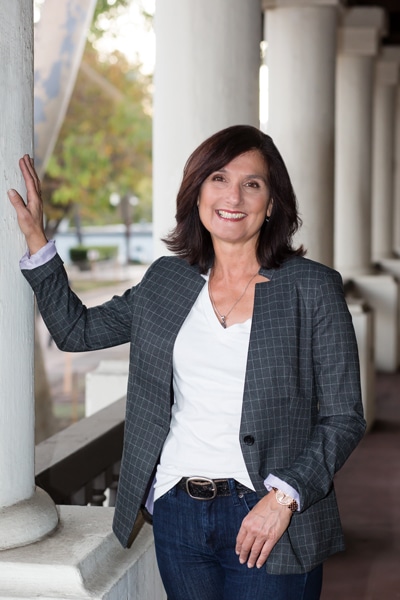 According to Tiwana, having a boss like Ozanian is crucial for a demanding job like general counsel—not because of the legal scope of the position, but because of "soft risks" that all too often go unnoticed.
"The legal technicalities, the knowledge, and the skills that are required for the position, those aren't that hard," Tiwana says. "They're fairly easy to manage, especially with the many years of diverse experience I have and tools like Bloomberg Law. What may look easy but really isn't is managing the soft risks, the difficult-to-navigate risks like personality risks, people risks, and corporate political agenda risks."
Those risks are incredibly complex, sensitive, and often difficult to explain, Tiwana notes. Not only that, but they frequently come into direct opposition with one another, such as when the company's goals contradict the legal department's position or recommendation.
"In those moments, I have to explain to all sorts of different audiences what's best for the company from my perspective," Tiwana explains. "I have to become a business partner, a finance partner, a human resources partner, and a sales partner. But the real question is, how do you do that effectively?"
To Tiwana's mind, it starts with simply getting out of your chair. "Go and talk to people," she stresses. "Meet the people. Be yourself, bring your authenticity with you. When you genuinely empathize with that person's position, you're irresistible to them."
Of course, this doesn't mean that you have to agree with everyone. "I butt heads with people all the time," Tiwana laughs. "But now, for example, if something changes in my world that impacts the financial side, I don't have a hard time justifying it to our CFO because she trusts me and is likely fairly versed herself in the aspects of any legal issue that would impact finance—I have learned about her world and educated her about mine, and we communicate constantly about what's going on because overcommunication eliminates any unwanted surprises."
When you make this effort to truly engage with people, you don't just get support for your argument or position, Tiwana says. You get "point people"—people with influence and a voice within the company who will have your back and help you raise your voice, too.
"I've got plenty of quarterbacks," Tiwana says, "and partnering with them gets us results."
---
Global Immigration Partners: 
"Congratulations to Karina! It has been our privilege to work alongside ALE and the team for over four years as your strategic partner in bringing in, transferring, and retaining foreign talent."
—Danielle, Jim, and Ron Gotcher.