In many ways, Julie Hopkins's twenty-year evolution at global specialty chemicals company Ashland is the inverse of the growing specialization of her employer. As the company has narrowed its focus from having its hand in virtually every step of crude oil refinement—from asphalt to petrol to lubricants to fine chemicals and their distribution—to being a premier name in the specialty chemicals space, Hopkins has become a much more effective generalist and collaborator, conscious of the intricate interplay between employer and employee, individual employees, and counsel and advisor.
The senior group counsel and chief privacy officer says that growth on her own part was easier to achieve when she realized that the only thing inconstant about the inevitability of change was the rate of it. "We've gone from laws that have been debated in Congress for decades to almost total sea changes in the span of twelve to eighteen months," Hopkins says in a soft drawl. "I'm not sure where everything is going, but it sure is interesting to be a part of it."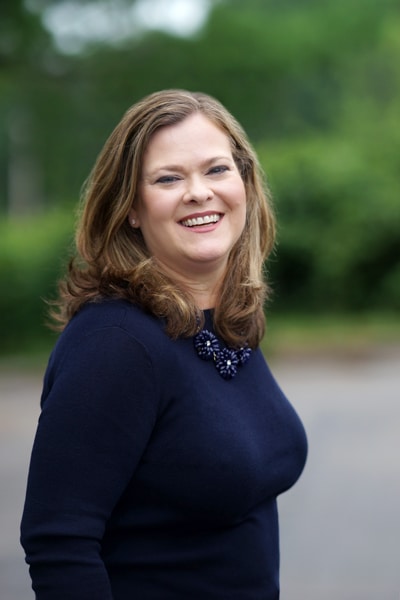 Hopkins came in-house at Ashland in 1999 and was required to "grow up" in her role almost immediately. "I'd been there barely a year when we had to undergo a significant OFCCP (Office of Federal Contract Compliance Programs) government audit," Hopkins says. "When you talk about needing to take a deep dive to understand your organization, that process really helped speed me along." The audit's findings were ultimately very positive for Ashland, and the chance to work face-to-face with C-suite executives was incredibly informative for the new in-house counsel.
While Hopkins says her development was significant, she admits that her capacity to handle stress on the job could, at times, be a serious challenge for her. In the first eight months of 2009 alone (and with the Great Recession in full effect), Hopkins helped integrate a major acquisition the company had done the previous year, designed a furlough program with HR that ultimately saved the company $29 million, fielded a request for a second OFCCP corporate management review audit by providing so much information at the desk-audit stage that the OFCCP decided subsequent follow-up wasn't necessary, and last—but certainly not least—gave birth to twins.
While the stress of 2009 would have been enough to rattle the most seasoned in-house counsel, it wouldn't be the defining test for Hopkins. That came a few years later, the day before her daughter's third birthday, when the lawyer found out her daughter would have to undergo treatment for cancer. The trying experience of her daughter's surgery and follow-up treatment transformed Hopkins's outlook, and she returned to work with a new mind-set. "I came back with a much better understanding of what it's like for employees who have demands outside the office that they just can't drop the ball on," Hopkins says. "I also came back with a much stronger ability to manage, prioritize, and just be the voice of calm."
Hopkins quotes Kipling when remembering the best advice she ever received from a friend, a bankruptcy judge, who had seen ordinarily rational people become unhinged once money became involved. "'If you can keep your head when all about you are losing theirs . . . '" Hopkins remembers with a laugh. "I always try to be the most reasonable person in the room."
Hopkins says this approach has made her a better lawyer, a better wife, and a better mother. "You just have to take a step back and realize how quickly everything can change. In the midst of change, often the best contribution you can make is to be a steadying influence—a voice of reason and a good advisor."
That can be a more difficult proposition, she admits, when the nature of in-house work means representing not just the company but its people as well. What does this balancing act require? "You have to be willing to open yourself up and hear from absolutely everyone involved," Hopkins says. "I'm not here to be a rubber stamp or a contrarian. Ashland's corporate motto is 'Always Solving,' and asking the right questions to get to the fundamental issue is what allows you to offer the best advice that you can."
The senior counsel says that she hopes her decades at Ashland have given the company as much as she's gotten from it. "I was a Girl Scout, and one of our rules is to leave a place better than you found it," Hopkins says. "I hope that one day after I'm gone from Ashland, there will be some things that are better because I was here."
***
Dinsmore & Shohl LLP:
"Julie's insightful and expansive mind for legal knowledge and concepts makes her a true partner and collaborator who always delivers. We continue to be appreciative of her leadership and look forward to working with her for many years to come."
–Chuck Roesch and Colleen Lewis, Partners
***
Tsibouris & Associates:
"Julie uses her expertise to creatively facilitate and promote her client's objectives. By staying informed about current legal trends, she succeeds at properly balancing her client's priorities with industry-specific legal requirements."
–Dino Tsibouris, Attorney, CIPP/US