Being a teenager is difficult enough under ideal circumstances, but Johane Domersant had an extra challenge thrown into her teen years: she abruptly and unexpectedly moved from her home country of Haiti to the United States, which left an indelible mark. "I had to learn to navigate the subtleties of a culture and country that weren't my own," she recalls.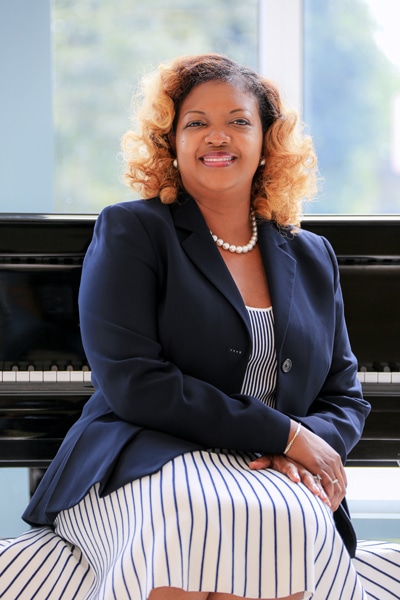 Now the senior director and assistant general counsel at the transportation and logistics company Ryder System Inc., Domersant has turned the lessons she learned during that trying time in her life into a professional asset. "That experience has served as the perfect backdrop to meeting the diverse needs of different internal clients and our different business units," she says. The experience taught her adaptability, which Domersant has made a hallmark of her practice and the foundation for her role at Ryder.
According to Domersant, in-house counsel is an optimal fit for her skill set. "My role is to support the business achieving its objectives, and as the business continues to expand by leaps and bounds, I really have to adapt, and do so rapidly," she says. "That adaptation takes many forms: learning the impact of growth on the business, working to become a subject matter expert in new industries we're entering, and learning new areas of the law." The lawyer says that due to the varied nature of her work, no two days have ever seemed the same.
While providing sound legal advice is the most obvious part of her job, Domersant brings much more than that to her role. "You can't be the type of person that is solely looking at an issue from a legal perspective," she says. "You have to look at the larger picture and ask questions of the business to understand what the larger impact is and what the larger business goals are."
Being able to see the big picture is precisely why Domersant went in-house in the first place. She also spent several years in private practice, and says that being only one component of a larger conversation could be frustrating. "I was seldom satisfied limiting my engagement with a client to just the matter at hand," Domersant says. "I was always inquisitive to the partners I was working with about how my limited piece fit into the larger business interests of the clients. My lean into in-house counsel was natural because of that exact inquisitiveness."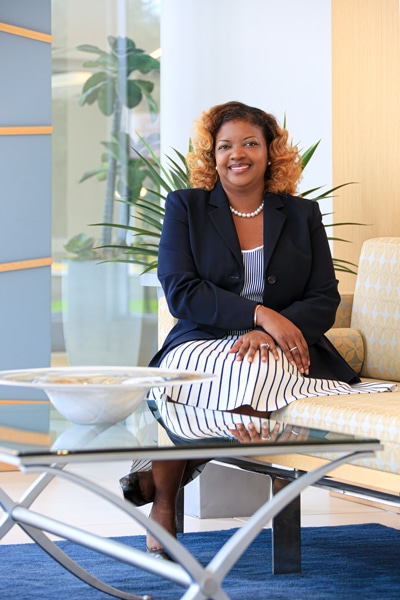 The AGC says she knows she's adding value to the organization when she takes a call from a business leader asking for advice. Not legal advice. Just advice. "My objectivity and the way that I look at an issue looks beyond the legal impact or risk analysis," Domersant says. "It's really looking at all the pieces of the puzzle together."
Domersant took an interest in the business side of things at Ryder within her first few months at the company, volunteering to work a night shift with a Ryder delivery driver to become more familiar with the industry. "It's late and there are deadlines associated with making deliveries for the next day," Domersant explains. "I wanted to understand those pressure points." She spent the night talking with the driver about his work and his family, and got constructive feedback from him on how Ryder could improve. "I came out of that shift with kernels of wisdom I use every day," she says.
On the employment law side, Domersant has taken an active role in the 2018 acquisition of MXD Group by Ryder for $120 million. "A critical component of successful acquisitions entails the successful integration of what I would call "post-acquisition activity," Domersant says. "You want to be able to ensure the acquired entity and its personnel aren't feeling siloed and are rapidly viewed as one Ryder."
In the expanded legal department, that means making the integrated business feel served just like the rest of Ryder's internal clients, partnering with the new business to help them grow their own business lines.
Regardless of the client, Domersant believes that her focus on active listening is vital for success in her continually expanding roles. "A lot of lawyers can be accused of talking too much and of only offering up problems, not solutions," she says. "If you're not actively listening to find out the ultimate driver and the solution the business wants to achieve, you're never going to help the business." Domersant takes her role as an advisor so seriously that her goal is to see "legal" dropped completely from the term "legal advisor" and to be an enabler of business success at Ryder.
---
Constangy, Brooks, Smith & Prophete, LLP:
"We are privileged to work closely with Johane as outside counsel. Johane has a unique ability to both grasp and manage complex legal issues and relate to employees and executives at every level."
 –Teresa Bult & Maureen Knight, Partners