For Honeywell International, the past twenty years has been an era of significant transformation. Long known as a manufacturer, the company has expanded into industrial software, investing in new and innovative forms of technology. Meanwhile, it's tripled the value of its stock while completing dozens of acquisitions and divestitures.
Greg Ansems, chief intellectual property counsel of Honeywell Building Technologies, has been pivotal to that transformation. Since joining the company in 2002, he has helped drive Honeywell's intellectual property (IP) culture across both new and existing businesses, navigating acquisitions while helping build it into a global organization operating in over one hundred different countries.
Looking back on his eighteen years at the company, Ansems recalls something that Honeywell's general counsel often told him: that a bored attorney is never good for business. "In the time since I've been here, I've never been bored," Ansems says. "Being able to advise a company on these cutting-edge forms of technology is exciting and also a constant challenge; it never gets stale."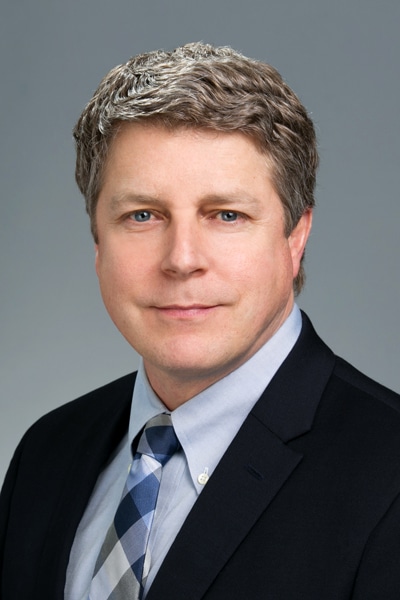 Ansems began his career in the midst of the late-90s dot-com boom, working with Qwest Communications and Merchant & Gould on internet-based IP—including one memorable case representing Venus Williams against a domain squatter. As that era drew to a close he began looking for ways to transition to a more technology-focused company, and was attracted by an offer from Honeywell, which was then located in his home city of Minneapolis. Honeywell had merged with AlliedSignal a few years earlier, and a planned merger with GE had recently fallen through, which had left it with gaps in management. As the company worked to increase efficiency and re-establish itself in the market, Ansems saw an opportunity to lead in those areas.
"The immediate challenge was to figure out how to provide levels of IP support on a much more efficient basis, while also trying to re-establish Honeywell in better and better industries," Ansems says. In his first year alone, he was able to help steer that growth, working on a major divestiture alongside several new technology-driven acquisitions.
Over the years, Ansems has not only handled more than fifty divestitures and acquisitions, but also become well-versed in the ways that new technology affects IP laws and culture. "As you go from a manufacturing world to a software world, the barriers to entry are much lower, and the opportunities are much greater," Ansems says. "To protect a company's IP, you have to stay up with the changes in the law and in different countries, and you also need to stay very much on top of what your business is doing."
Ansems's savvy has led to some notable victories over the years, particularly as Honeywell has increasingly faced challenges from nonpracticing entities (NPEs). In one case that was filed by an NPE in eastern Texas seeking hundreds of millions in damages, Ansems was able to obtain the first ever summary judgement dismissal via a patent claim construction hearing before a federal judge. In 2012, shortly after the passing of the America Invents Act that redefined patent law, Ansems made Honeywell one of the first companies to file an inter partes review (IPR) to successfully invalidate a patent.
"As you go from a manufacturing world to a software world, the barriers to entry are much lower, and the opportunities are much greater."
Ansems says one of the keys to being a successful in-house IP counsel is to leverage your network, know your technology, and always treat adversaries with respect. "The IP legal community is relatively small and very sophisticated," says Ansems. "By treating all with respect, you are better able to leverage your network and knowledge to help drive successful outcomes." Ansems has leveraged his network and technology knowledge to obtain dozens of favorable settlements and mutually beneficial cross licenses including negotiating a cross-license with Google in 2016.
"Since Honeywell is constantly acquiring new companies, it's always this constant learning process," Ansems says. As Honeywell has expanded into the global market, particularly China and India, Ansems has worked to build diverse IP teams to help support the company—often by consulting with local firms. His knowledge of foreign IP laws also recently helped Honeywell defeat an NPE in Germany and force that NPE to pay Honeywell's attorney's fees.
Honeywell is currently making strides in rapidly-evolving areas of technology—particularly in artificial intelligence (AI), data protection, and cybersecurity. With AI, Ansems notes that the company has built expertise to best protect its investment in AI and software throughout the world. And as more and more companies experience data breaches that result in the theft of critical information, Honeywell has invested in cybersecurity technology. "We have services now that help companies to be protected, whether in their commercial buildings or to help them better secure their networks," Ansems says.
While these advances bring with them new IP challenges, Ansems is confident that Honeywell will be able to handle it. He's excited, too, to be at the forefront of some of the most cutting-edge forms of technology in the world. "When I first started, very few people had cell phones; now everything is connected," Ansems says. "Honeywell's products and services match what people are doing in the real world."
---
Kirkland & Ellis:
"Greg brings the combination of a wealth of IP experience and a practical, business-minded worldview to all of his matters. From supplier disputes to bet-the-company litigation, Greg delivers creative solutions and meaningful value to Honeywell." 
–Gregg F. LoCascio, Partner