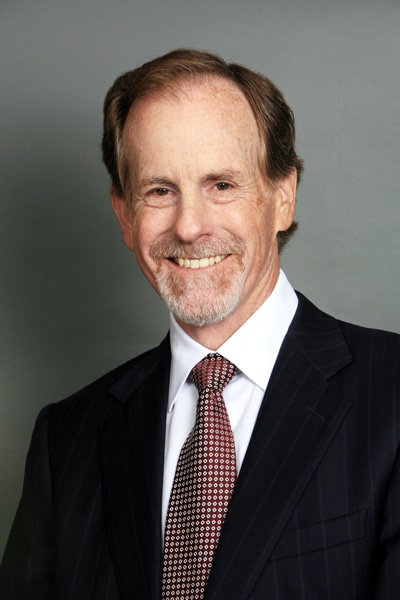 During the mid-1950s, a South Carolina-born United States Marine officer taught his son, William C. Callaham, the morals and values of a Southern gentleman. He's since carried those values into the courtroom. "Honesty, a handshake, and your word are so important, and in the practice of law, reputation is everything and your word is everything," Callaham says. "That's the way it should be."
On numerous occasions, after litigations, Callaham has received praise from juries for his professionalism. An unprofessional lawyer reverts to arguing, name-calling, and disrespect, and their performance results in numerous objections. Callaham sees such tactics used all too often, and in his view, they bring shame to the honorable practice of law. When lawyers are ethical and civil, there's no need for objections, and litigation can be quite pleasant, juries have told him.
Professionalism within the industry even allows lawyers from opposing sides to befriend each other, and during Callaham's first nineteen years as a defense attorney, one such opponent was plaintiff attorney Daniel E. Wilcoxen. After Callaham switched to the plaintiff side, the two attorneys partnered in 2010, and today they run the successful law firm Wilcoxen Callaham LLP.
Based in Sacramento, California, the firm handles plaintiff cases related to product liability, personal injury due to automobile accidents and dog bites, medical negligence, and other professional-liability work. Callaham prefers medical-negligence and malpractice cases, and what makes him so successful is his keen interest in the sciences. In fact, Callaham holds a BS in mechanical engineering from San Diego State University. After graduating in 1970, he relocated from his hometown of San Diego to West Palm Beach, Florida, and took an engineering job with Pratt and Whitney Aircraft, a United Technologies Corporation company that designs, manufactures, and services aircraft engines and auxiliary power units. After thirteen months in research and development, working on jet engines for F-14 and F-15 fighter planes, Callaham found the work lacked intellectual stimulation, and he sought a way out.
His decision to change careers and return to California came when his neighbor suggested he pursue law, and not long after he was accepted to the McGeorge School of Law, at the University of the Pacific. He received his JD in 1974 and began practicing law, defending insurance companies and major corporations.
His career change was the best decision of his life, he says, and it has brought him even more satisfaction since he switched from defendants to plaintiffs. "On the plaintiffs' side, when I do a good job, get a good result, and win a case, oftentimes it changes somebody's life, and that gives you a much better feeling about what you're doing than saving some major corporation or insurance company money," he says.
His external partners have been pleased with the course of his career as well. "As a settlement consultant, I've been able to see William's talents and know his integrity very well," says Noah S. A. Schwartz, CSSC, a settlement consultant for the offices of Noah S. A. Schwartz at Ringler. "His long and successful career is a testament to his honesty, collaboration, and superior performance."
Among Callaham's high-profile cases as a plaintiffs' lawyer is Stewart v. Enloe Medical Center, a 2011 medical-
malpractice case that resulted in the highest amount awarded in a verdict in California's Butte County. The amount awarded was $3,016,389, which Callaham says didn't matter to the client. What mattered to her was the surgical error that caused the death of her fifty-year-old husband. The client did not make a settlement demand; instead she wanted changes to be made to the hospital's practices and protocols that contributed to her husband's death. "I still remember when the verdict was being read by the clerk," Callaham says. "The jury's verdict was question by question, and all my client wanted to hear was the answer to the very first question, which was whether or not the hospital was negligent. The answer was yes."
It's moments like that that make Callaham's work worth it, and it puts the work in line with the gentlemanly values that have always guided him. "It's so much more rewarding," he says, "to be representing people against corporations, hospitals, and doctors."
Photo by Gerry McIntyre Photography
Callaham, the Adventurer
William C. Callaham has been a member of the American Board of Trial Advocates (ABOTA) since 1984 and served as its national president in 2008. One of ABOTA's primary missions is to advance the legal field's standards of integrity, civility, and ethics. The organization has a vast array of national and international educational programs for high school students, law students, teachers, and young professionals, and it has other programs for journalists in which they can learn more about reporting on legal matters. In addition to attending national and international board meetings three times a year and contributing to ABOTA's educational programs at the conferences, Callaham has developed a reputation for being rather daring during the organization's international annual conferences. Here are just a couple of his past stunts.
Toro, Toro
In Spain, in 2013, Callaham jumped into a bullfighting ring and faced down a bull for twenty-five minutes. Both he and the bull emerged unscathed.
One, Two, Three, Jump!
Early in his time with ABOTA, on a trip to Zimbabwe, Callaham took a bungee-tethered plunge off a high bridge—the Victoria Falls Bridge, to be specific, which overlooks one of the largest sheets of falling water in the world.
Expertise Spotlight
Having joined Ringler in 2008, Noah S. A. Schwartz, CSSC is an accomplished settlement consultant who heads Ringler's Sacramento, Fresno, and Reno offices in California and works closely with the team at Wilcoxen Callaham, LLP.
As a settlement annuity expert, Schwartz designs and presents structured settlement proposals and helps injured parties understand the guaranteed tax-free benefits of each structure plan. Related responsibilities include preparing present value analysis to assist in determining claim value and attending settlement conferences, mediations, court hearings, and other settlement forums. In addition, Schwartz prepares the documentation necessary to finalize structured settlements, and he reviews files on-site to determine structured settlement potential for clients.
Schwartz's focus is designing structured settlement annuity packages for people involved in personal injury, wrongful death, and workers' compensation cases, as well as building and maintaining client relationships with attorneys and insurance professionals.