Paul Matiasic painted houses with his father, an Italian immigrant, during the summer and on weekends. Looking back on the fruit of their labor at each day's end proved a formative experience for him, and he's since carried the drive to make a proven impact into his work as an acclaimed trial attorney at the Matiasic Firm, PC, the law firm he founded in San Francisco. "It's important for lawyers to find that area of the law where they can truly see a change from inception of their representation to the conclusion—a change in having made the client's life better, a change having effectuated some type of societal or systemic change," he says.
Today, Matiasic paints better futures for society's most vulnerable individuals. His firm, opened in 2007, has garnered multiple seven-figure verdicts and settlements for clients throughout California dealing with catastrophic personal injuries or the wrongful death of loved ones. The cases he selects and prosecutes are often dismissed by other firms as too difficult, and they run the gamut from sexual abuse to medical malpractice, motor vehicle accidents, premises liability, and product liability.
For example, one evening Matiasic sat down with his wife to watch the ten o'clock news. A twelve-year-old girl had been struck by a car and killed just a couple of blocks from her house while riding her bike home from school. Two weeks later, Matiasic sat in the living room with her grieving parents, as their advocate. Subsequently,  a fifty-five-page traffic-collision report prepared by the local police department blamed the accident on their child. After a year and a half of forensic investigation, Matiasic's team demonstrated that it was the fault of the driver, in conjunction with a dangerous condition of public property, vindicating the girl's family and giving a voice to the victim.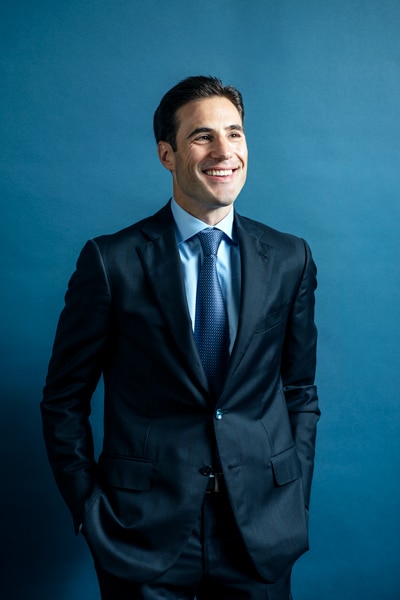 "The counselor part really comes into play because we're more than just lawyers," Matiasic says. "It's a gift to have the internal fortitude, the empathy, and the legal acumen to help people during their darkest hour."
Matiasic didn't begin his career working on such cases. Instead, he got his start at a large national law firm, helping billion-dollar companies save millions of dollars. When another law firm contacted him and offered an opportunity to become a partner at the firm, which only represented defendants, he turned it down.
Matiasic's intellectual curiosity and desire to represent both sides of the courtroom inspired him to open his own hybrid firm. Over time, it became clear that his team's true bailiwick was seeking civil justice for victims of negligence and abuse, so it began exclusively representing plaintiffs, and it still does so today.
"We provide the highest-caliber representation to people who wouldn't necessarily have those type of lawyers in their Rolodex to try to level the playing field," Matiasic says. "It is difficult yet exponentially more rewarding to help people who call you after one of the worst things possible has happened in their lives."
Matiasic has found success with this approach. The National Trial Lawyers organization routinely ranks him on its "Top 100 Trial Lawyers" list, and the National Association of Distinguished Counsel includes him in the top 1 percent of lawyers in the US. He earned his JD at the Pepperdine University School of Law while also studying international and European Union law at Oxford University, and he applies his world-class expertise on a personalized scale at the Matiasic Firm to secure groundbreaking victories for plaintiffs.
For example, his team secured the largest wrongful-death jury verdict in the history of Madera County, California, after a thirty-one-year-old mother of four children was killed when a car cut off the motorcycle she and her husband were riding on a particular stretch of roadway known for accidents. The husband, severely injured, struggled to make ends meet on a one-parent salary, and he and the kids were in danger of losing their house when, after five weeks of trying their case against the State of California, for dangerous condition of public property, Matiasic's team was successful.
He approaches each case like a chess match, and his team maps out strategies ahead of time to anticipate any roadblocks from the defense. "We pride ourselves on turning over every single stone," Matiasic says. "We chase down every lead and investigate every angle to make sure that the mosaic we put to the jury or judge is as complete and as vivid as possible."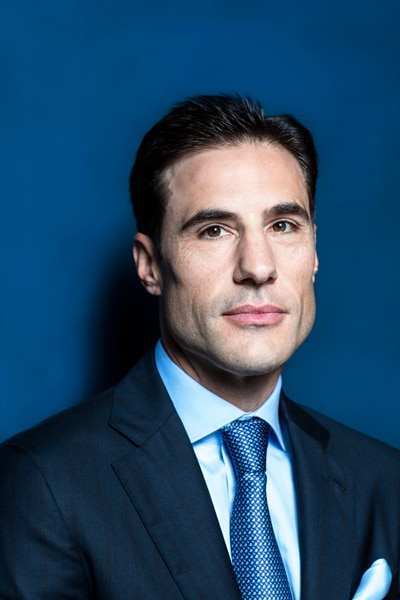 Sexual abuse cases in particular require additional levels of accuracy and specialization. "You can't put up an X-ray in front of a jury and be able to articulate the injury in black-and-white terms," Matiasic says. "With many cases involving sexual abuse and assault, the injuries are more opaque."
In the wake of the #MeToo movement and the greater societal attention on sexual misconduct, Matiasic's phone is ringing off the hook. "Our practice mirrors the greater social consciousness that has arisen relative to the pervasiveness of the problem of sexual abuse and sexual assault," he says. "We feel very fortunate to be advocates for these brave victims—to help them along the cathartic process of standing up to their perpetrators and to the institution that allowed it to happen."
Matiasic turns down 95 percent of the cases that come across his desk, so he looks for the potential victories that are likely to produce the greatest systemic change. For example, his firm's cases involving sexual abuse by massage therapists helped lead to positive institutional safeguards to make sure such therapists are properly vetted.
Matiasic also points to another significant case, in the Evergreen School District in San Jose, California. His team demonstrated that former teacher Craig Chandler was guilty of engaging in lewd acts with five young girls, in 2012. And, the principal was convicted of a misdemeanor for her failure to report possible sexual abuse to authorities.
"I feel very good about the work that we did in that case because we ensured that no child ever has to be subject to this type of inappropriate sexual conduct," Matiasic says. "If you are an institution, a school district, or a corporation that sticks its head in the sand instead of sounding the alarm, we're going to hold you to account."
Photos by Gillian Fry