Baseball has been a presence in Tanya Fickenscher's life since at least 2001, when on a second date with her now husband, the two went to a Brooklyn Cyclones game. But, she has come to more fully appreciate the game—especially what it means to its fans—since she joined Major League Baseball (MLB) as vice president and deputy general counsel in 2015. "The history of the game and the vibe you get at games—that's special and unique," she says.
A big part of her job is protecting the game's fans from unauthorized memorabilia. And, as MLB moves more of America's pastime online, offering games via streaming and merchandise through official websites, determined crews of counterfeiters are following suit, offering fake products on online marketplaces, social media, and counterfeit websites. "It's a significant problem, a global problem that is also faced by the pharmaceutical industry, the luxury-goods industry, and the auto industry, to name just a very few—you name the product, and it can be and likely is being counterfeited," Fickenscher says.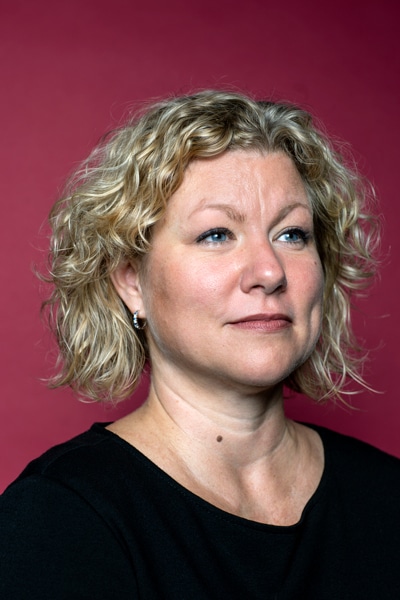 For MLB, what's most often counterfeited are caps and jerseys, but that's not all. The league has a large global licensing program, with thousands of items branded with MLB's or one of its clubs' trademarks. Fans can buy everything from Dodgers onesies for newborns to Yankees nail polish and Cardinals cell phone cases for teenagers to Red Sox jewelry and Diamondbacks golf bags for parents and grandparents. "If we or our licensees sell it, then the counterfeiters likely do as well," Fickenscher says. "They go where the market is."
MLB dedicates significant resources to fighting counterfeiting because it can cause real and great harm. According to the Organisation for Economic Co-operation and Development, there is, circulating globally, roughly half a trillion dollars' worth of counterfeit goods. Trade in such goods adversely affects employment by taking away jobs from those who make, market, and sell legal merchandise, and it negatively impacts local businesses selling legitimate merchandise. Beyond such economic costs, though, what's perhaps most important to MLB is preventing counterfeiting from harming fans. "The quality of counterfeit product is generally very poor and could even be harmful," Fickenscher says. "The last thing we would want is for one of our fans to wear a counterfeit shirt that shrinks after one wash or that gives them a rash. We want to look out for the safety of our fans and help law enforcement go after criminal activity, which selling counterfeit product is."
As part of its enforcement efforts, the league is a member of the Coalition to Advance the Protection of Sports logos (CAPS), an alliance composed of the four major professional sports leagues and IMG College Licensing. CAPS was formed in 1992 to coordinate and centralize trademark protection and enforcement for its members, both civilly and criminally. "We work jointly because counterfeiters often sell counterfeit product of other leagues when they sell MLB counterfeits," Fickenscher says. Through CAPS, MLB and the other leagues conduct law-enforcement trainings, send cease-and-desist notifications, conduct raids of suspicious organizations, and bring litigation. "We dedicate significant resources to make sure we are doing as much as we can," Fickenscher says.
MLB also conducts significant enforcement on its own, through its in-house legal team, outside counsel, and investigators. "As part of our anticounterfeiting efforts, we train local law enforcement to conduct ballpark enforcement during our jewel events"—the All Star Game and postseason games, including the World Series—"and our agents walk around with local law enforcement to keep the area clean," Fickenscher says.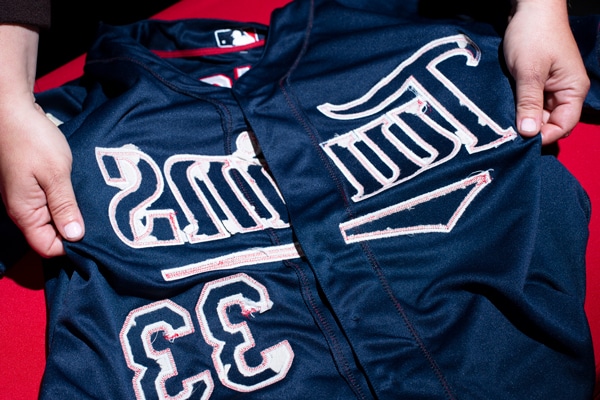 She herself has helped with such walk-arounds, though she had a lot to learn at first. During the 2015 World Series, she patrolled the area around Kauffman Stadium, home of the Kansas City Royals. It was a cold, rainy day, and she wore a bright red raincoat. "People could see me, supposedly undercover, and I stood out like a big red thumb," she says, laughing. "The undercover cops called me a Little Red Riding Hood." She has since purchased less noticeable outfits.
Fickenscher also works with outside investigators who scour the internet and brick-and-mortar operations; MLB will then send cease-and-desist letters. "We can't be everywhere at all times," she says. "Our investigators often get tips and work with local law enforcement" to put a halt to the counterfeiting. Online, MLB participates in the removal of hundreds of thousands of listings offering counterfeit product on online marketplaces, social media, and counterfeit websites designed to look like authentic MLB websites. "Again, it is important to us that we do what we can to protect our fans from being duped into buying what they think is authentic product but is really counterfeit," Fickenscher says.
Her career has made her well suited for such work. The 1999 graduate of William and Mary Law School worked in IP and computer law for private firms right after graduation, and then she went in-house with pharmaceutical giant Bristol-Myers Squibb (BMS). "My skill set is really well adapted to being in-house," she says. "I like partnering with the business, where you have a one-on-one relationship with other departments and feel more like part of the team. That is important to me."
She rose to the position of chief trademark counsel at BMS, and she went on to become head of the trademark division for pharmaceutical rival Sandoz because it allowed her to live abroad, in Germany—an experience she wanted for herself, as a first-generation German American, and for her husband and two small boys. After four years in the Munich area, though, they were ready to return to the US, and MLB drafted Fickenscher onto its team.
Since then, she's overseen some memorable busts of counterfeiters. During last year's World Series, her team found an unauthorized silk-screen printing operation in Los Angeles. "We confiscated several hundred shirts, but the larger significance [of the bust] was taking important parts of their printing apparatus," she says. Her team also recently seized about 27,000 caps in South Africa, about 18,000 caps in Bulgaria—"of all places," she says—and 19,000 caps in China.
Of course, as soon as one counterfeiter is taken down, others pop up. "It can be a bit of Whack-a-Mole," Fickenscher admits. "It requires a certain amount of fortitude and knowing you are fighting the good fight and doing it in the best interest of many people—most importantly our fans."