Over the course of his many years in both law and business, Jamal Edwards has learned that any new company's future is dependent on its culture.
"The culture and the tone of any organization drive its success or failure," Edwards says. "If you're consistently transparent, people respect that and they'll operate in a transparent way. And, in a culture of meritocracy, a person will do their best, and people will respect that and give that back."
Setting that tone has been key at his rising new firm, Edwards Maxson Mago & Macaulay, whose lean and focused approach is making waves in the legal industry. Edwards founded EM3, as the team-oriented organization is more commonly known, with four attorneys he'd previously worked with at other firms. EM3 began with an innovative new approach: to bring the talent level of major firms to clients while driving down costs and rates through a nonhierarchical, low-overhead model focused on value and experience, not brick and mortar.
"We're not hiring a bunch of lawyers just for the sake of having those numbers," Edwards says. "We're hiring lawyers with whom we've actually practiced law or have prior professional experience, so that we already know their skill set, client relationships, and respect for partnership."
Edwards's entrepreneurial instincts date back to his beginnings working in corporate America—a trait he shares with nearly all his EM3 partners, who have worked in places such as Proctor & Gamble, CVSCaremark, and a national life insurance company. After spending some time as a manager and director of the debt-collection division at Equifax, he studied at University of Michigan Law School and later turned his focus on IP law and patent litigation. From there, he worked as corporate counsel at IBM, serving on its board of advisors after only a short period of time. Then, he joined the Chicago firm Kirkland & Ellis LLP, where he made partner and earned a reputation for being able to resolve difficult patent cases and negotiate sophisticated technology-driven acquisitions.
When he later decided to expand his career path to add consulting work and public speaking—in part to have the freedom to chart his own course—his now partners reached out to him to express similar goals and their commitment to supporting him in building a firm that allows its lawyers to explore other entrepreneurial and civic activities. All had experience working in large Am Law 100 firms, and they also realized that cutting down on the associated overhead costs and greater percentage cuts typically taken from partners by larger firms could help them serve both their clients and their attorneys in a more value-added way.
From the beginning, EM3 was designed to be relationship-based. "Everyone who has come in so far has come in through a preexisting relationship; no one has been randomly recruited or taken just because a headhunter sent them to us," Edwards explains. Doing this has cut down on friction because everyone is already familiar with one or more of EM3's partners. As a result, all attorneys at the firm trust and feel comfortable handing cases and deals off to one another, which also lets clients know that they can come to EM3 with any issue. "Most businesses know that the client is hiring a lawyer, not a law firm," Edwards says. "Here, the client knows each of our lawyers has their best interests at heart, because we're entrepreneurs and businesspeople ourselves."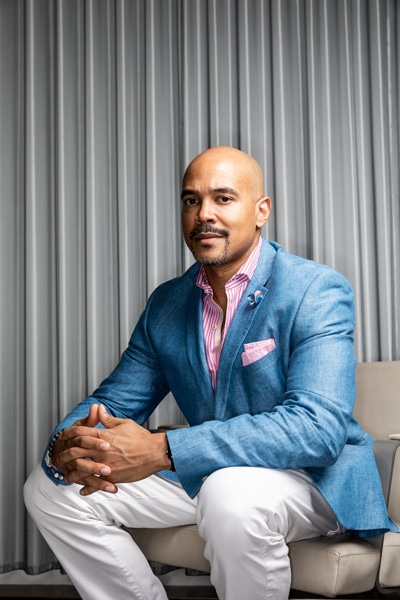 They were also able to drive down costs by using a relatively low-overhead infrastructure that also supports work-life balance. Though EM3 has offices in cities across the US—including Chicago, New York, Dallas, Atlanta, and Austin, Texas—the attorneys do most of their work from home, communicating via weekly calls or video meetings. This also enables them to maintain rates that are often 50 percent or less of what their rates were at their former Am Law 100 firms. Also, overall attorney compensation has remained the same or increased because, in contrast to most larger firms and many boutique and virtual firms, EM3 takes only 10 percent out of the originations of its partners, up to an annual maximum that is tied to EM3's budget and actual costs to operate.
And, the firm has also been able to draw in a pool of high-quality talent by making it clear that it supports any goals of its attorneys. "Our attorneys are committed to their clients and professional duties, but we understand that people have interests outside of the practice of law that they can and should pursue," Edwards says, adding that the firm's entrepreneurial culture has enabled EM3 to begin putting together a bundle of services that it plans to offer to other law firms and consulting firms looking to leverage similar efficiencies and opportunities.
All these elements have allowed EM3 to thrive over a relatively short period of time. Within six months of operating, the company was able earn more than $1 million in gross revenue. For Edwards, the success goes back to the organization's culture, and he's proud to be working among a team of attorneys that he values and respects. "You have to be selective about relationships; once you find the good ones, you have to focus on them," he says. "We encourage our attorneys to always do their best—and to collaborate only with others who share the same commitment to excellence."