Cybersecurity remains and will continue to be a hot-button topic across industries. And specifically in the legal market, data security and client privacy remains an ever-pressing concern.
In fact, 72 percent of security professionals believe that their organization will face a breach in the next year. So by ignoring or neglecting your firm's online security, organizations run the risk of losing an average of $15 million annually. 
Read more from leading in-house and general counsel in the executive report from Modern Counsel. Download your complimentary copy of The General Counsel's Guide to Digital Defense below.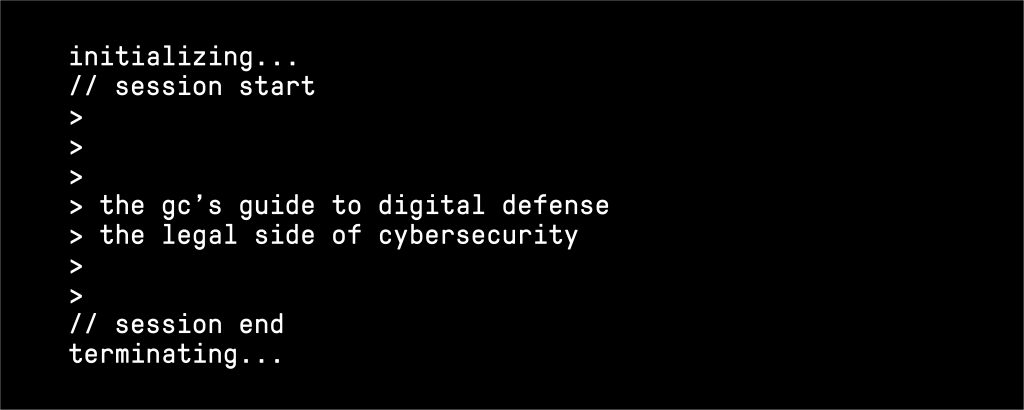 While there are no foolproof security tactics to prevent cyber threats, here are six actionable steps that your company and your clients can take towards better protecting yourself online.
Always know where your data is stored and who has access to it with a privacy inventory. It's critical to stay up-to-date on the newest tools, privacy laws, and digital regulations to avoid legal violations.
Once you assess the risk, remediate and mitigate any problem areas. Maintain a preemptive approach with continuous data mapping. Always remain proactive from both a technical and legal standpoint.
Implement regular privacy impact assessments to help identify and assess potential privacy pitfalls. These assessments help prevent breaches and cybersecurity issues before they happen.
Ensure all baseline programs are intact and updated. The government and consumers expect companies to stay up-to-date regarding encryption of private information and data. It's important to remain knowledgeable about these requirements and regulations and stay vigilant against potential attacks.
Educate your workforce about best practices. Human error is one of the biggest threat to digital security and privacy. Ongoing training and education is essential to heighten the level of protection against cyberattacks.
Vendor security is vital for strong company security. Often, vendors and third-party contractors provide an entry point for breaches. But anyone who works internally or remotely and has access to important data should adhere to the same strict security standards.
Read more tips and guidelines for cybersecurity and IT protection from experts in this free report. Download The General Counsel Guide to Digital Defense: The Legal Side of Cybersecurity by clicking below.