The recent Yahoo hacks, which recorded a theft of 500 million user accounts, spotlight the omnipresent reality of digital information being stolen. These days, the question of a data breach isn't an "if," it's a "when."
In fact, 72 percent of security professionals believe their organization will face a security breach within the next year, according to a survey given to attendees of Black Hat 2016.
Curious about where the US ranks on a list of countries most vulnerable in terms of server security? Get the answer in the complimentary Industry Insight Report from Modern Counsel below!

And no company, despite its size is immune to digital threats, according to this article from the New York Times.
For organizations, this means the responsibility to protect your data and defend your company and clients' privacy doesn't stop with the IT department. Often times, the digital department is overwhelmed, understaffed, and ill-equipped to battle against each and every risk.
In today's business world, one fact is true. Cybersecurity is everyone's problem, and everyone's responsibility.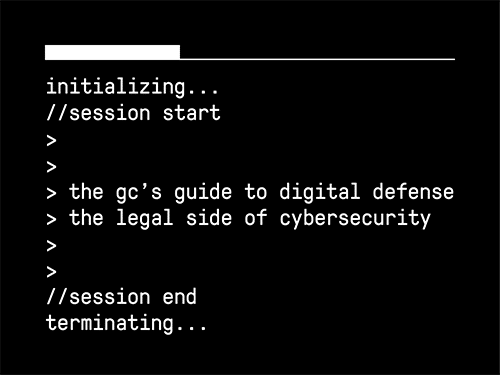 So, what's next for legal leaders looking to protect their firm and clients from the ever present threat of cyber attacks?
It starts with putting the right prevention techniques in place to strengthen your organization's digital defense and reduce the likelihood of a hack.
Savvy prevention techniques include (but are not limited to):
Educating employees and contractors to reduce the chance of human error
Increasing collaboration between the technical and legal departments
Learn more smart prevention measures in the Industry Insight Report from Modern Counsel
If a cyber hack does happen, it's critical that your company's response is swift and measured.
These response techniques (and many others) are key to securing your data and taking steps toward recovery:
Construct a contiguity plan that includes informing clients and vendors about the breach
Understand your rights and don't hesitate to hire a cybersecurity specialist
Learn more response and recovery tactics in the Industry Insight Report from Modern Counsel