Dawn Staggs doesn't waste much time worrying that her career in cosmetology didn't work out.
She has spent the past nearly twelve years as senior counsel at Phillips 66, one of the most well-known energy companies in the world and number seventeen on the Fortune 500 list with annual revenues of over $150 billion.
How did a beauty school dropout (actually, Staggs made it through school fine, she just found the work unfulfilling) wind up with top-secret clearance in Germany and then an in-house operator for a global energy superpower? As you can probably guess, it's quite a story.
Early on in a career that she knew she didn't want, Staggs found one thing she knew she did want: her now-husband of thirty-six years. But that relationship required far more than most sign up for. "I fell in love and married an Army soldier," she explains. "We got married and six months later, I was living in Germany for the next three years."
Staggs's husband was stationed at the US European Command in Stuttgart, Germany. She took a job within the Wargaming & Analysis division, eventually promoted to executive assistant to the Command Chief of Staff, a three-star general who ultimately became one of the Joint Chiefs of Staff in Washington, DC. Staggs was twenty-two with a top-secret security clearance, working with some of the most decorated generals in the military, and she had absolutely no idea where she wanted her career to go.
Before moving back stateside with her husband, Staggs's boss sat her down.
"He told me that he had a daughter my age and felt a fatherly need to tell me that I should go back to college and get my degree," the attorney explains. "This was a highly respected general giving me a pep talk, and I listened."
There was the move back to the US and her husband's continuingly busy career, but Staggs worked her way through undergrad. After applying and getting accepted to law school, Staggs also got pregnant.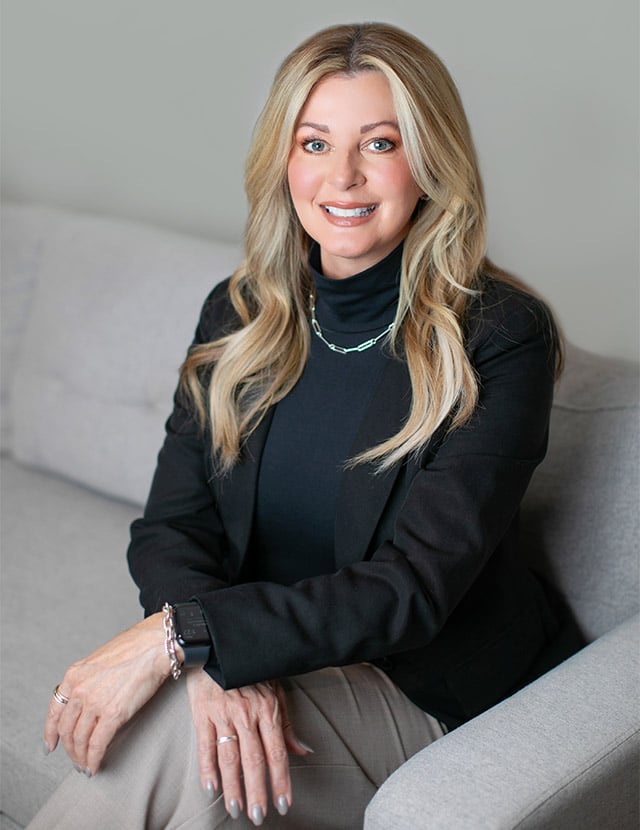 "I consider myself a very type-A person," Staggs says. "I always need to have a plan; there's always a risk analysis. My family sometimes jokingly calls me 'the fun killer' because I tend to analyze everything. But looking back over my career, I think starting law school with an eight-month-old is pretty wild. I've definitely taken risks and stepped outside my comfort zone when my gut told me the move was right."
Fourteen years, one more baby, and an exceptional string of private practice experiences later, Staggs would come in-house first at ConocoPhillips, then Phillips 66 when it spun off as an independent downstream company.
Regardless of the movie-potential plot points of Staggs's career, one thing has remained steady: a work ethic that doesn't quit. Staggs said it's probably hereditary because her father was the hardest-working person she's ever known. And through that hard work, Staggs's practice area has opened up exponentially.
At Phillips 66, the lawyer's world keeps getting more interesting. Going in-house has offered her the chance to work on areas she never even considered and in jurisdictions all over the country. "I get the opportunity to work with some of the best attorneys in the nation," Staggs says. "Some cases have overseas ties, some have significant financial exposure, but it's all so interesting."
Staggs handles a great deal of catastrophic personal injury litigation for accidents that may occur at refineries or pipelines, as well as transportation matters for Phillip 66's subsidiary trucking company. She also handles the toxic tort asbestos litigation docket, including maritime shipping cases.
For an organization as well-known as Phillips 66, most of the work requires her company to be acting from the respondent chair. But Staggs says she relished getting a change of pace working from the plaintiff side for a successful multimillion-dollar judgment the company won in a Utah pipeline damage case.
"It was a lot less sweaty and just more exciting waiting for that verdict," Staggs says, laughing. "I was really proud of how that case played out."
The senior counsel also negotiated the final global settlement on a thirty-year maritime asbestos exposure docket dating back to before Staggs was even practicing law.
Staggs says that her work is sometimes the fodder of the rest of her family. With a husband and son in law enforcement and a daughter who is a nurse, Staggs could be viewed as a black sheep of the family not out actively engaged in humanitarian aid of some sort. But she sees it differently.
"I genuinely think about my role as helping bring energy to the world," Staggs says. "We're continually working on the development of cleaner energy and sustainable fuels, and there is one thing I'm certain about here: we're trying to do the right thing."
Staggs herself is at a critical moment in her own life, one that every parent must grapple with at some point. She and her husband have raised two successful children who have lives of their own. The mom who was a Cub Scout leader, head of the school carnival committee, manager for her son's basketball team, and booster club president of both of her kids' sports teams suddenly has a lot more time for herself.
But Staggs and her husband still have a lot to look forward to. They live on what she affectionately calls a "quasi-ranch" in "quasi-rural" Oklahoma, including livestock, chickens, geese, and ducks, and loves her downtime doing simple chores.
"I'm not in danger of becoming a crazy cat lady, but I could certainly be a crazy bird lady," Staggs jokes. Even in her relaxation time, she still finds a way to get to work. There's no doubt she wouldn't have it any other way.
---
Adams and Reese:

"It has been an honor to work with Dawn over the years and I am proud of the success she has enjoyed in each chapter of her career, including her in-house counsel role.  Dawn has a wonderful family and she brings her joy to the job each day.  I continue to be impressed by Dawn's organizational skills in handling so many cases and her commitment to high-quality legal service.  Dawn works hard to pave the way for others and to create opportunities for future leaders."
–Leslie Henry, Partner