After six years of experience in prestigious Washington, DC-based law firms, Chuck Webb found himself perusing the wanted ads in The Economist. In 2005, it was a routine he found entertaining, with the variety of interesting roles often in far-off locations.
Webb, a US Air Force brat who's used to making himself at home in new places, long had been interested in opportunities to gain direct experience practicing European competition law. He saw an ad for the Jersey Competition Regulatory Authority, a government agency that was seeking a legal advisor to help implement the English Channel island's first ever competition law.
"This wasn't Springsteen's Jersey," Webb interjects with a laugh. "This was Jersey in the Channel Islands."
The forty-five square-mile, self-governing British Crown Dependency was about to welcome a family from the US to its 2005 population of around 88,000. Webb, his wife, and his young children would make the leap to Jersey for a journey that ultimately would include one promotion to executive director and five-and-a-half years of service.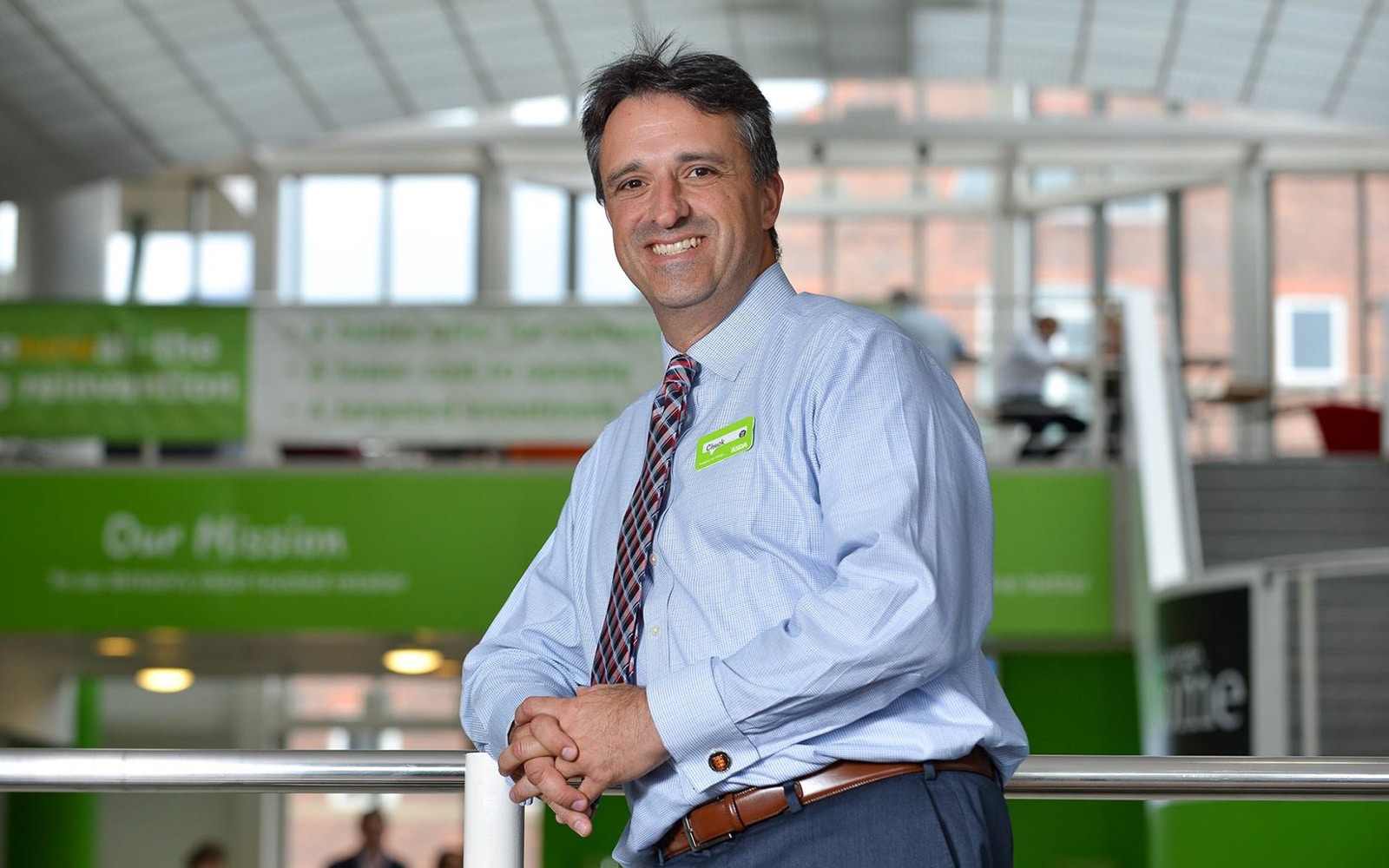 "Sure, it was taking a chance, and it was one of the highlights of my career," Webb explains. "Antitrust law is such a fact-specific subject at the intersection of business and law. It was an opportunity to serve a government agency and implement a completely new legal regime, while learning about the country and its economy as I went. It was amazing and an honor to serve the organization and the people of Jersey."
It goes without saying that Webb is not your average attorney. Very few would seek out a job in a foreign country. Even fewer would be willing to move their family in the process. But Webb's relentless pursuit of new experiences, new areas of expertise, and new adventure is what keeps him sharp.
Webb returned to the US, spent time as a law firm partner, then moved in-house to Walmart, where he'd go on to take another expat assignment in the British Isles. With that much international experience, coming to FedEx made sense for a multitude of reasons.
"I've always been fascinated with international logistics and supply chains, partly arising from my father's Air Force career," says Webb, the lead antitrust counsel at FedEx Corporation. "FedEx is truly global; it's easier to list the countries where it doesn't operate. As a result, our antitrust policy and code of conduct are available in thirty-six different languages. I wake up every day looking forward to solving problems and finding solutions for FedEx as part of its world-class legal department and compliance team."
Webb is able to manage his role by not only having accumulated an incredible amount of experience working across different environments but also knowing when to call in local experts. Lawyers of Webb's caliber have a well-honed global perspective, but jurisdictional, regional, and national differences make cultivating relationships with local outside counsel crucial.
The lawyer's leadership is emboldened by a willingness to move forward collectively as a team. "Once you have an internal debate within your team and reach a decision, you need to go forth together and execute," Webb says. "You have to have mutual trust in each other to know that everyone is going to hold the line and do their job. Building that trust across your teams is essential."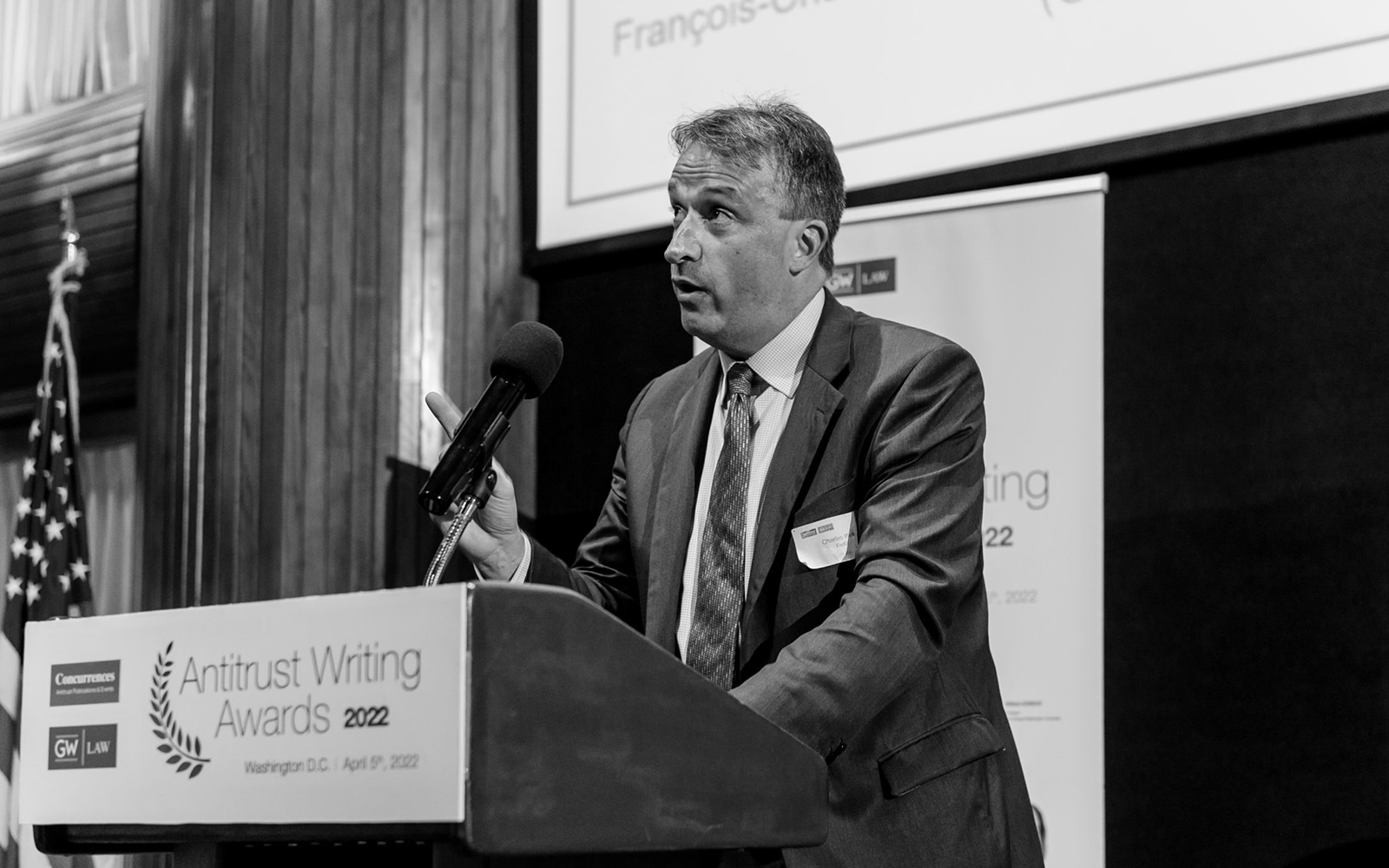 Webb has also spent a significant amount of time preparing the antitrust lawyers of the future. He taught antitrust law at the University of Memphis for three years and hopes to get back to teaching again someday. But, in the meantime, his advice for future lawyers is as important as ever.
"My advice isn't about my curriculum or even about antitrust," Webb says. "It's just about saying yes to new projects and opportunities. When you're a young lawyer, you can benefit from having the chance to work on a wide variety of different matters and gain broad experiences that will serve you well no matter what direction your career ultimately goes."
Additionally, Webb advises young lawyers to make their voices heard. In fact, a young lawyer may have deeper knowledge of a matter from being more familiar with the details of documents or deposition transcriptions, compared with more senior colleagues. He urges those who might be more junior to share their ideas for the team's benefit.
"Leadership can come from many different levels of an organization," he adds. "You might have five ideas, but only one needs to make an impact. People will remember that one good idea that helped the team succeed, not the other four."
Webb believes in a lifetime of learning and personal growth. It might be a class of new students, a new country, or just a new book, but he remains steadfast in never standing completely still.
---
"Chuck is an extraordinary attorney and highly skilled legal and business advisor on domestic and international antitrust issues. He draws on his 25 years of experience in private practice, in-house, and government to provide clear and practical creative solutions. Working with Chuck is an absolute privilege, both because of his talent and kind and inspiring nature."
—Koren Wong-Ervin, Partner